Last night, my hubby and I went to a 10 year anniversary party for 4510 boutique in Dallas. It was so much fun – a fabulous party. Cheer* to 4510!!!!The store was just beautiful, well decoration with full stunning things. Here is Martin Margiela couture collection, amazing!
Everyone absolutely looked stylish. Meeting fashion designers and fashionistas was great fun. Tina Craig-Bagsnob and Judy-Atlantis Home.
My best part was having conversation with Doori and Thakoon. They are very nice, down to earth people.
Sorry Doori for the bad quality picture.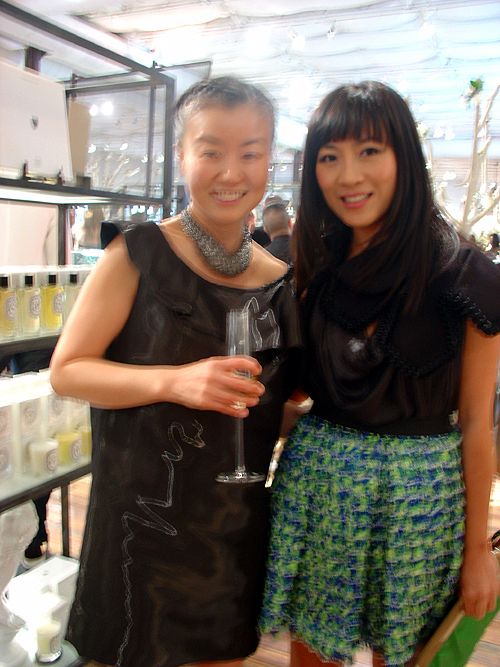 It was a pleasure to talk to Doori. She is such a sweet, classy lady. I felt like I have a connection with her, but because of the party I couldn't keep her longer to myself. She also likes traveling and cooking, just as I do. I don't own many pieces from her designs, but I will from now on in order to support this young, talented designer. I admire her that she immigrated from Korea (born 1973). She started out her firm in the basement of her parents' dry cleaning business to become the big time, a successful designer in New York.
The same admiration to Thakoon (born 1974), he moved to the U.S with his family when he was 11 years old. He produced his first Rtw collection in 2004 and quickly became a well know in fashion world. He is a nicest guy.
Thakoon and me.
On the way to the party, we stopped and took these pics. The wind was so strong, I felt like it could blow me away.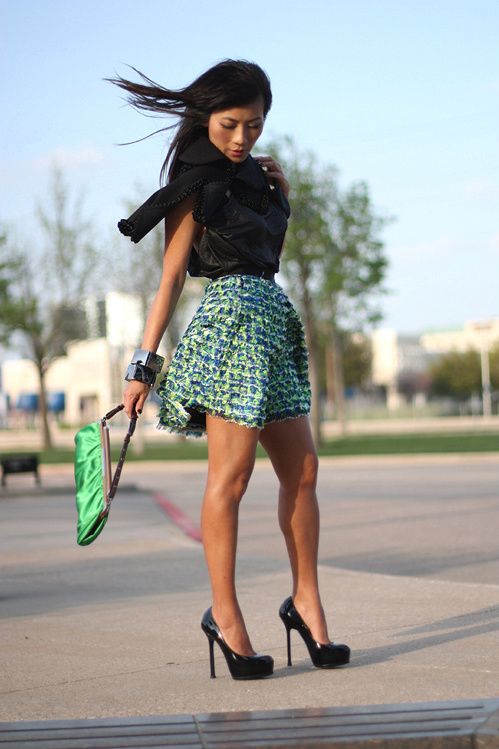 Wanted to fly with the wind.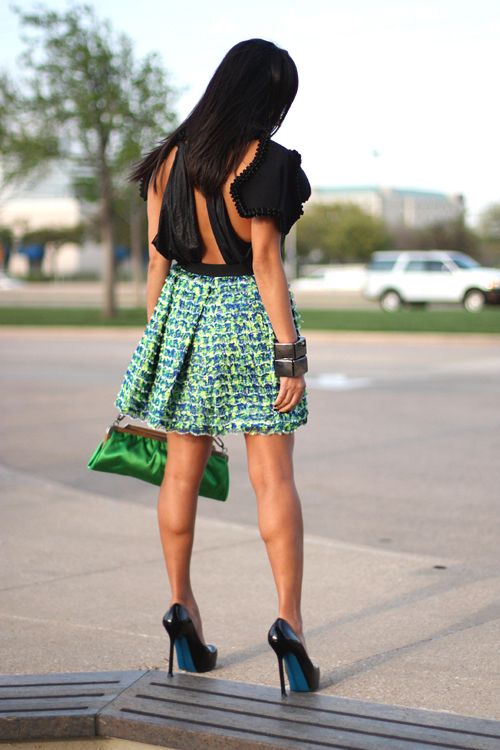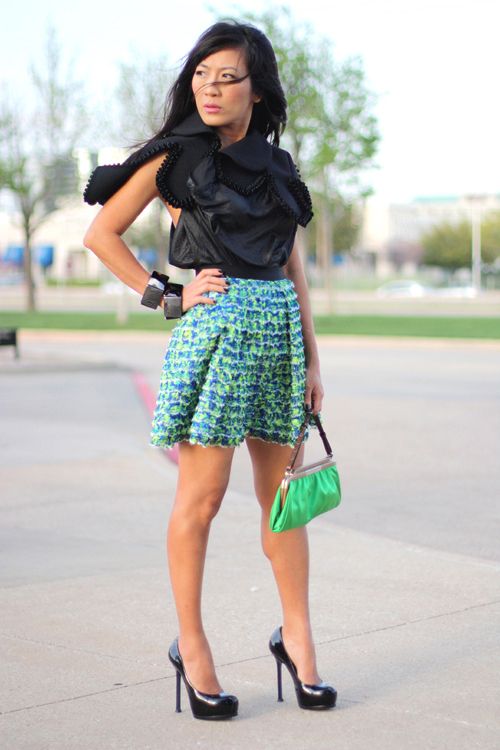 Thank you so much for your supporting!
Wish you all a wonderful day ahead!! Kisses…Hanh 😉