I had on Alexander Wang leopard wedge shoes in both looks below. Lately, I've been wearing them a lot. They're one of my favorite shoes for spring 2010 and they're easy to style with everything.
My blouse is Dries Van Noten from about three years ago, and last season's fall CdG skirt.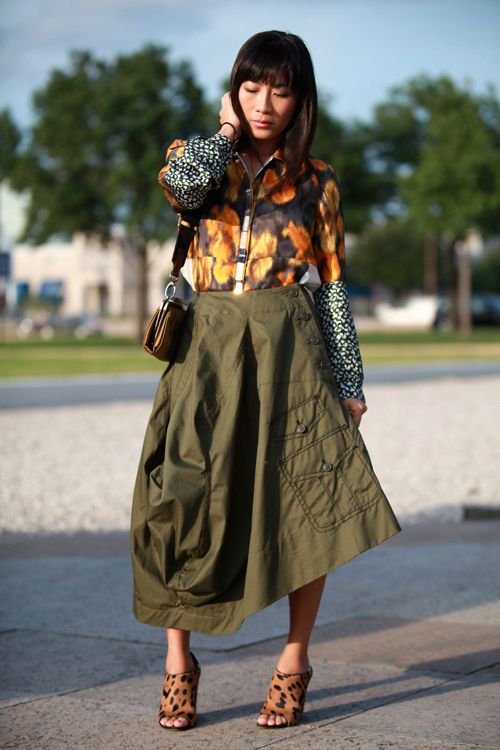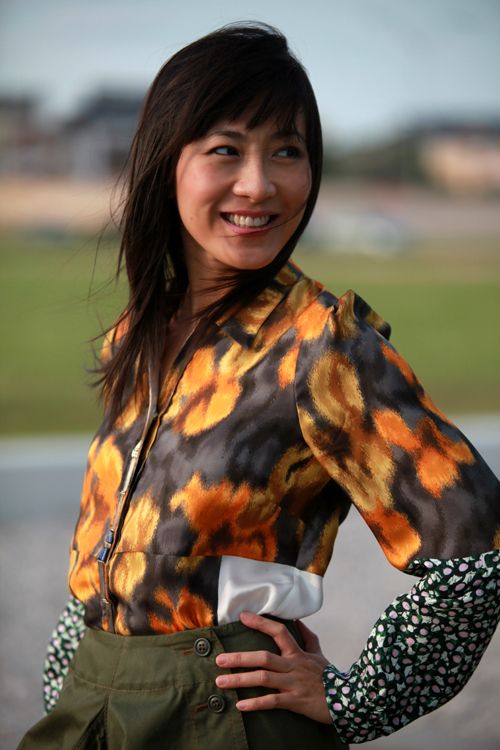 The creamy CdG skirt and MMMargiela one shoulder top are second hand pieces which I bought over a year ago at
INA Designer Consignment
store in NY.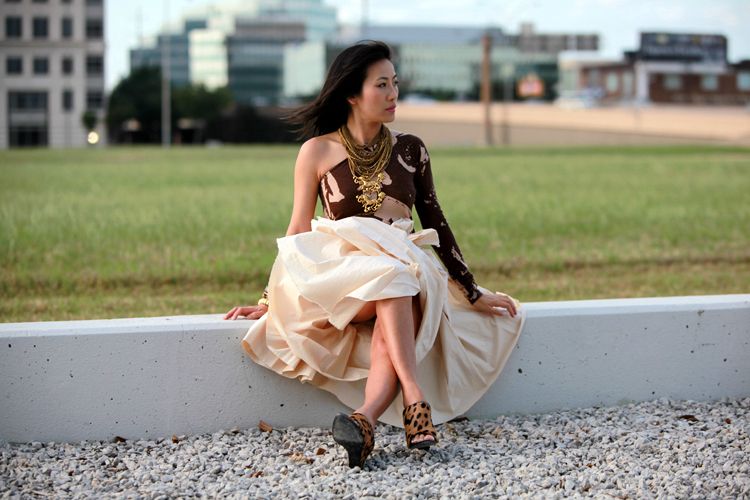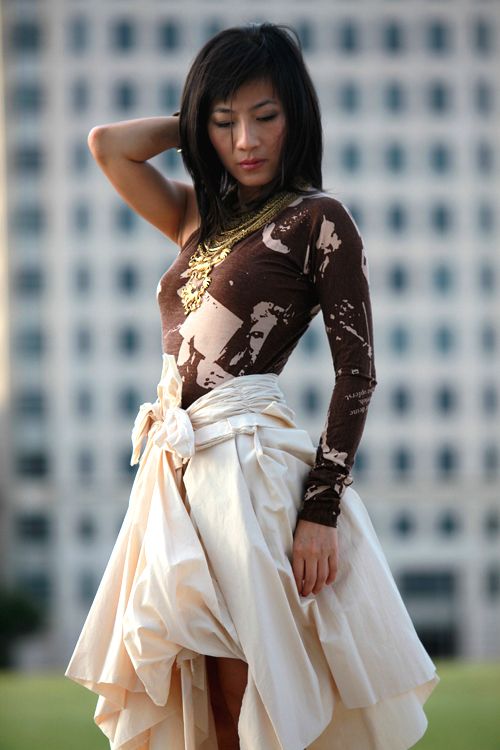 Banana Republic gold cuff, metallic gold leather strap from Ysl mini bag worn as a bracelet.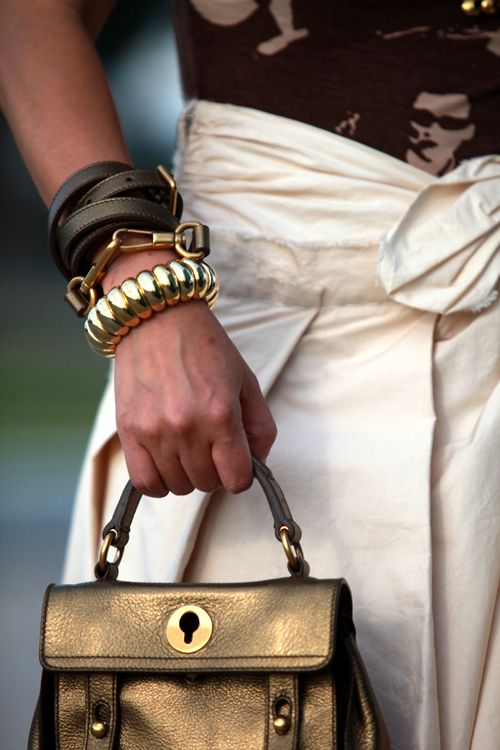 Dragons vintage necklace from Atlantis Home
vintage site
.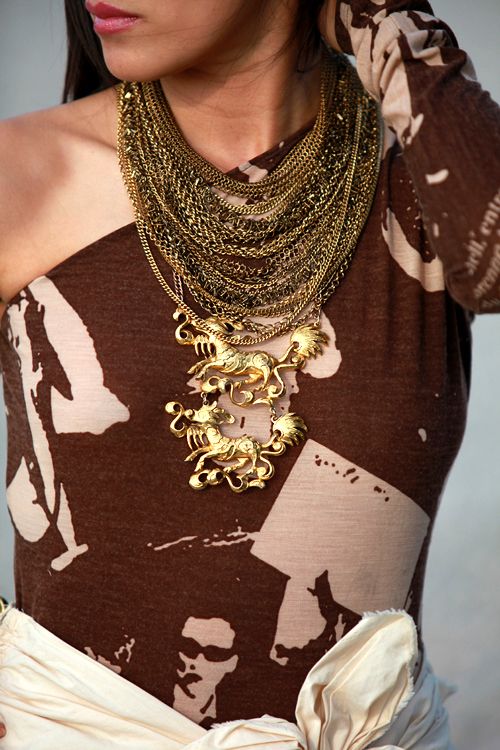 Thank you for visiting and your comments!!
Wishing you a happy day!!
Big hugs…Hanh;-)