My little apron model was seated at Anthropologie's window and she seemed to enjoy reading a cupcake cook book. She looked very cute with the cupcake apron on. Actually, the little girl who played Charlotte's daughter wore this apron in the movie "Sex And The City 2″ coming in theaters May 27th. This apron is now available at Anthropologie store. For some of you want to know, my little girl wore Tshirt, skirt from Crewcuts. Her headband is a necklace, also from Crewcuts.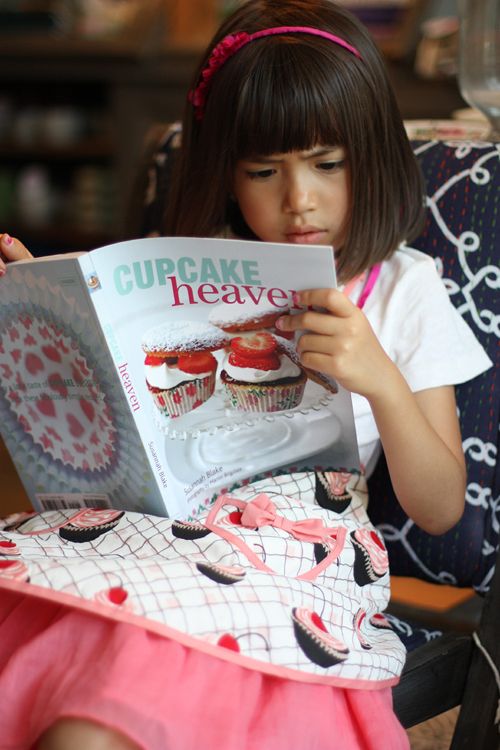 She and her big sister had their hair cut short about 7 inches to donate to
Locks Of Love
. It was their idea to make a hair donation to make hairpieces for children who have suffering from long-term medical hair loss due to cancer treatment.
This picture is from Sex And The City 2 fashion book. Charlotte and her daughter wore the Anthropologie cupcake aprons.
I can't wait to go to see the movie. Have fun if you go to see it!!!
Wishing you all a fabulous day!!!
Big hugs…Hanh 😉