I had so much fun on Saturday date with my girlfriends, Nini and Nha Khanh. Especially at Dolly Python vintage shop. You can imagine how much fun it is when girls together with the same common passion; loving fashion. We were so silly and enjoyed our time together. Yeah, we all had some goodies to bring home.
This is the necklaces that I purchased.
Yes, right away, I had some necklaces on right there ;-). The long chain whistle necklace is fun.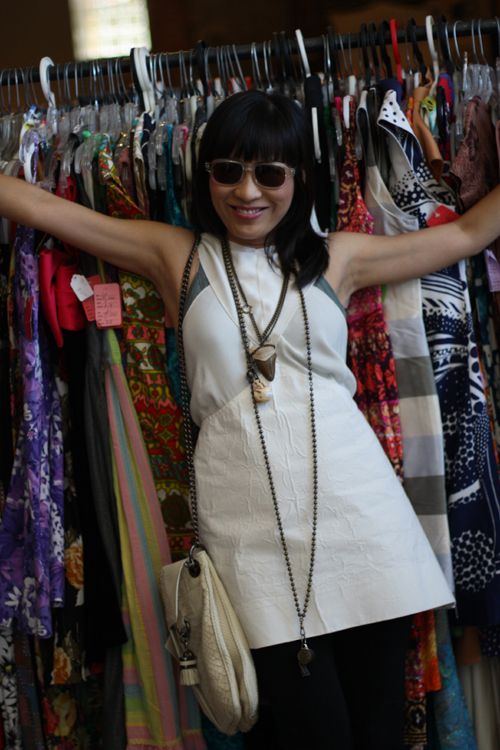 Nini and I brought home the vintage fox tails fur. I attached mine to Derek Lam bag that I purchased from last year 75% off.
Friendly and cute! Her booties are rock and her cute tulle blouse was a thrift find.
Nini walked around the store, played with the camera, and took pictures of the reflection, just like a little kid. Cute!
Reflection of us. I looked like a spy 😉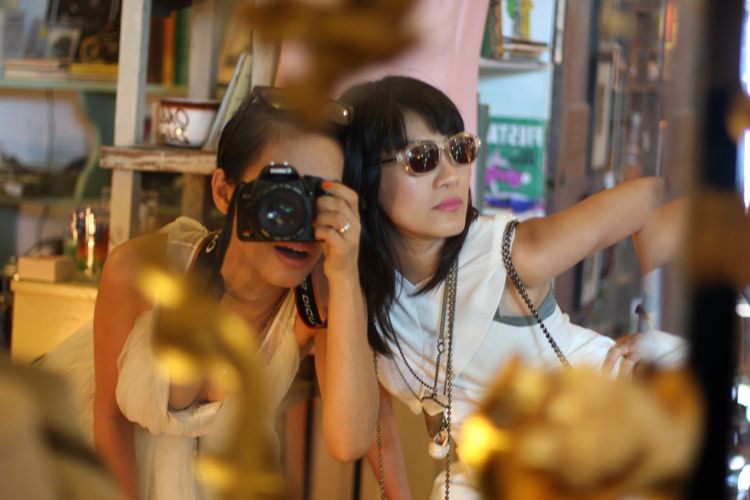 We both had on the new necklaces.
Reflection of us. Being silly in front of the camera.
Nha Khanh tried on the vintage fur jacket which I couldn't say No to bring home with me for $35.00.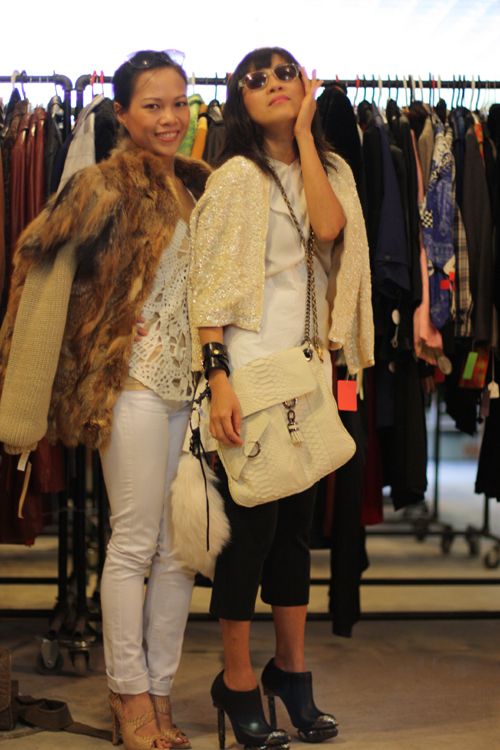 I'm in love with my Rodarte booties. They're surprisingly comfy.
Thank you everyone for stopping by and your comments!
Wishing you all a lovely day! Kisses…Hanh 😉