Although wearing white in summer is very refreshing which I love, but I have to admit that I can't resit wearing black in summer. Black is a classic color. It's chic and never out of season. In summer, when you wear black you make sure that you wear it light. Lace, sheer, light cotton, fine silk, nice quality satin is a great choice of material. Don't over do it. When you do it right, you'll look absolutely fabulous, chic, and yet sexy. Especially at night.In both outfits below, I styled Christian Louboutin leopard-lace boots and Cosabella black lace corset which I purchased over 10 years ago with different top and pants for daytime and nighttime look.
DAYTIME LOOK: I styled them with thin cotton Alexander Wang tank and BeBe silk cropped pants purchased about 12 or 13 years ago.
I really like this tank shoulder's design.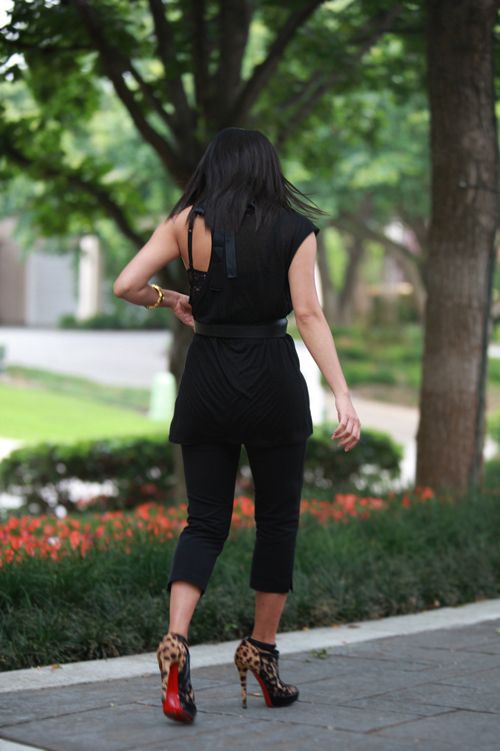 My new Marni necklace purchased on sale now at Neiman Marcus.
I layered the vintage frog belt and vintage dragon belt for more interesting look. Do you know that in Chinese, frogs symbolize prosperity and healing while dragons symbolize power and happiness? That why they uses dragons in their dance for celebrating Chinese New Year. And in Feng Shui, it is believed the way you place "Money frog" in your home will bring wealth into your life.
NIGHTTIME LOOK: I styled them with Isabel Marant spring 09 ruffles silk vest and Mayle pants.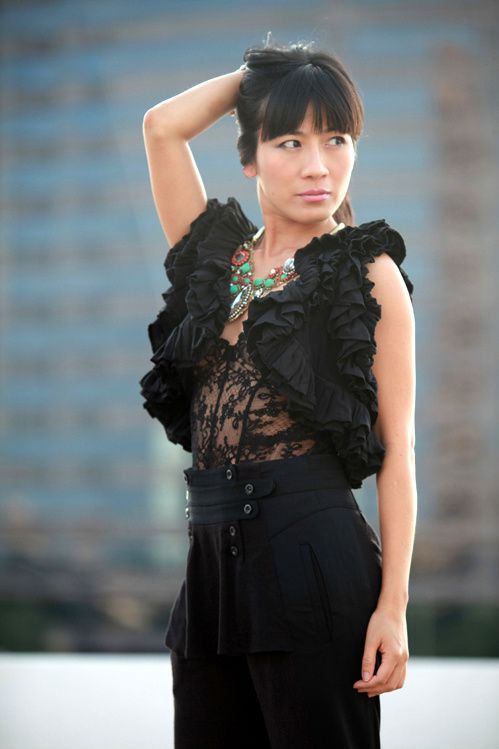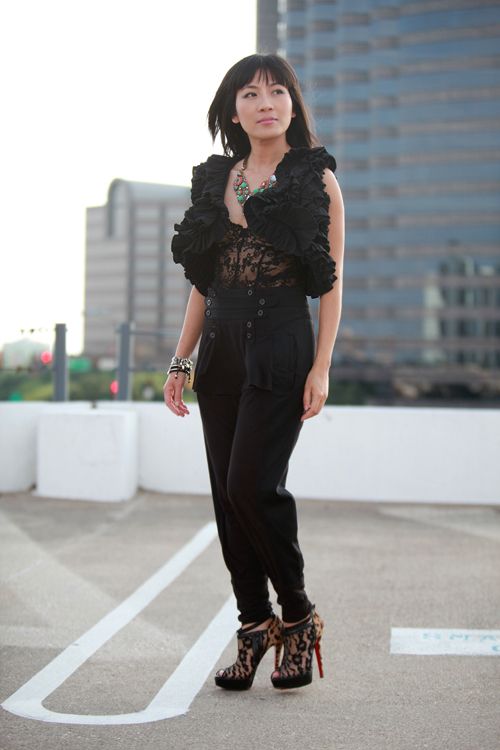 Anton Heunis necklace purchased on sale at Neiman Marcus.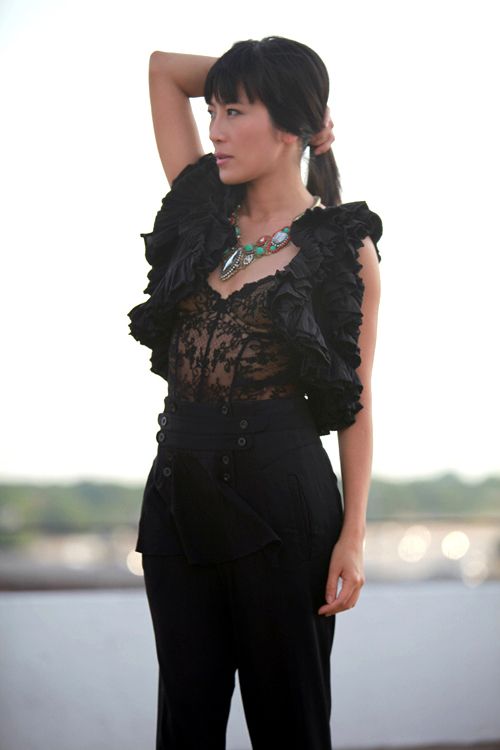 Thank you very much for visiting and your comments!!
Wishing you all a lovely day!! Big hugs…Hanh