One day I read a Western horoscope (I'm an aries) and got a cool idea that I should get a ram collection. Here is my first ram vintage necklace which I purchased at Atlantis Home. Thank you Judy!
Look #1: I paired the ram vintage necklace with a crotchet vintage necklace and Urban Outfitters necklace. These pictures were taken last month.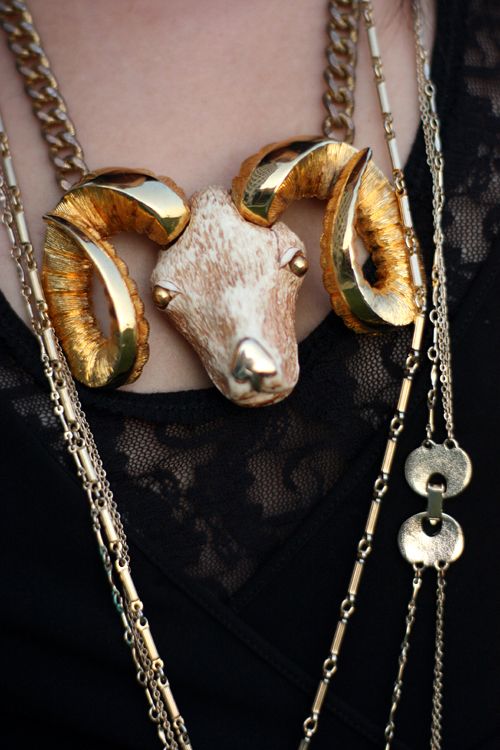 Black lace tank from Free People worn underneath my old BCBG dress.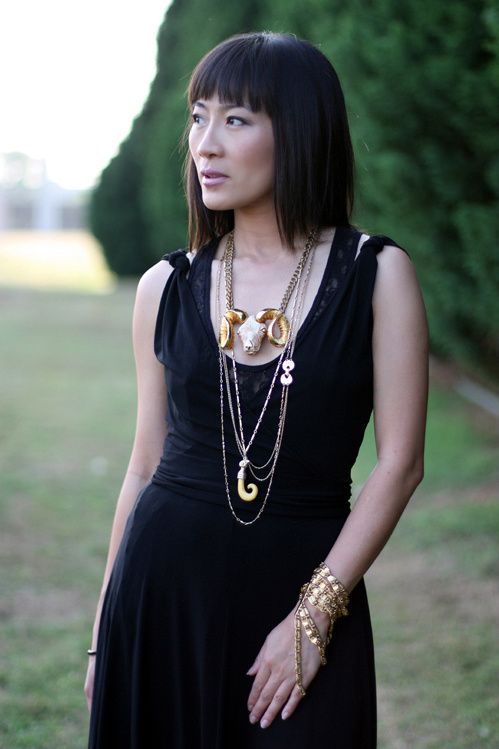 Surprising in the back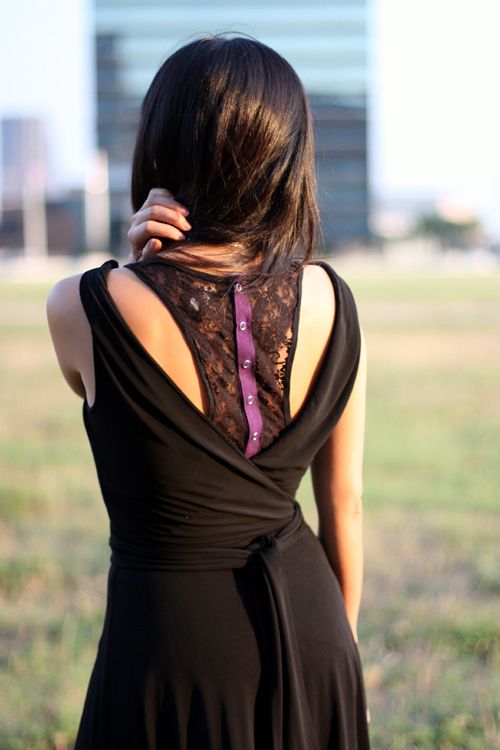 Wearing Monet vintage necklace as bracelets. Chanel mini bag purchased in Paris from my last trip. This bag has a lace clutch attached in the back. For the moment, it's my favorite bag. I love its design!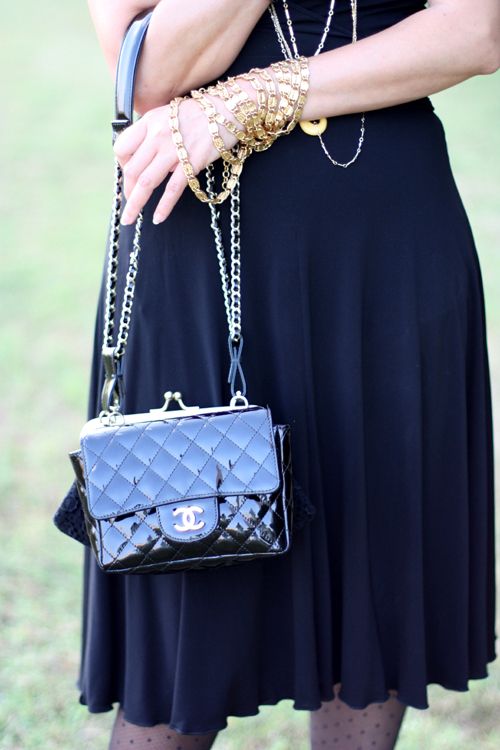 You can see the lace clutch in the back side. Next time, I'll share a better photo of this.
Proenza boots. Autograph of Scott Schuman-The Sartorialist, on the right heel. I got it at his book signing in Dallas months ago.
Look #2: I styled the ram vintage necklace with F21 pearl necklace over Topshop lace bodysuit. Wore shimmer Jcrew belt as bracelet. Banana Republic gold cuff. I wanted this look to be fun, casual, and unexpected.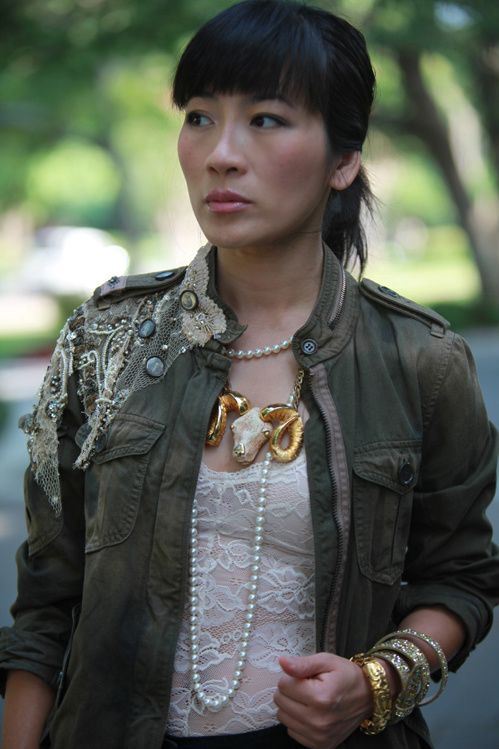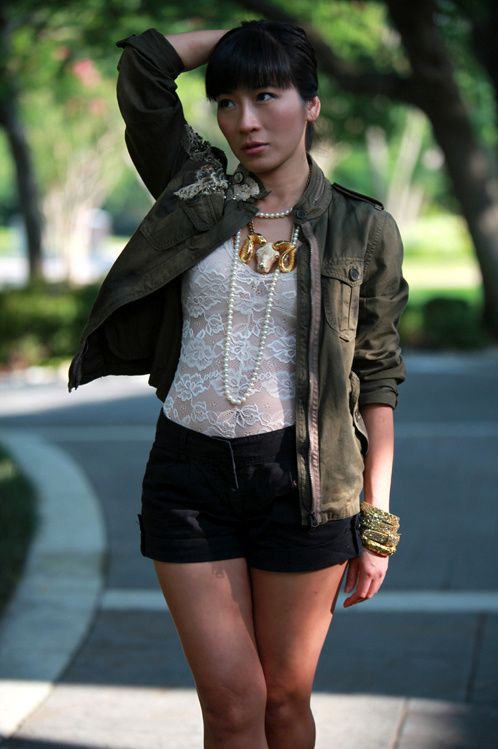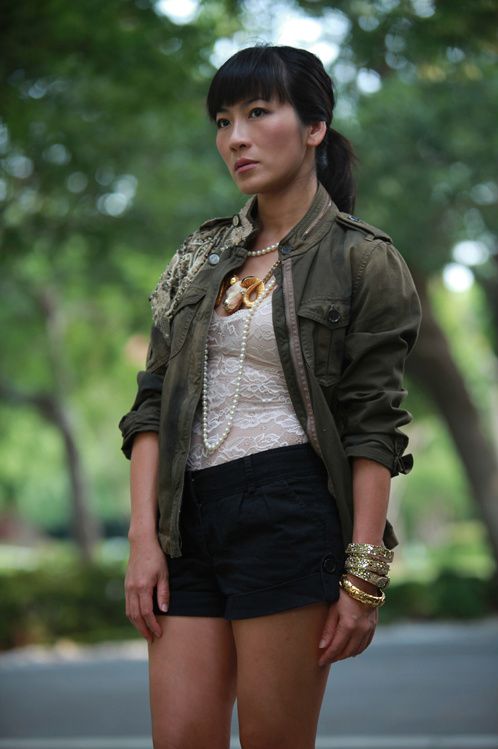 I love this Share Spirit military style jacket. Click here to have closer look at its details.
Forever 21 shorts.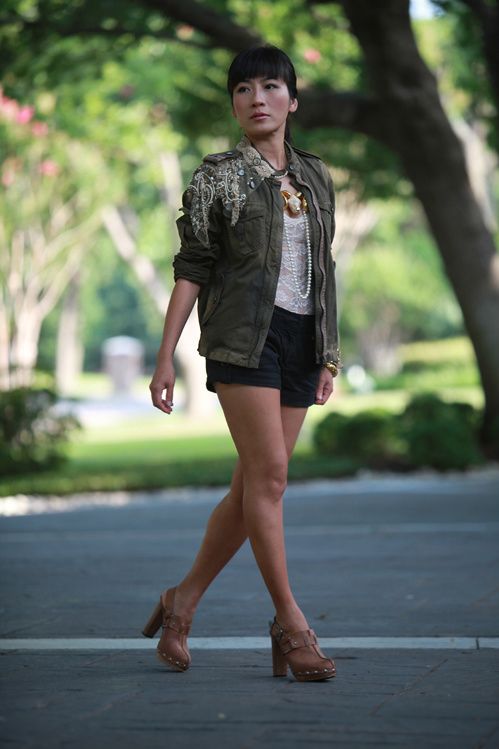 Prima sling clogs at Topshop are now available. I love them! Excuse the mosquitoe bites on my leg
Thank you everyone for visiting and your comments!!!
Wishing you a wonderful night and lovely day ahead!!! Big hugs…Hanh;-)