Recently I've become interested in vintage jewelry and belts. Especially Christopher Ross's belts. He is a native of New York city, and has been sculpting belt buckles since the 1970s. His design is genius. His belt is not just a simple belt, but it is a fabulous statement. Judy Aldridge is so right when she says that they are "addictive". I'm an example of this addiction. This is my first Christopher Ross belt and I'm thirsty for more…I purchased this belt from Judy– Thank you !! I love it!
This pleaded skirt is Comme des Garcons which I bought at the 4510 store and was on sale 60% off.
Alexander Wang top was also on sale 60% at Barney. Erickson Beamon necklace.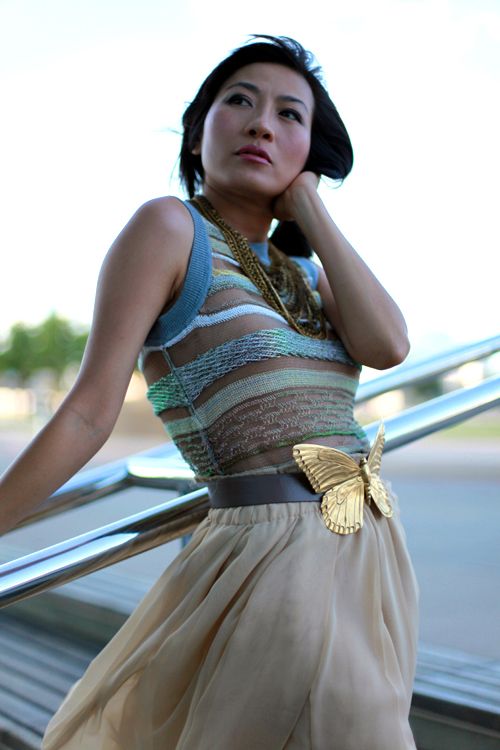 My old YsL wedges.
BcBg rings.
Random Pictures of Flowers.
I love flowers. I like to take pictures of them, both naturally outdoor and arranged.
The roses. For some reason, I love pink more than red.
Peonies. Although, they are faux, but they're good quality silk. They looked so real in person and I thought they were real at first.
Some kind of tropical flowers.
Orchid.
Orchid is very elegant.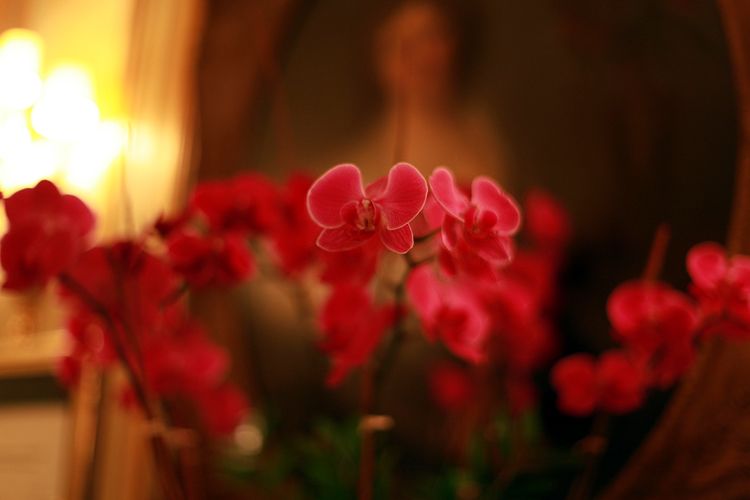 More roses.
I arranged this one sometime ago for Valentine's.
Thank you everyone for your continuing support and comments!!
Wishing you all a wonderful weekend!!
Happy 4th of July weekend to American readers!! Cheer*
Kisses…Hanh 😉