I planned to have a bright mustard nail polish for this outfit, a casual night out with my husband. I was busy with running errands, taking care of my kids, and preparing dinner for them before I went out. Ended up I didn't t have enough time to do that. Actually, I don't care that much – wife/mother job is first 😉
Wearing: my new Givenchy leggings was on sale 60% off, no tax. I got a few nice pieces on sale at the store 4510 and they shipped to our condo in Portland to save 8.25% tax. This is nice to have a little extra saving. Don't you think?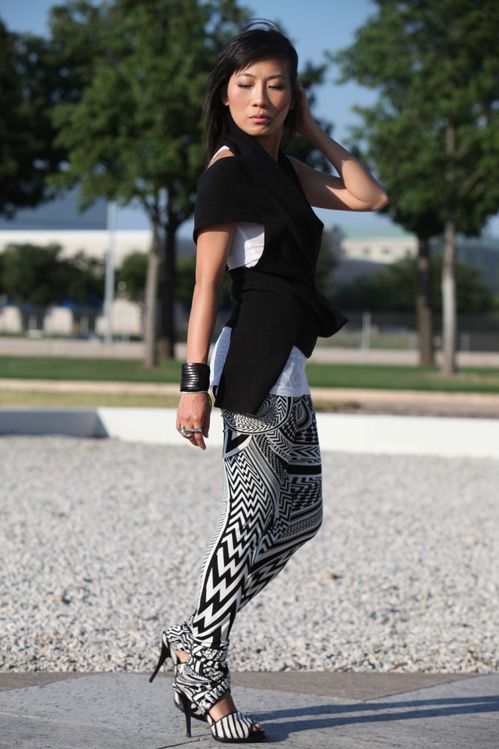 F21 white tank and MMMargiela black top.