I've seen this Bliss Lau bracelet on Alicia Keys sometime ago in some magazine, and I love its interesting design. Then, when I saw it again at Vintage Marini with such a great deal compared with its original price, I was so happy to bring it home. But, to my husband I looked like a mental patient who just got out of the hospital
Beetle buckle belt was purchased from Judy.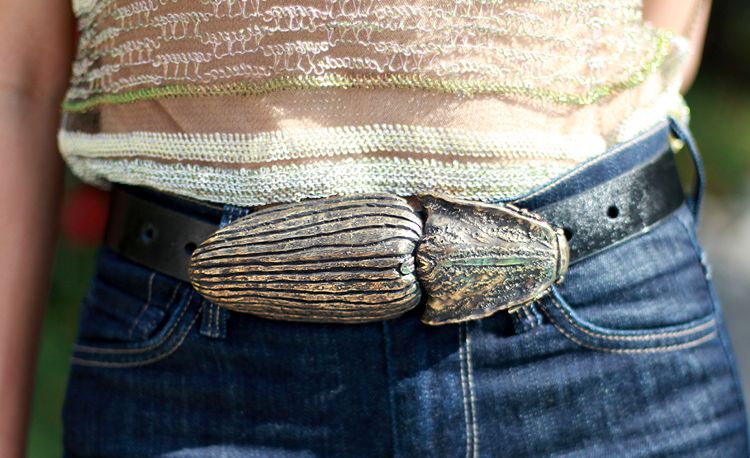 My old Balenciaga handbag.
7 jeans and Alexander Wang mesh top.
Alexander Wang mesh top, Isabel Marant mesh jacket and cropped jeans.
Vintage necklace from Dolly Python Vintage store.
Styled with Rodarte ankle boots.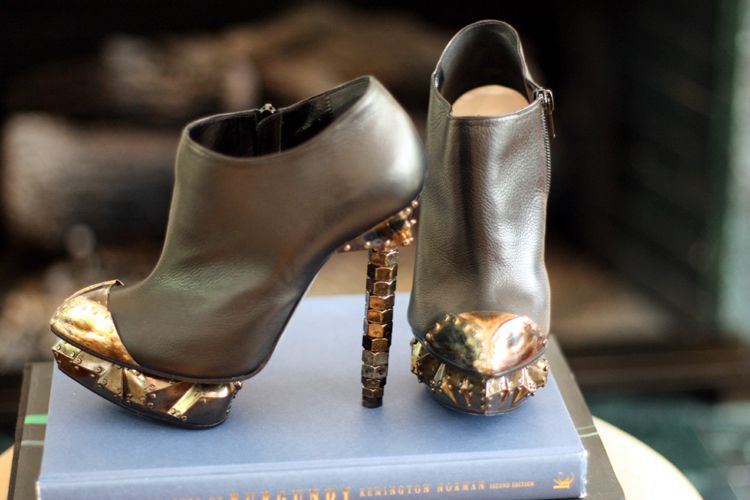 In this outfit, I had on F21 black tank top, Yohji Yamamoto corset/waist-band, Zero+Maria Cornejo pants.
I bought this Erickson Beamon necklace long time ago. The tiny elephant necklace from The Woods.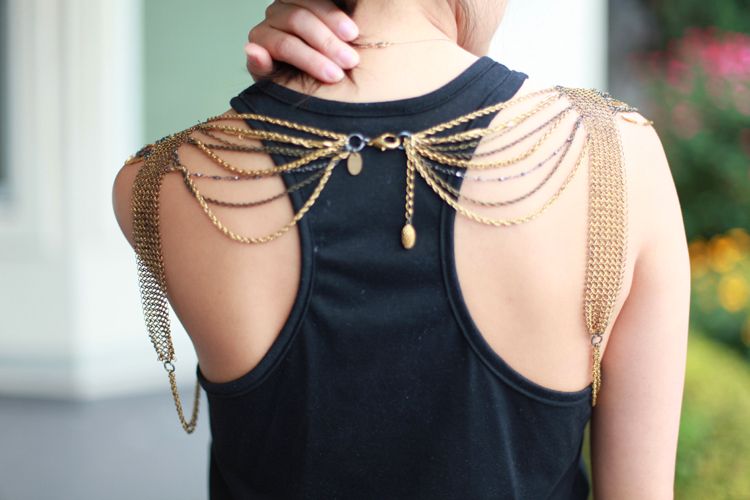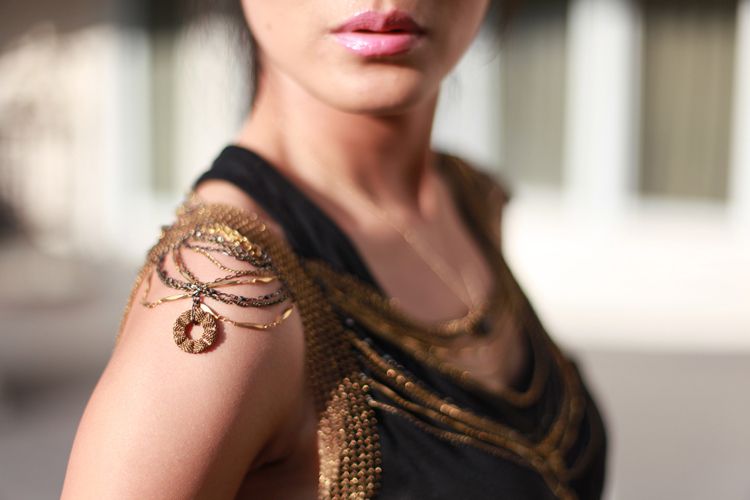 Thank you everyone for visiting and your comments!
Wishing you all a lovely weekend with your family, friends!!! Big hugs…Hanh 😉