When I saw these vintage Chanel high-waisted, wide-leg trousers at Vintage Martini store, I said "yes" right away. These trousers were exactly what I was looking for and they fit perfect on me without doing any alteration. The length is fine right now, although I wish it was an inch longer.This kind of trouser is very comfortable and suits any occasion; at the office or going out. Depending on the cut, they can suit any shape. This is my opinion:
The best top to wear with your trousers is one that is fitted, with no added volume. It can flatter your shape by adding a belt to give you definition.
The trousers should be just long enough to graze the floor and let your toes peek out, otherwise you look footless. Also, they shouldn't be so wide that you swim in them, especially if you're petite like me.
Heels are a must to add length to the legs.
Wearing with MiuMiu top.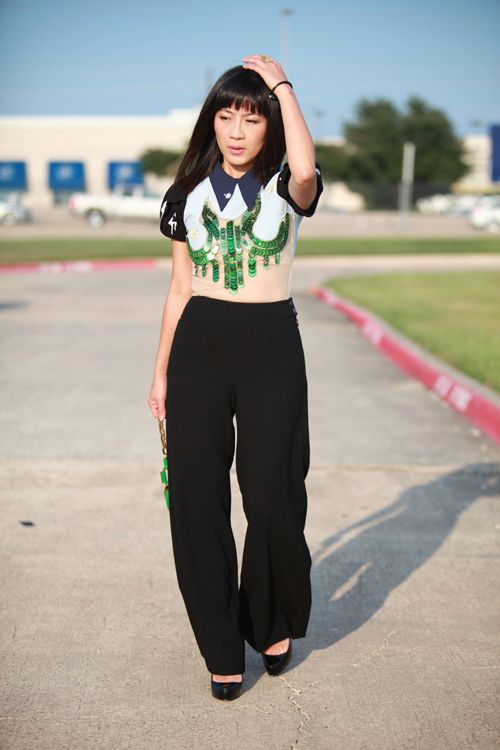 This Chloe mini bag also from Vintage Martini. You should check out the
website
. Ken is the boss, and you should ask him for a discount.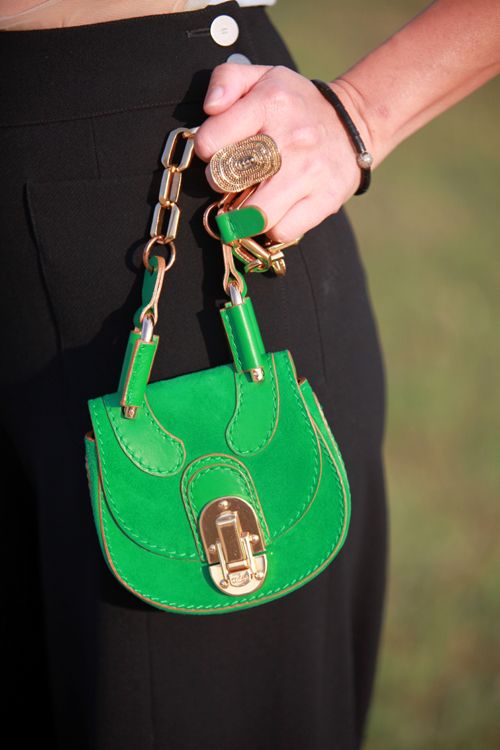 Wearing with my old shirt from The Row.
I love this look. The black trousers and fitted white shirt are conservative. So, I unbutton my shirt a little bit deeper and wear layered necklaces to give sexiness without revealing too much. I styled it with Poenza boots to give a little toughness, the Givenchy belt is kind of edgy, and Alaia zebra clutch with vintage fox fur tail gave this look a funside.
layers of vintage Monet neclace and Erickson Beamon necklace.
Vintage fox fur tail from Dolly Python Vintage. Alaia clutch was on sale 75% off from last year.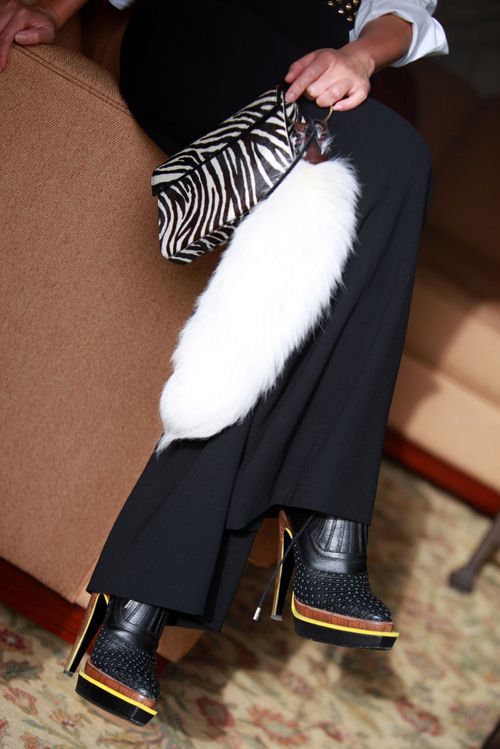 Thank you everyone for your continuing support and your comments!
Wishing you all a happy Sunday and wonderful week ahead! Big hugs…Hanh 😉