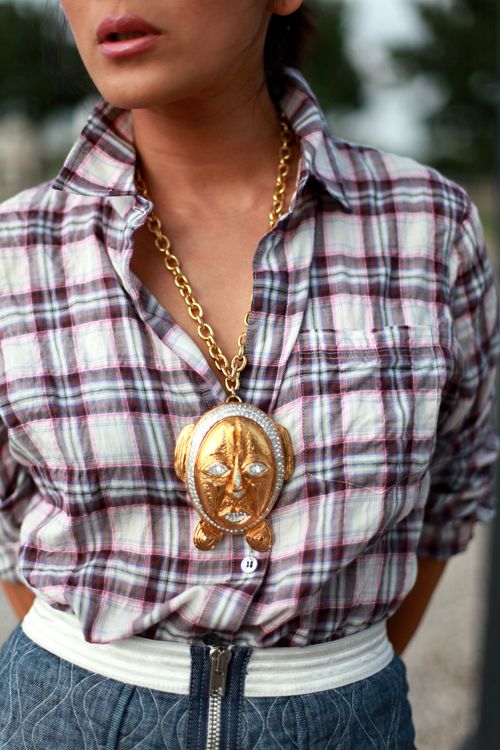 I really love this 70s vintage Valentino necklace and I've goten so many compliments on it. Don't you love the face of the pendant? It reminds me of a Hawaiian mask or something like that.
Theory shirt and Rochas shoes. They both were 75% off.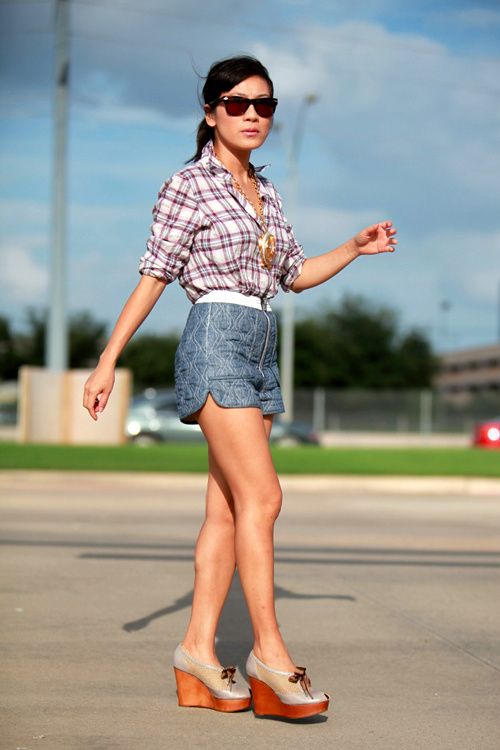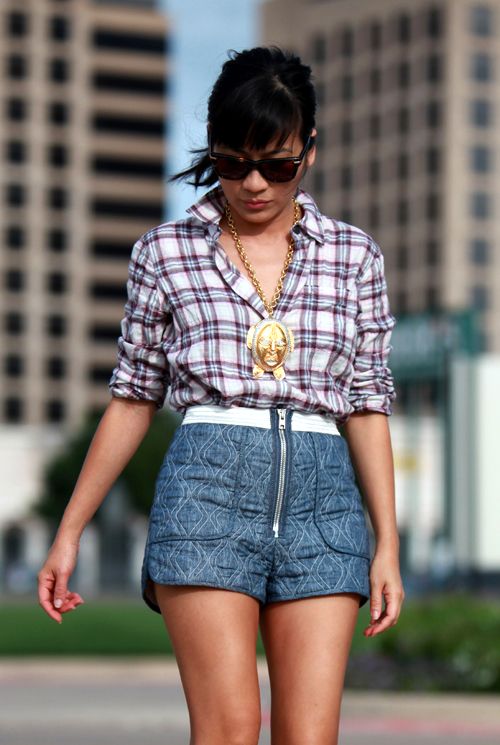 Alexander Wang shorts. I like the youthfullness and free-spiritedness of the shorts. Yet, they are flirtatious. As I said in the previous post, I don't feel comfy to wear this kind of shorts to go out alone or go out with my girlfriends because it can give the wrong message. But, I do feel comfy to wear them whenever I'm with my husband. When I shared this thinking with him, he's just so pleased and happy to hear it. Sweet!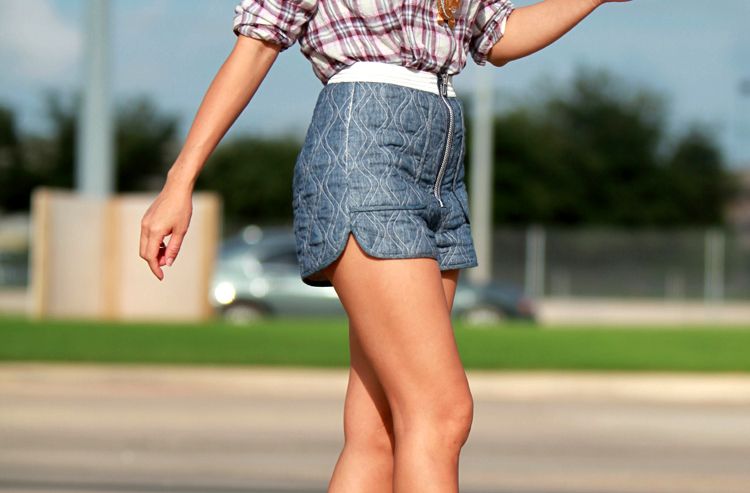 These shoes are super comfy, one of my favorite shoes to run around in.
Thank you everyone for visiting and your comments!Wishing you all a wonderful day!! Kisses…Hanh 😉