You probably know that Cannes is one of the best-known cities of the French Riviera, a busy tourist destination and host of the annual Cannes Film Festival. It's also famous for luxury shops, restaurants, and hotels.
We had a day trip to Cannes when we were in Provence. Before I came here, I imagined a picture of Cannes. I don't know if I expected too much… I was disappointed a little bit. It's a bit drab when you're walking along the streets; however, it's very pretty when you're off its shore and look from the ocean (this is a good excuse to be on a yatch
And yes, we had a great time. Here are some pictures.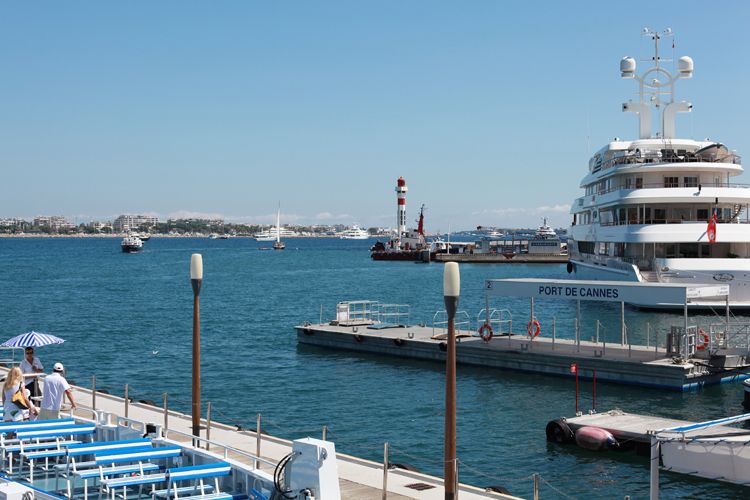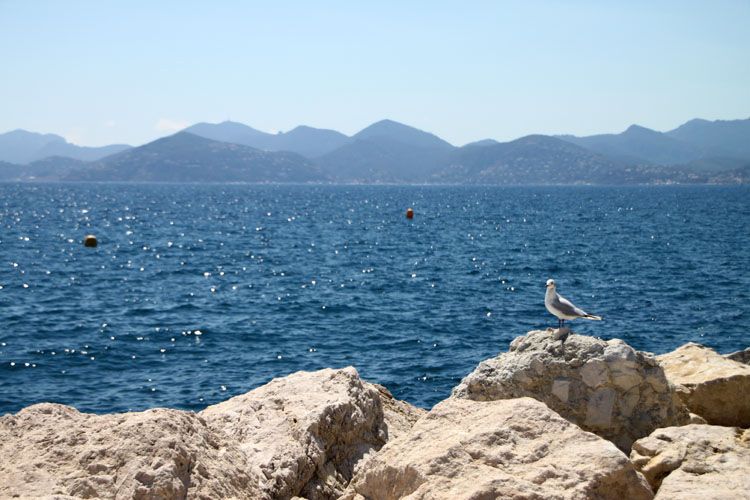 Look, it's very crowded and its beach is narrow. From June to September is busy season.
We also took a ferry to visit St Marguerite island, about half a mile off shore from Cannes (this is a chance to see Cannes from the water). The island is famous for its fortress prison (the Fort Royal). You can see it from the right side of the picture below. Now, it's the Musee de la Mer (Museum of the Sea) and features items recovered from ancient Roman (first century BC) and Saracen (10th century AD) ceramics from shipwrecks off the island. You also can view a number of former prison cells, including the one occupied by the legendary Man in the Iron Mask.
This is the road to go up to the Museum of the Sea.
At the entrance (the gate) of the Museum.
Here are the ceramics.
The shore of St Marguerite island.
Cannes seen from St Marguerite island.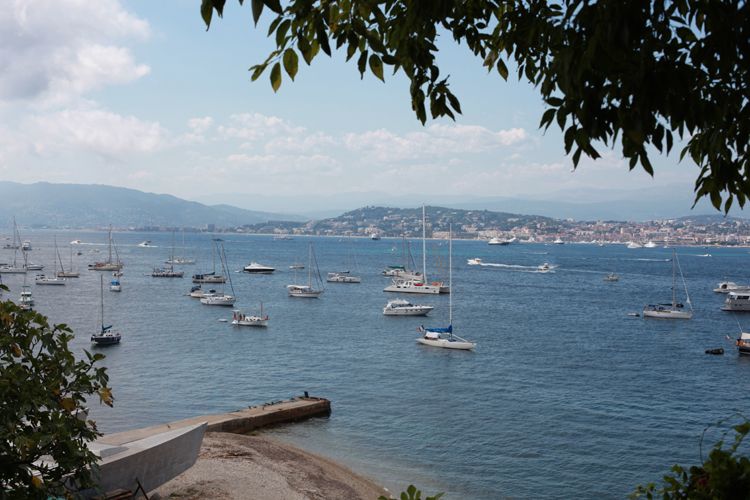 The family picture was taken from St Marguerite island with Cannes in the background.
Pictures of my girls playing tic tac toe when we had an ice-cream snack at one of the cafe bistros on the Boulevard de la Croisette along the waterfront.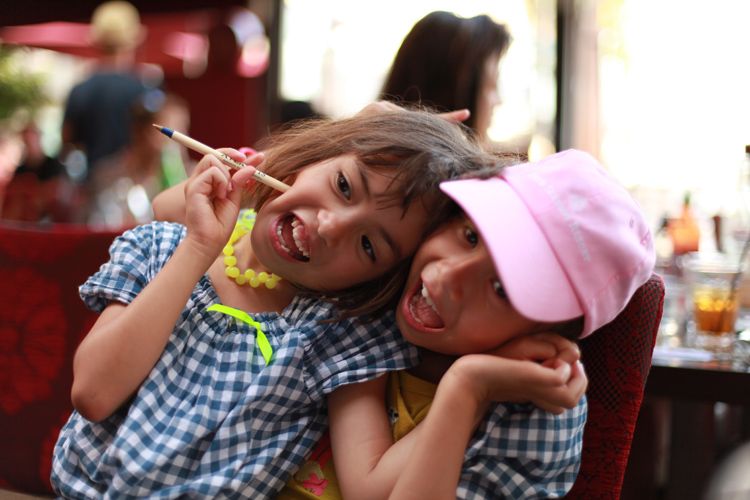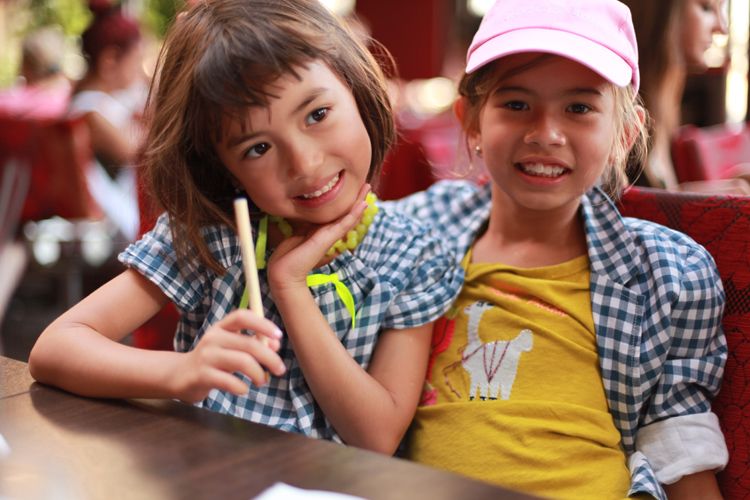 Thank you everyone for visiting and your comments! Wishing you all a wonderful day! Big hugs…Hanh