Halloween is here, one of the more exciting holidays for children. But for adults, it depends. I didn't enjoy it before, but my kids have inspired me to like it more and more. I actually love it now, and enjoy it as much as my kids do. I feel 35 years younger when I'm dressing up and going for trick or treat with them. Having fun with my kids, seeing them enjoy the holiday, and seeing their happy faces makes me smile.This year, I pull my outfit with a McQueen skull theme and I wanted this outfit looking cool, stylish, and right for the Halloween spirit but not too scary for my kids. It's awesome to see my kids love it whenever I dress up for Halloween. They even suggest their ideas.
How about you? What do you wear for Halloween? Here is my oufit:
McQueen skull flats.
Love the tiny silver skulls in the back.
McQueen skull print tank recently bought at
boutique 4510
, and I styled it with a Rick Owens jacket.
Vintage skull necklace and the cross necklace from The Woods.
Disce Mori earrings were purchased at
Grange Hall
last year.
McQueen skull ring paired with Pamela Love ring.
McQueen gold skull leather-belt-bracelet recently bought at the boutique 4510. Other bracelets ??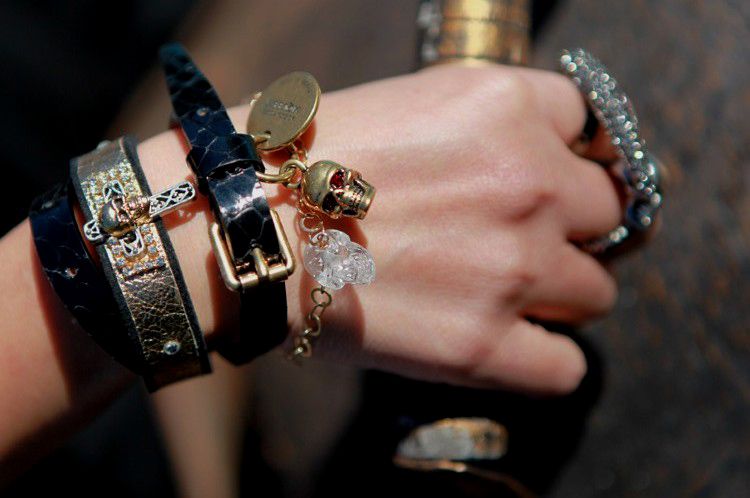 My beloved McQueen clutch.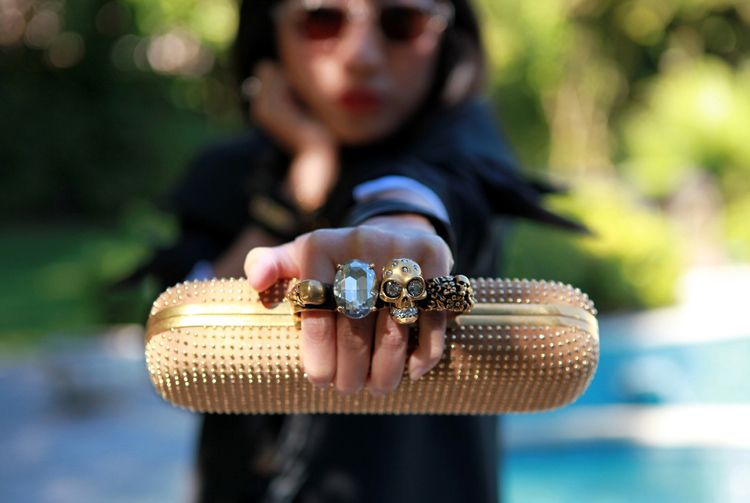 This clutch is also my little girl's favorite clutch. It was actually her choice and she inspired me to purchased it
My clutch is my trick or treat bag for candy. It's cool but way tooooo small..hehe…
I can't wait to go trick or treating with them and I'll share our pictures tomorrow night on twitter
Stay tuned for it!!
For more Halloween spirit, check out a scary story about
Bone Chapel in Portugal
which I posted for Halloween last year.Thank you everyone for visiting and comments. Have a wonderful weekend and Happy Halloween to you all!!! Hugs…Hanh