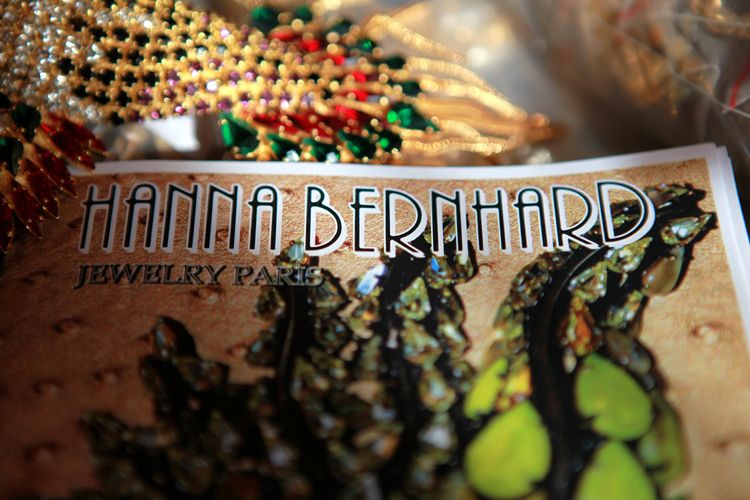 It's a small world. Last month, I was on eBay and ordered vintage necklaces from Natalie from Paris. It was wonderful to do business with her; fast shipping, friendly ebayer. We started to have a few emails together and I've felt a connection with her. She seems like a lovely lady. Well, about 2 weeks go when I was in Paris with
Judy
, she wanted to visit her friend, Natalie. I was invited to come along. Natalie???… For some reason, I had a feeling that maybe it was the Natalie with whom I've been buying things and emailing. Guess what? my feeling was right. What a surprise to meet her and even more of a surprise that she is the one (and her husband) that produces all the beautiful jewelry by Hanna Bernhard. It was so wonderful to meet her and she is even more lovely and sweet in person. I also had a chance to meet her husband, Fernand , a charming gentlemen. It was an amazing experience to see their studio. Thank you Natalie and Fernand for letting me take pics of your magnificent jewelry.
I love something that's cultural like this Venetian mask.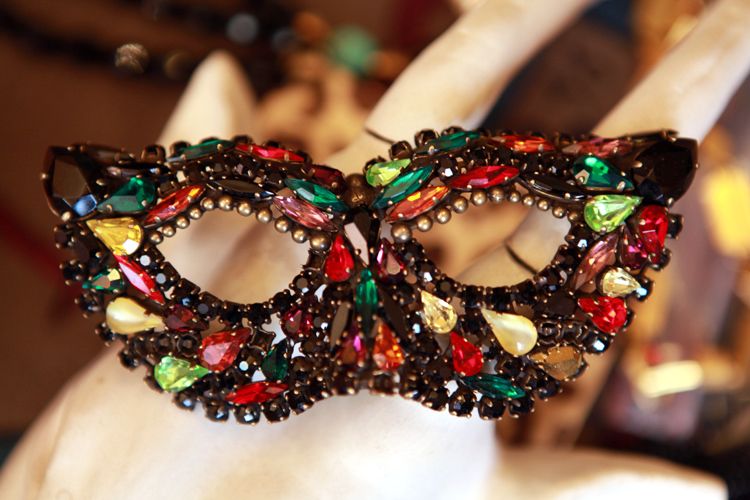 African mask, it still needs to insert few more stones.
Unfinished Japanese lady.
Cute pierrot.
Martina bought this beautiful cross.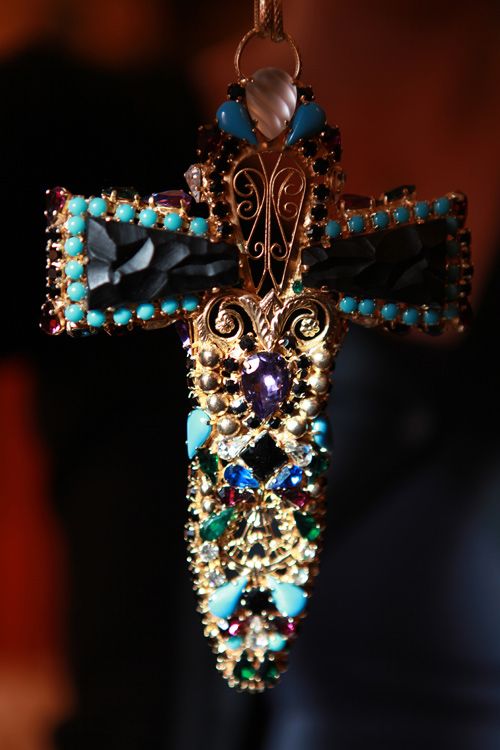 Animal is always fun.
This amazing bull, one of his eye needs to be done.
Look at this monkey, he looks so real.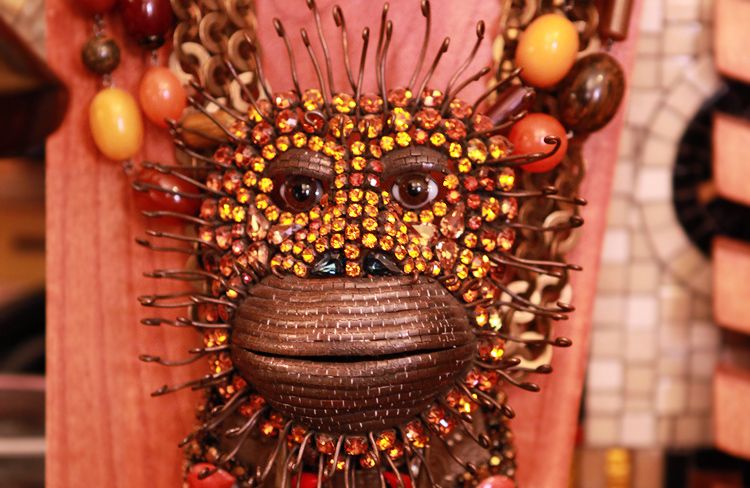 Love love this sweet, beautiful hummingbird.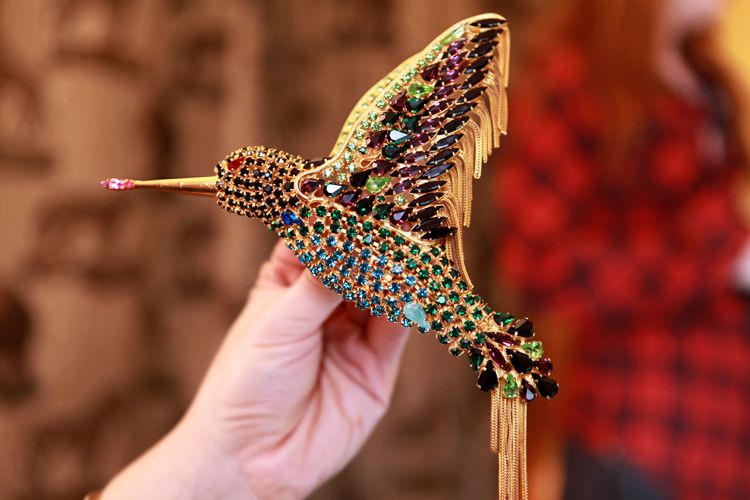 After we leaving, she gave us all a ring as a gift. Thank you Natalie, again!
I ordered a couple of pieces. She said that I should have them before Christmas. Can't wait! :). Please, check out her
ebay store
. It's awesome!
Thank you everyone for visiting and comments! Wish you all a wonderful weekend! Hugs…Hanh