Let's see what the press and celebrities have said about NOBU:
"The world's hippest restaurant chain" – Vogue
"The world's sexiest restaurant" – The Observer
"Best restaurant Period" – Time out New York
"The man who reinvented Japanese food" – Jean Georges Vangerichten
"You can tell how much fun a city is going to be if Nobu has restaurant in it"-Madonna
"….heaven on earth and sex on a plate" – Kate Winlest
NOBU currently has 25 restaurants in 21 different cities around the world. Nobu restaurants are named after the world reknown executive chef/owner Nobu Matsuhisa who has a longtime friendship and business relationship with famous actor Robert De Niro.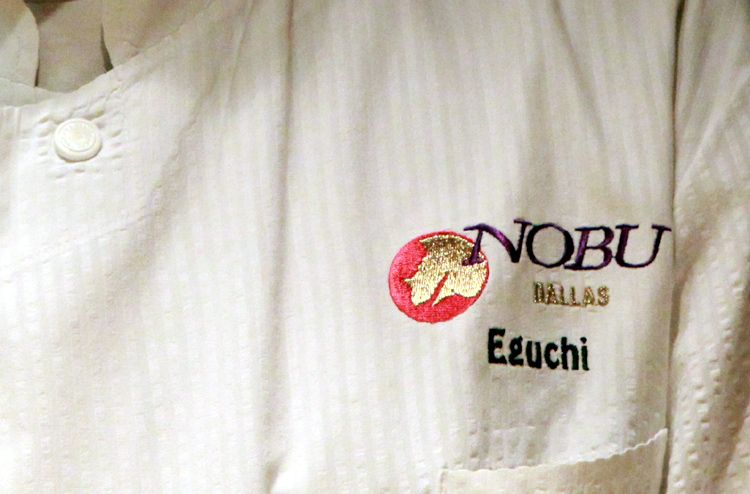 Nobu Dallas
has became one of the hottest restaurants in the city since it opened. It is located in the Crescent Court hotel. Nobu offers a relaxed atmosphere, and permits casual clothing but your jeans better be designer if you're going for a casual look
The menu features Nobu's signature new style Japanese cuisine as Yellowtail sashimi Jalapeno, Seared Toro with Karashi Sumiso, Toro Tartare with Caviar, Black Cod with Miso.
Nobu Dallas is one of our A list favorite restaurants. When it comes to dining at Nobu Dallas, we always have Omakase style at the sushi bar. We highly recommend to sitting with head sushi chef Mitsuhiro Eguchi who was a chef for Nobu NYC. He understands his food and cooks with his heart. I also want to credit executive chef Matt Raso who is behind the kitchen for hot dishes.
Although for us, it's omakase style. We always request to start with Sea Urchin Shooter. It could be very addictive when you get it.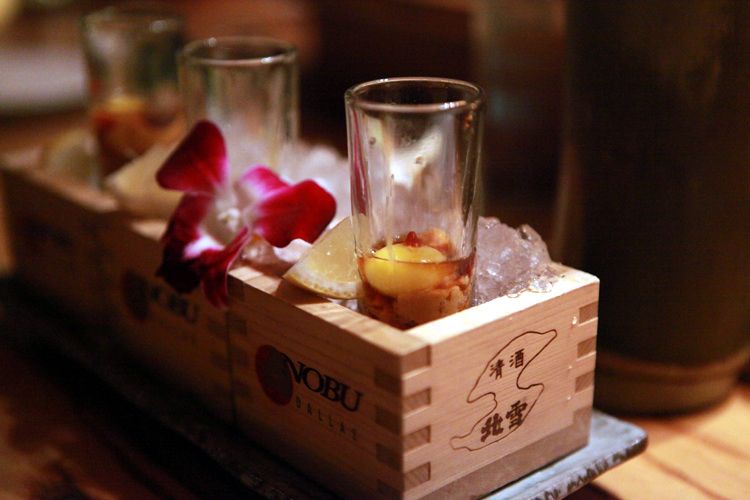 Lobster with hearts of palm.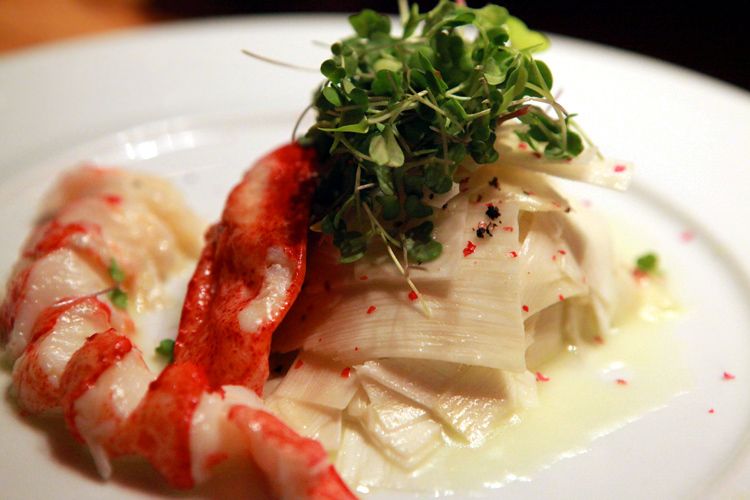 Matsutake Kettle Soup. Matsutake mushrooms are one of the many kinds of edible mushrooms that grow in Japan, and are said to be the king because of their wonderful aroma and elegant flavor. The pairing of this mushroom with a clear soup is a classic combination, but Nobu style consists of adding a twist to this familiar dish in the form of the chicken, shrimp and squid. Matsutake Kettle soup is a seasonal dish for fall/winter which is the perfect time for hot soup. It's served in a classic teapot. You're expected to drink it like tea and have addition of chicken, shrimp, and squid at the end.
Beautiful presentation of sashimi plate.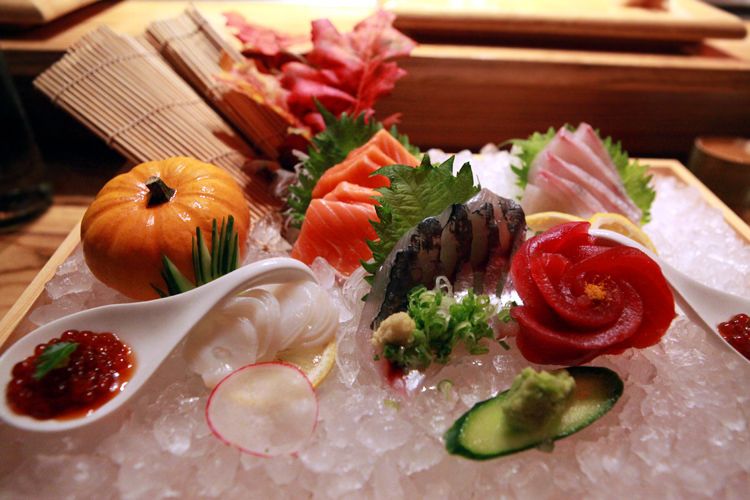 Exotic Salmon Eggs sashimi.
Seared Toro Karashi Sumiso; KSM.
Grilled Wahu Beef on Japanese Roof Tile. You will grill it at your table.
Compliment your meal with sake in a wooden box. We like it this way. the wooden box enhances the taste of your sake because you can taste the wood. It's just like you have a certain glass for a certain wine.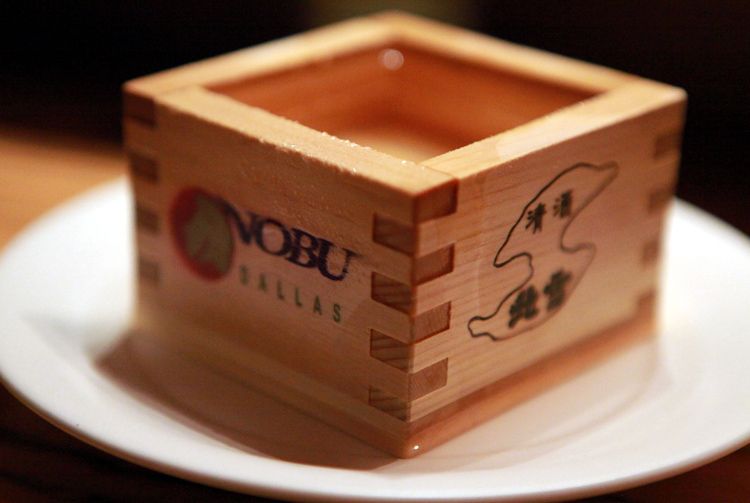 The view of the bar from the sushi bar.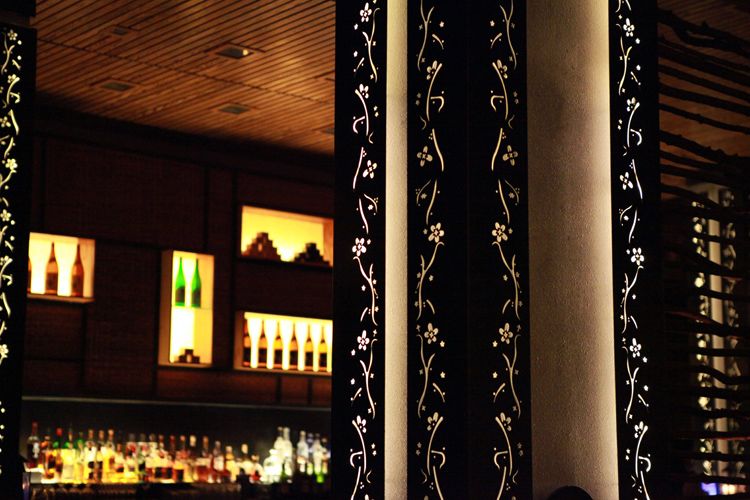 Thank you everyone for visiting and comments! Wishing you all a wonderful day!! Hugs…Hanh