This outfit was my favorite outfit of the month; November. I actually wore it so many times in the last four weeks. Two weeks ago, I finally managed to take pictures of it, but I didn't have a chance to share it before we went on our trip to California. I will see you in Dallas tomorrow. Here is the outfit:
Balenciaga jacket was over 2 years ago, from consignment store INA in NYC.
This is my coolest scarf in my closet; Gareth Pugh leather scarf which I purchased sometime long ago. I've gotten tons of compliments whenever I wear it. I styled it with Proenza top, Madewell jeans, Alaia heeled-hiking boots.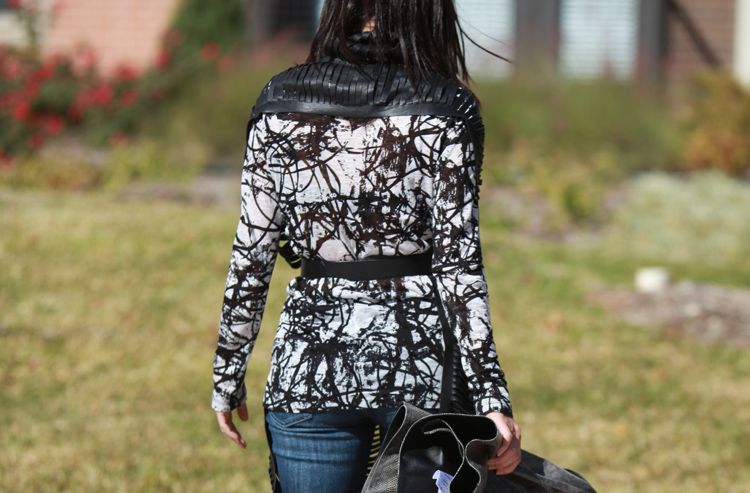 Christopher Ross rabbit buckle belt.
IDEA TIP for DIY this scarf: you could find a nice piece of leather, faux leather, or suede, or fabric which is medium weight and still gives a good permanent raw edge. It is about 3 yards 12 inches long and about 13 inches wide (or whatever size you like). Then, use a chalk to draw and cut out the pattern as it shows in the pictures above. The last thing you need is your time and be patient…At least, you don't have to sew 😉
Thank you everyone for visiting and comments!! Have a lovely weekend!! Hugs…Hanh