The Woods jewelry was founded by sisters Shawn Hecox and Samantha Hitchcock. It is based out of Aspen. Their jewelry line can be found in designer boutiques throughout the country. For the DFW metroplex area, there is only boutique 4510 that carries this line.Yes, every time when I visit boutique 4510, I always take a look at this jewelry line. I have an obsession with the way they mix rare material in their jewelry; rose-cut diamonds with organic and natural elements, one of a kind handmade pieces, vintage-inspired pieces, fossilized ivory, ebony wood, and tea-dyed bone. To me, each piece has its own story, its own meaning. I don't know if this is just my imagination or at my choice of pieces. I will make sure to raise this question to the Woods sisters when they come to the boutique 4510 for their trunk show on December 1st.
Multi charm bracelet with cross.
Fossilized ivory bead bracelet. Horn pendant necklace.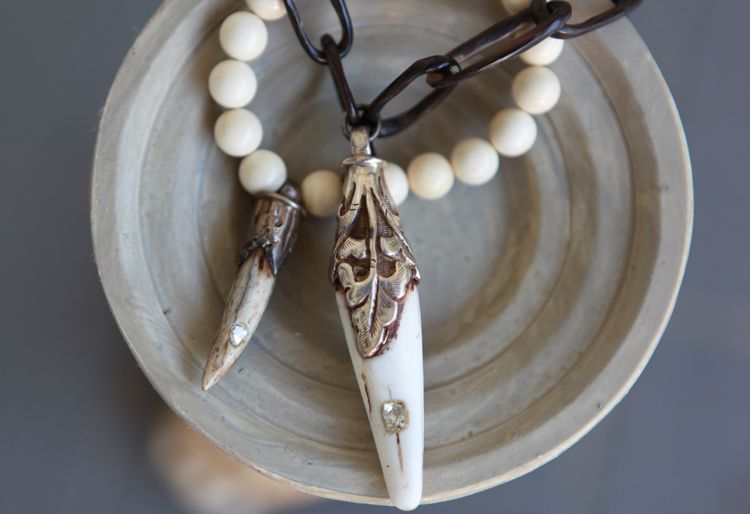 The crescent moon necklace.
Ebony bead necklace with Buddha and snake pendant. The Buddha is old stone that Shawn found in Burma.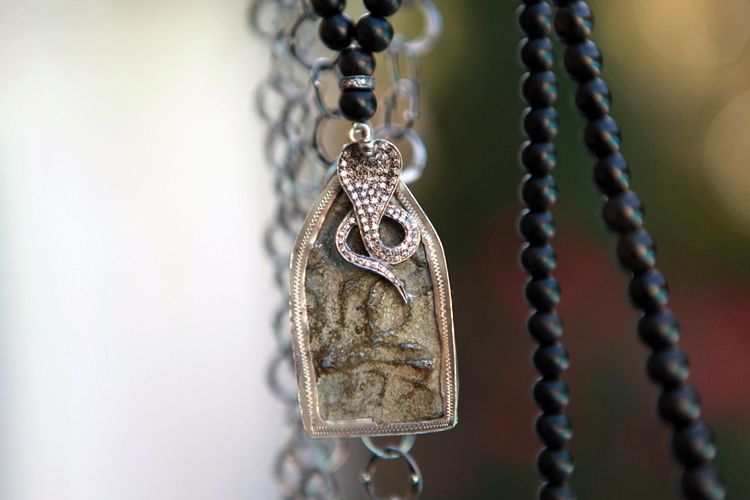 This is how the Buddha pendant looks when the snake is behind.
Multi charm bracelet.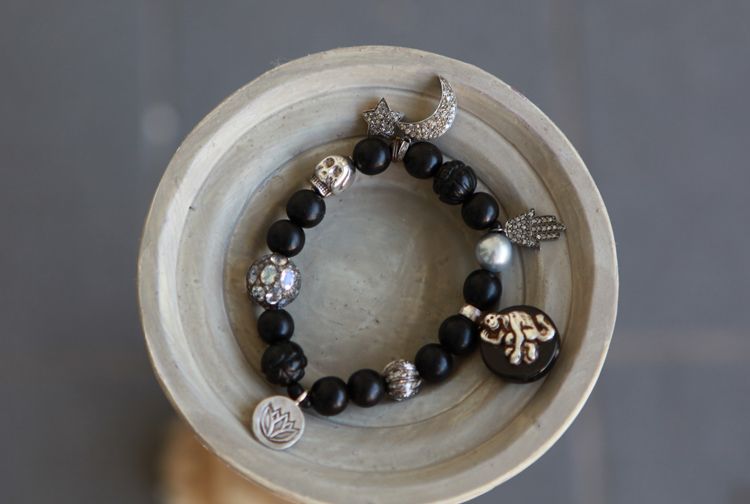 This lotus was a gift from Shawn to me. Thank you Shawn!
The moon and star from multi charm bracelet above.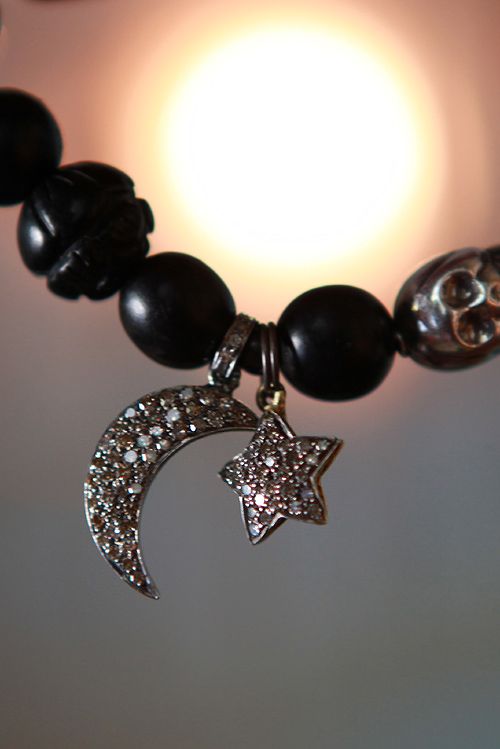 Thank you everyone for visiting and comments! Wishing a wonderful day to you all! Hugs…Hanh