If you are in the Dallas area and you crave good chocolate, I mean deliciously good ones like the famous Belgian chocolate, then you should stop by the Chocolate Secrets store on 3926 Oak Lawn.Kate Graver, a 24 year old, looks to everything from Jackson Pollock paintings to flowers for inspiration and transforms that into her chocolate. Each one is a bite-sized work of art, individually molded, and airbrushed. Each bite is delicious and melts in your mouth. It comes with different flavors, such as sea salt/caramel, spice pumpkin, lavender dark chocolate…my favorites are espresso dark chocolate, and rum dark chocolate.
These heart shapes are perfect for a gift for your loved ones or for a valentine.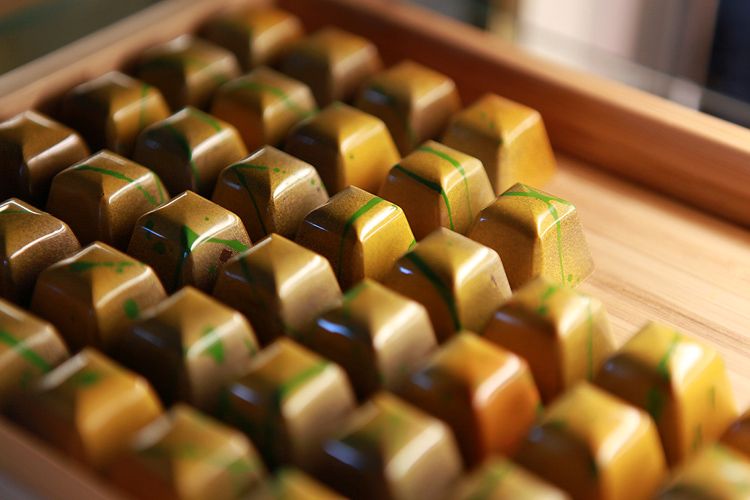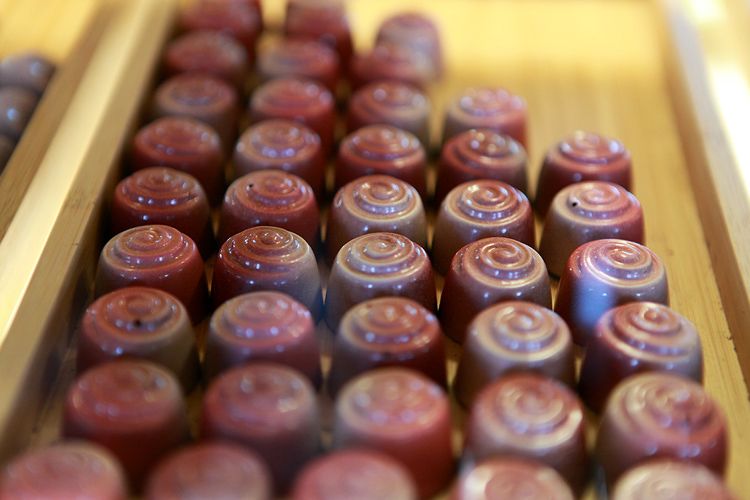 The assorted box is a perfect gift for Christmas.
I LOVE dark chocolate! Bittersweet 75% cacao dark chocolate is good for your heart and Yumm!!!… How about you? Do you like dark or white chocolate?
Big hugs…Hanh