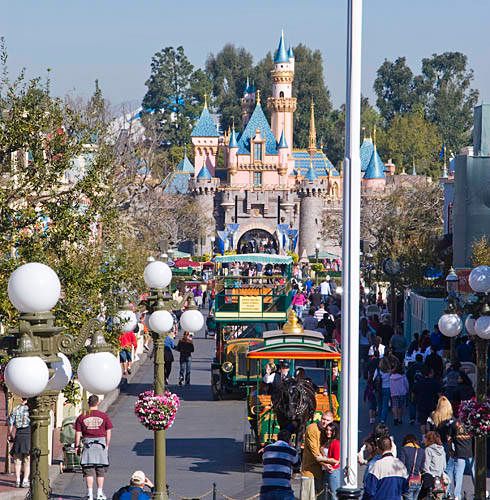 Is there anyone that doesn't have fun at Disneyland? We always have fun every time we go, doesn't matter if my kids are toddlers or they are 7 and 9 years old, as they are now. There are a few rides that used to scare me, but this time I seemed to handle them well. It's probably because I've been on and off the rides so many times.
Walking to Downtown Disney at night is a fun thing to do. There are so many restaurants, coffee shops, snack shops, and especially toy shops for tourists to enjoy.
Here are my kids and my young nephew with Goofy.
Mickey hats from Disney store at Downtown Disneyland.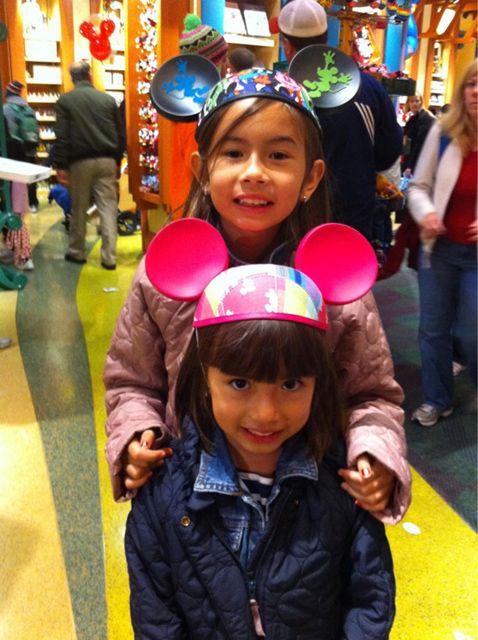 There are also many fun shops at Main Street in Disneyland that kids enjoy, especially the Magic store.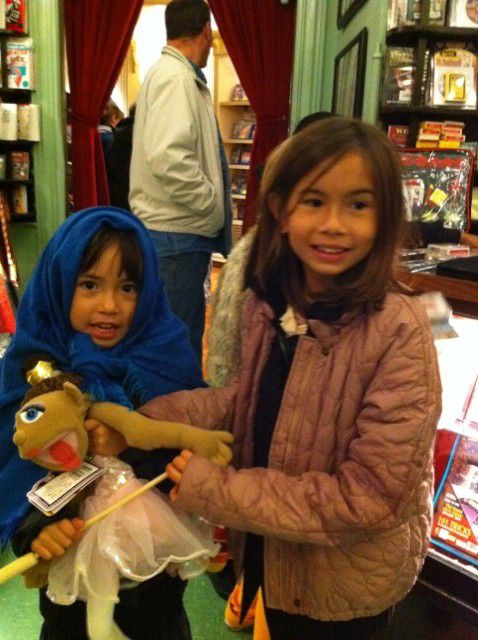 "It's a small world" is the happiest boat cruise ever. It's for toddlers and small kids. But if you want to ride on, I will tell you it really cheers you up. It's so fascinating with all the lights, dolls, decorations, music…Along with another ride such as Tea Cup, Peter Pan..All are located at Fantasyland where the kids can see Princesses.
My little one and my cutest grandniece . LOL..I'm old
…They were on board for "It's a small world" ride.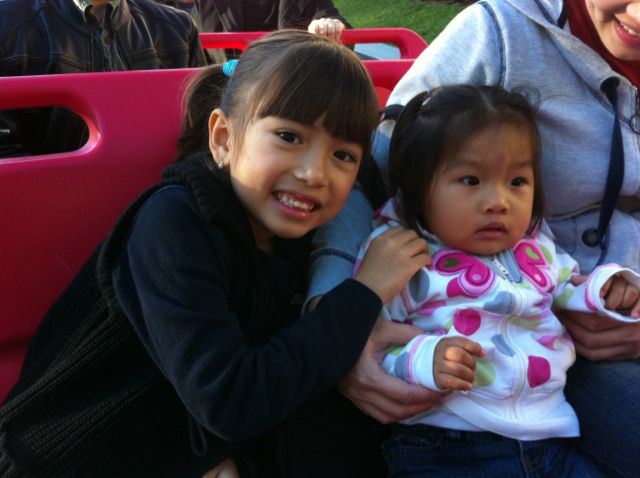 Here is a picture inside the ride.
Another awesome ride is Space Mountain at Tomorrowland. Your rocket will take you into a dark space and you may become a little dizzy (don't tell my kids…I closed my eyes), but this ride is fun. Yes, you have to be brave for this ride. There is a health warning before you get on the ride. It's for 40″ height and up.
I always love the architecture of New Orleans Square where you can visit the ghostly residents of the Haunted Mansion and then join the Pirates of the Caribbean. These two are some of my kids' favorite rides.
Here's the picture I took when we were all stuck in the Haunted Mansion because it stopped working…Aaaah!
I love the surprising end of the ride "Indiana Jones" where you enter a lost temple and delve into dark jungle with mystery and imagination at Adventureland.
Everyone loves theSplash Mountain ride. On board!!! Ready!!! Zip-a-dee-do-dah!!! and aaahh..everyone gets wet. That's part of the fun. It is a classic ride and a picture is taken at the end when it splashes. I held on tight
…at least, I opened my eyes. The ride is located at Critter Country.
Another fun ride in Frontierland; Big Thunder Mountain Railroad is one of our favorite rides.
It is a shame: We went to Disneyland about 4 times now, but we just made it to Mickey's Toontown once. Why? Maybe we ran out of time or my kids were not interested… They offer many choices for ticket: one day pass, 2 days pass or 3 days pass in case you want to spend more than one day there.
Whenever we are at Disneyland, we always manage not to miss the Disney Parade show. It's a fun, cheerful parade for everyone. There are 2 parades per day; one in the afternoon and one at dusk. There are more twinkly lights at the one at dusk and you gotta love that!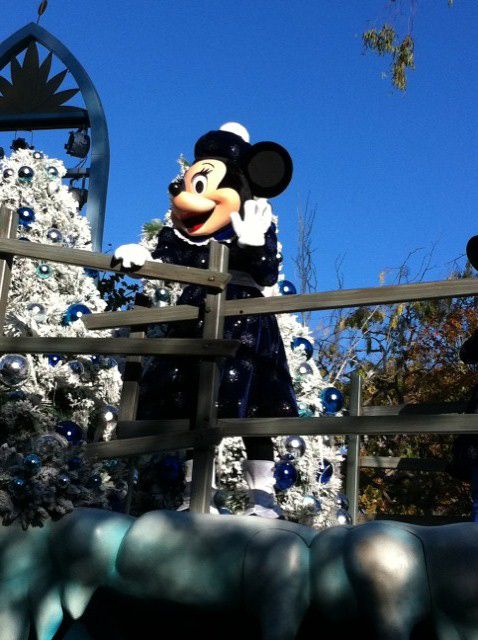 Talk about not to missing any show at Disneyland; the fireworks show and Fantasmic show are never to be missed. To me, fireworks at Disneyland are the best. The best view to see it is if you stand in front of the Sleeping Beauty castle. My advice is to see the fireworks show first. Then, you move on to the Rivers of America for the Fantasmic show at 10:15pm if you can stay that late, because you can enjoy a full view of fireworks and there are less people at the Fantasmic show at 10:15pm. Fantasmic show is conducted by Mickey. He takes you through a high-resolution digital film sequence, from the film Fantasia, as they are projected onto enormous screens of water. It's an incredible show and I have to say it loud "I LOVE IT"
Here is one of fireworks pics.
Although, I'm not sure if you all enjoy Disneyland in California, but I'm sure you would.
I have been waiting for my kids to be big enough to go to Disneyworld in Florida, because there are more fun rides for bigger kids there (that what I heard). I hope you enjoy this post and hope it recalls your childhood time when you were so young to have no fear for those rides :0) Big hugs…Hanh
ps: pictures were taken from my Iphone (forgot my camera at home). Oh! I just found down that early September is the best time to visit Disneyland in CA because of less tourists and perfect weather.