In the last post, I mentioned about my niece's friend, Ignacio. Ignacio Torres is a young, talented fashion photography artist. His work has been exhibited in the Dallas/Ft.Worth metroplex and was awarded the Cora E. Stafford Scholarship for an emerging photographer in 2010. Ignacio is currently working in personal projects that explore the magical and supernatural through the use of photography and animation. He currently lives and works in New York City. Please, check out his work at
his website
. It's definitely fascinating. Now, I'd like to share a few of his movement photos. The model is my beautiful niece, Pauline.
EYES. Pauline and her friend. They had on Rick Owens gray mesh jacket and Ann D black top.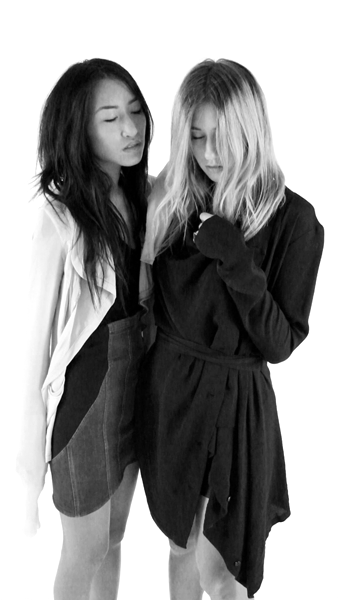 BREATHING. Pauline had on Ann Demeulemeester 14 buckles belt, Alexander McQueen leggings, and Givenchy boots.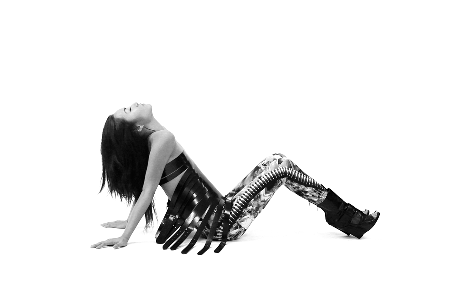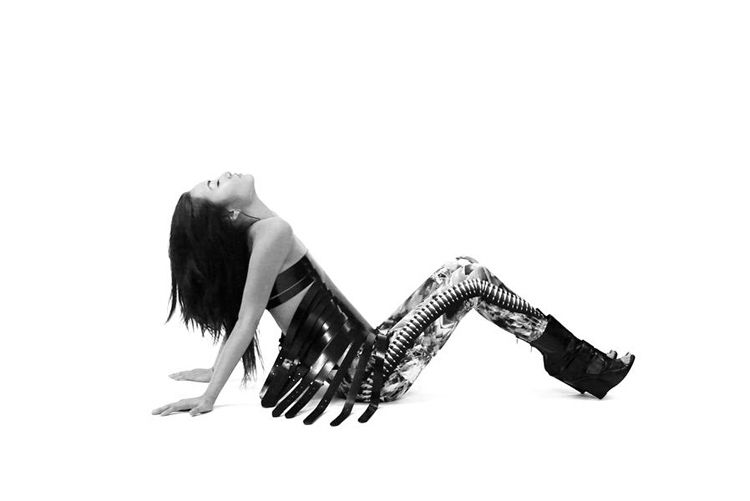 Alexander McQueen knuckles clutch.
Thank you everyone for visiting and comments! Wish you all a wonderful day!! xoxo…Hanh