We normally go skiing in Colorado every year. However, this year was our first time skiing in Lake Tahoe. It's a picture-perfect image of a winter wonderland. I love the lake view the most, overlooking the incredible blue waters of Lake Tahoe. It is just breathtaking. I stopped and took a picture every time I was at the top. "Mama, that's enough. We should keep going, come on!" Yes, my kids complained that we had enough pictures, but I felt I didn't. It's just because the pictures don't do it justice. Really, the feeling on top of the mountains, around you with all the beautiful white snow, and with the lake view, it was like a dream. My camera couldn't capture my feeling, neither the view that my eyes captured. But, I tried my best to photo it. Here are the pictures of the views, mostly it is the lake view.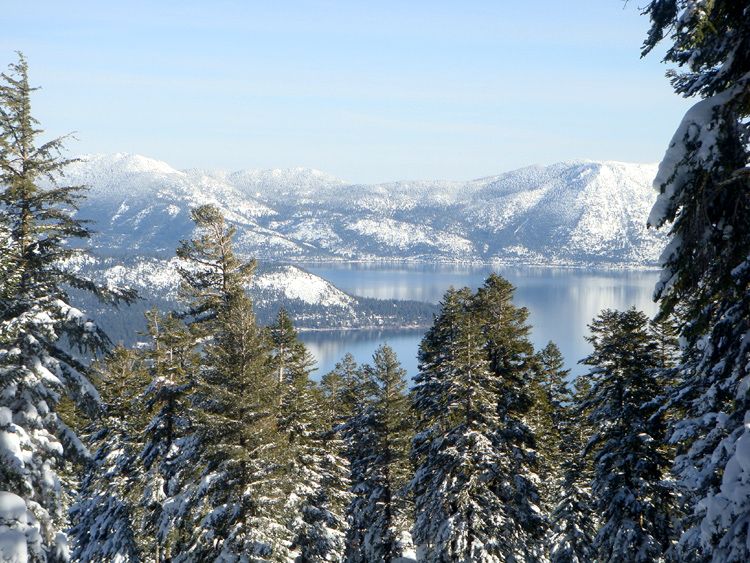 From the mobile phone. That day was warm that you can see no snow on the trees.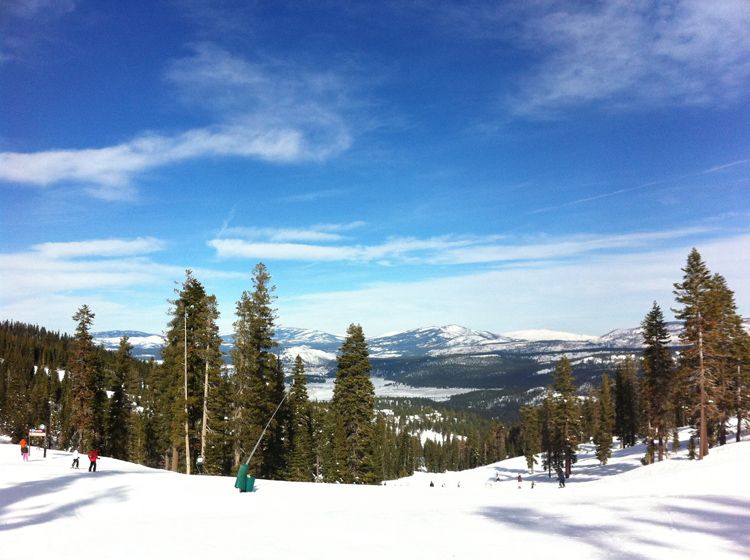 This is from the mobile phone through my ski goggles. I took this when it was the end of our last day of skiing.
Thank you everyone for visiting and comments! Wish you all a lovely weekend! xoxo…Hanh