My two nieces and I made a girl trip to New York the past weekend for fun and shopping. My niece's friends, Michael and Ignacio joined us during our stay. We had a great fun time there. Michael is a fashion stylist. Ignacio is a fashion art photographer and he is a cool, young, talented kid. Please, check out
his work
. It's very impressive. He currently lives and works in NYC. His work will be featured in my blog sometime soon. Here are some random pictures of NYC from Ignacio's mobile phone that he captured while we were there. (I didn't bring my camera)
The view of Soho from our room.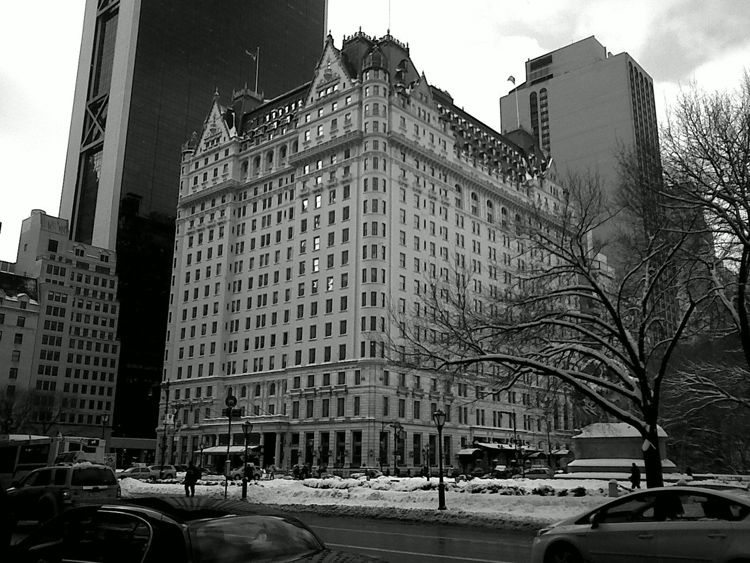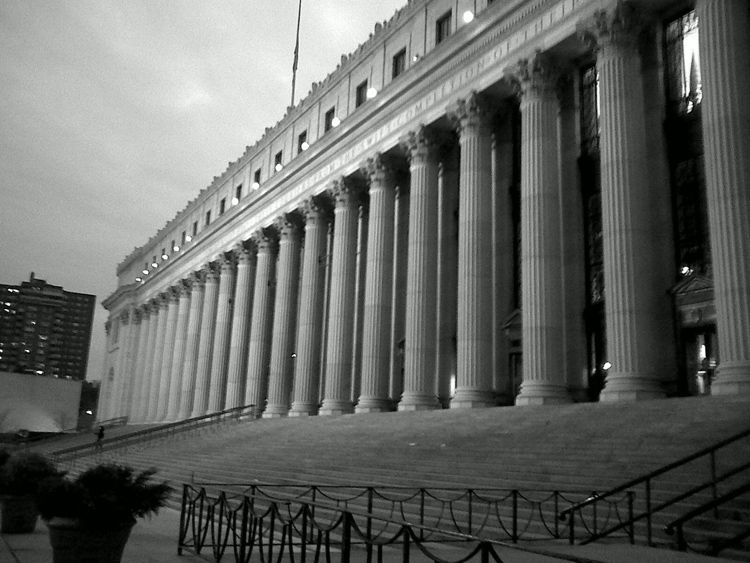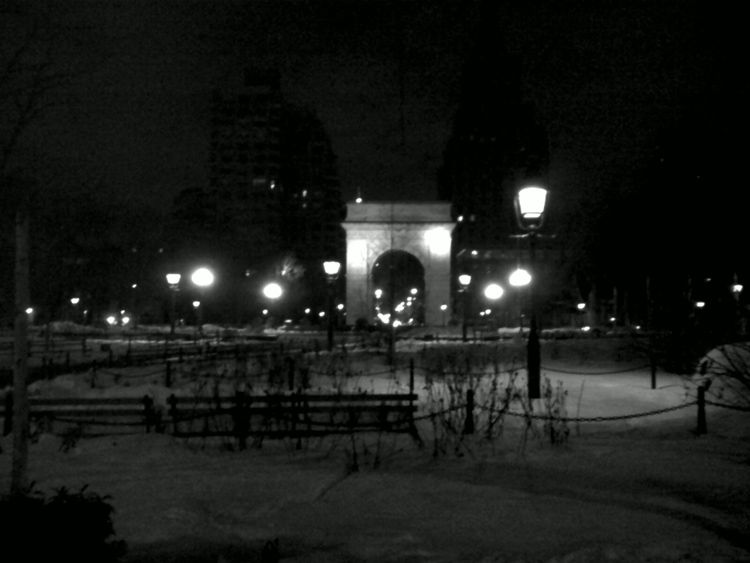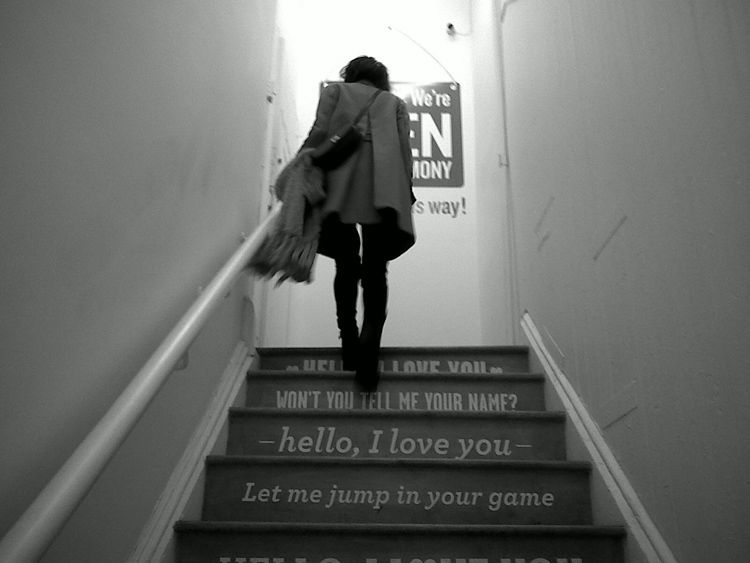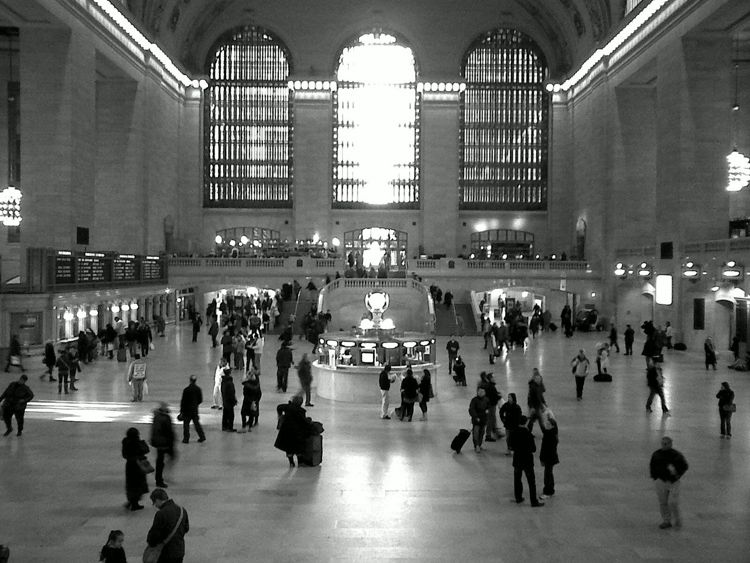 My niece, Pauline and Ignacio.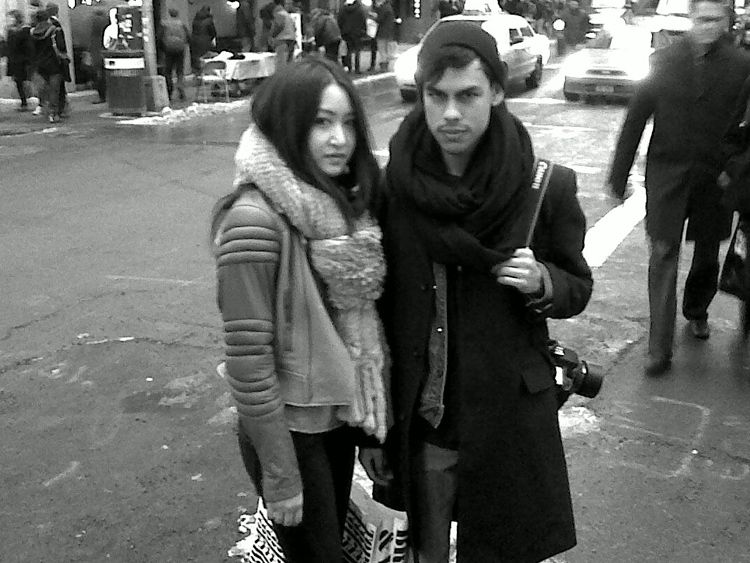 Pauline tried on MMMargiela piece at a vintage store. She is gorgeous.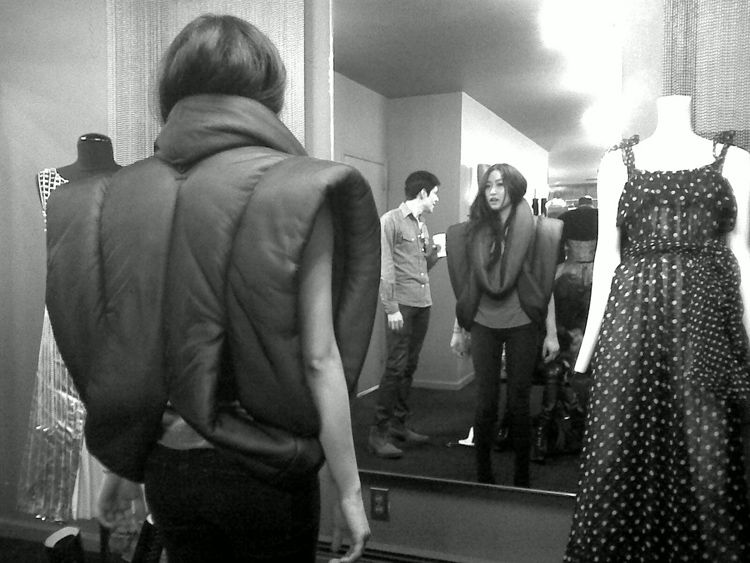 It was also very nice to meet some fashion blogger friends for brunch at
Artisanal
Bistro. Thank you all for coming out with us. We definitely had a wonderful time with you.
No doubt, we had a blast at the shoes salon at Barneys in NY. There were so many fabulous pairs on sale for 50% off. And here a few pictures from our mobile phones.
These Rodarte shoes are a piece of art.
Fabulous Ann D boots.
Yes, I brought these Chanel boots home from Barneys. The boots are perfect for me to travel around with my kids. They are very comfortable and keep me look stylish
The back of the Chanel boots.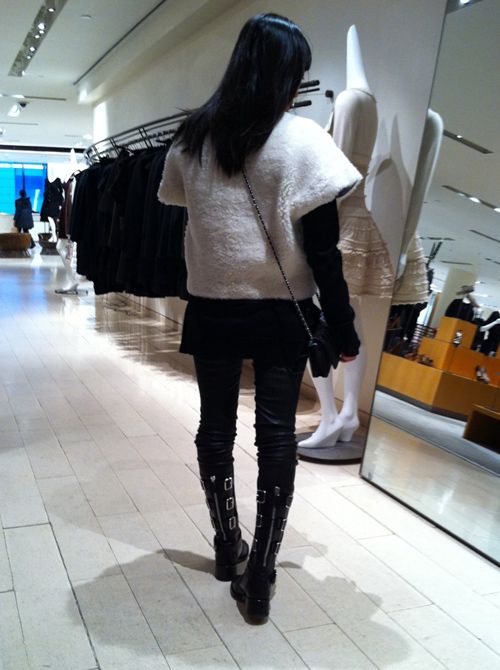 These cool Tabi boots at Margiela boutique are not as comfy as the Chanel boots; but I absolutely love them. Thinking…Should I get them??
Thank you everyone for visiting and comments! Wish you all a wonderful day ahead! xoxo…Hanh 😉
ps: I had on the Alaia hiking heeled boots.