If you are in Park City Utah, and hungry for Italian food. I highly recommended
Grappa restaurant
. It's located in Park City's historic Main street. The restaurant is narrow and 3 stories high. It's very charming and has friendly almostphere . The food was so light, fresh, and prepared with simple ingredients. Dining here was so delightful that we came back twice during our stay in Park City.
Complimentary by the chef, Fonduta di Piemonte.
Prosciutto and Sage wrapped shrimp "saltimbocca"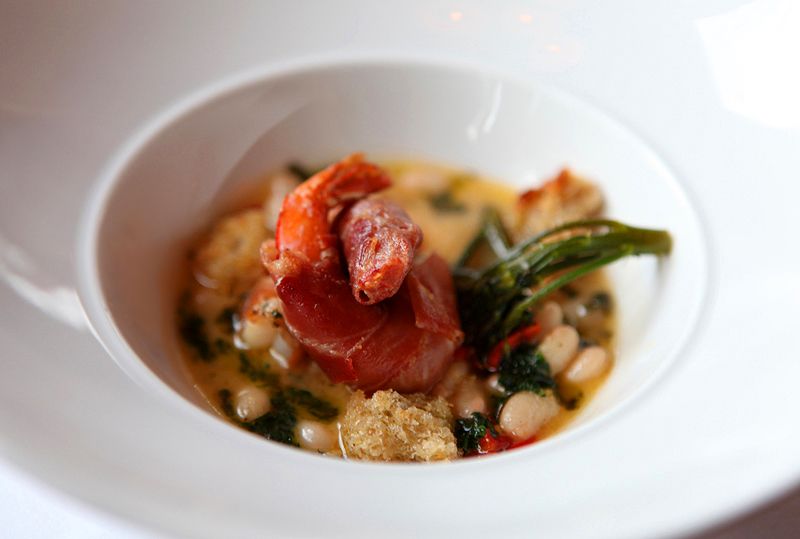 Beet salad with crispy goat cheese, Reduced Balsamic Vinegar.