The colors of this outfit are bright and intense. Shocking colors!! Yes, I had fun with it. I can't tell you how much I love this Balenciaga jacket, beyond just love…I've got so many compliments whenever I wear it, wherever I go. I'm so glad that I got it, its color is gorgeous and its shape is cool. Especially, it's kinda wet looking that made it more different. Lately, I'm adding a lot of red into my wardrobe…yes, and more colors too…
I love a little touch of the signature red sole of the Christian Louboutin to this outfit. Perfect!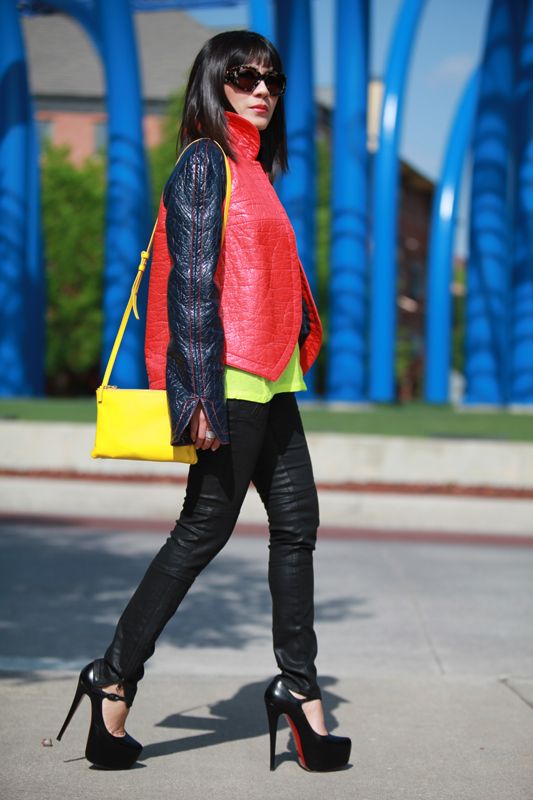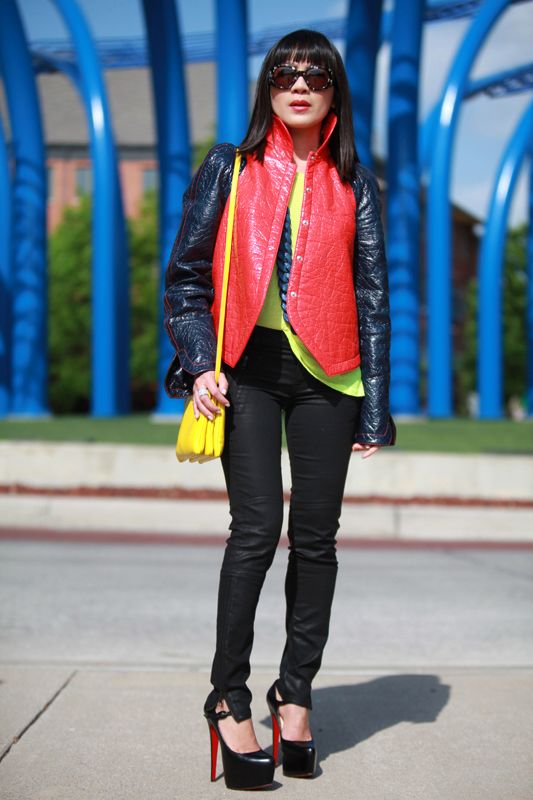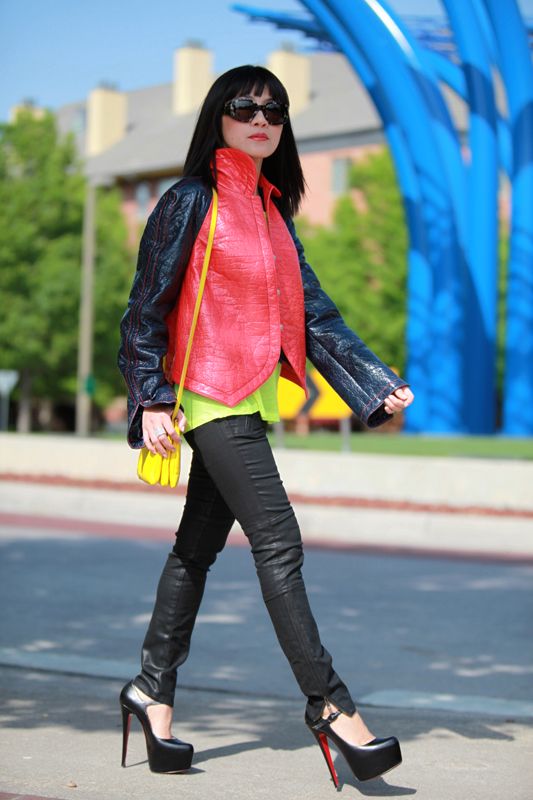 J-brand jeans, Christian Louboutin Lady Daf pumps, Celine bag.
Photos were taken by my husband.
Wish you all a wonderful day!xo…Hanh