It has been windy lately, a lot of rain, thunder, hail, tornado warning…It's spring in Dallas. It seems more severe this year. Scary? Excited?? You could tell that it was so windy and about to rain in these pictures below.
This Proenza Schouler dress from this spring 2011 collection is so beautiful. Actually, the whole collection is stunning. I've got so many compliments whenever I wear it, and so many people thought it has a twist of Chanel. This look is feminine and romantic. With the delicate fabric and amazing details, I can see it took hours and patience to make this dress. That's incredible.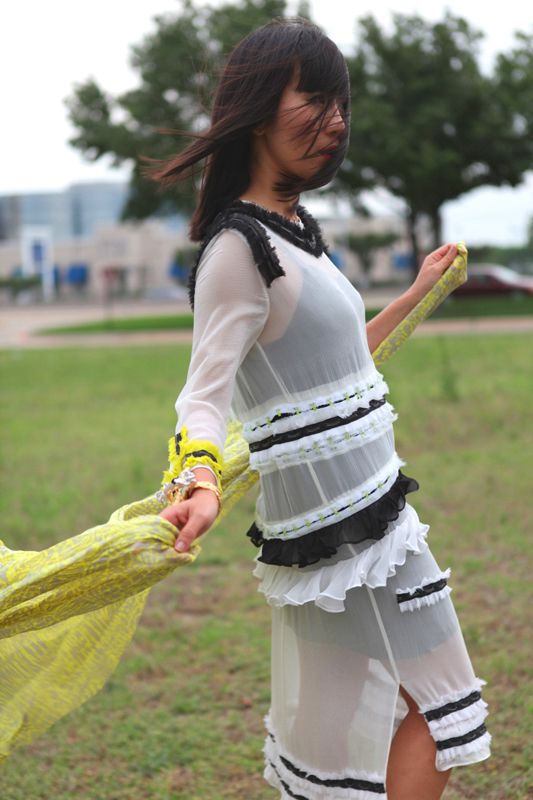 These Christian Louboutin daffodil pumps are so marvelous. They are a special gift for my birthday from my special friend who is just so kind, sweetheart, and generous. She left them at my front door and left a text to my mobile phone to surprise me. What a wonderful surprise! Thank you so much to my special friend for this lovely surprise gift!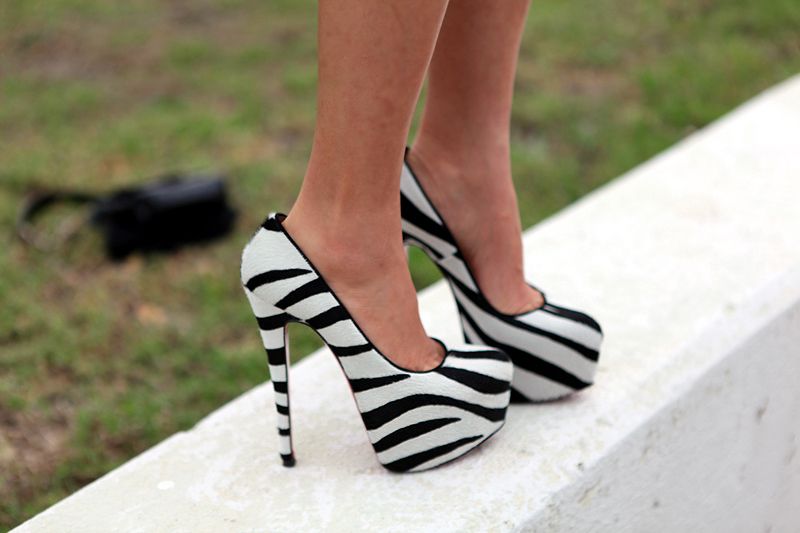 Wishing you all a wonderful day!!!xo…Hanh