Wearing F21 tank top and linen shorts, Rick Owens mesh jacket. The outfit was black and white, so I wanted to have a pop colors for spring/summer feeling. The neon yellow and hot pink lipstick were perfect to bright up my outfit.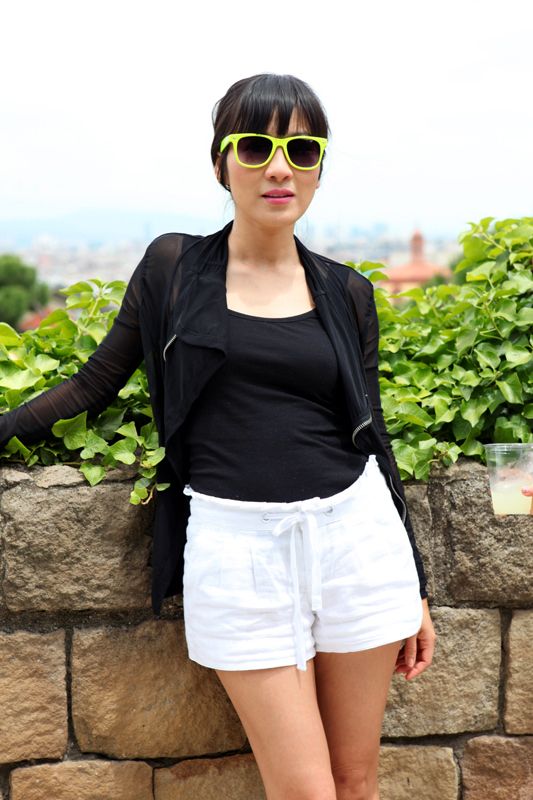 Applying lipstick, YsL Rouge Pur 49.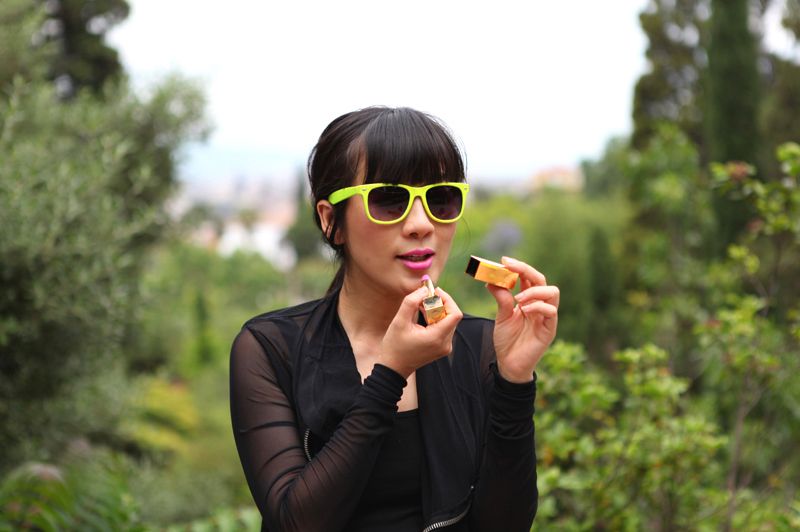 Little one tried to do a silly thing to mama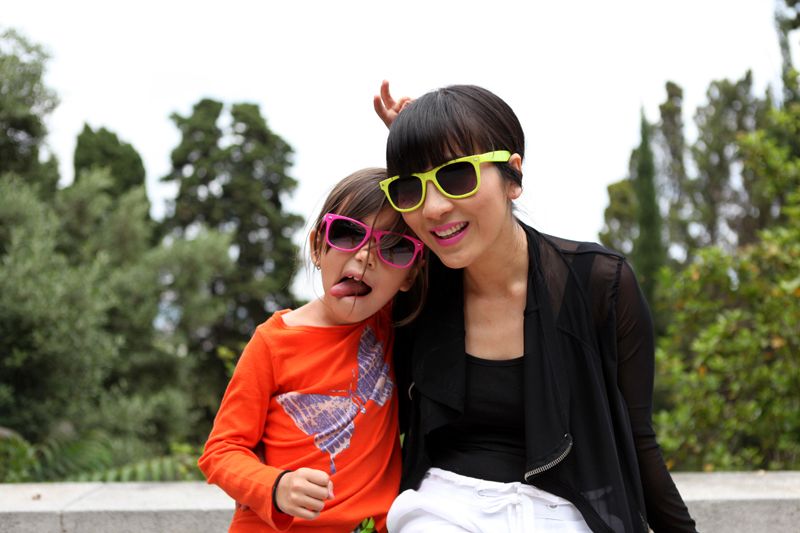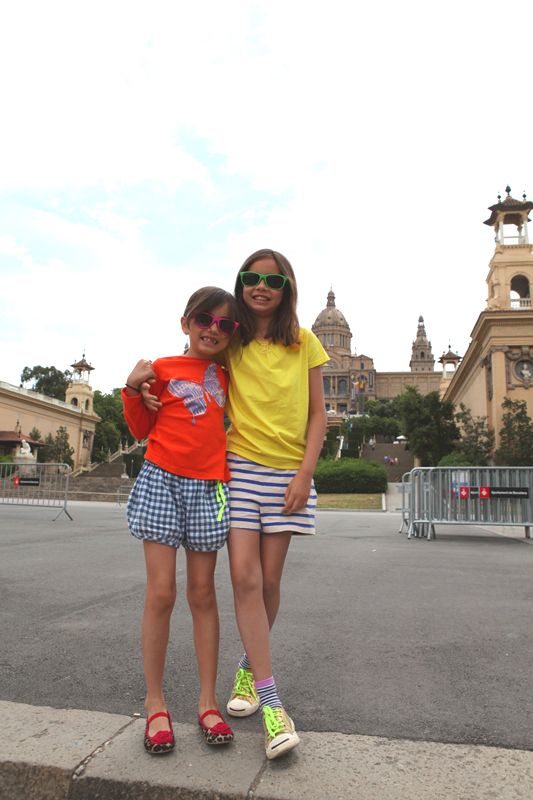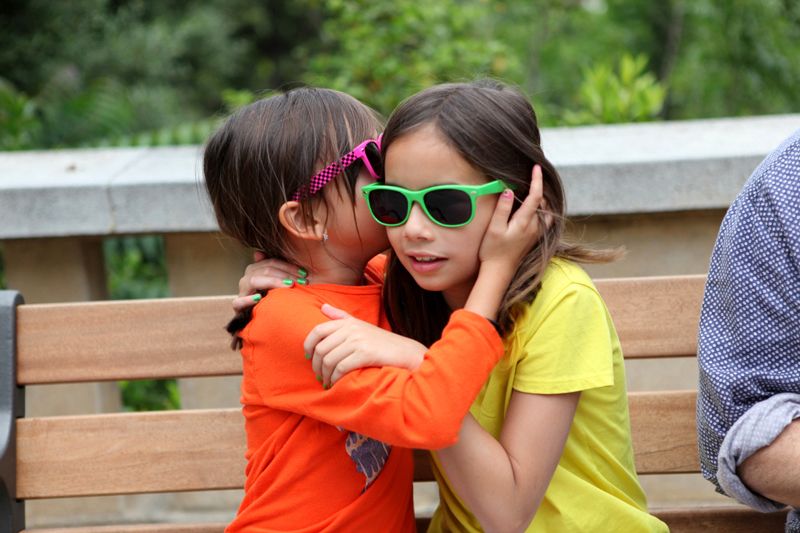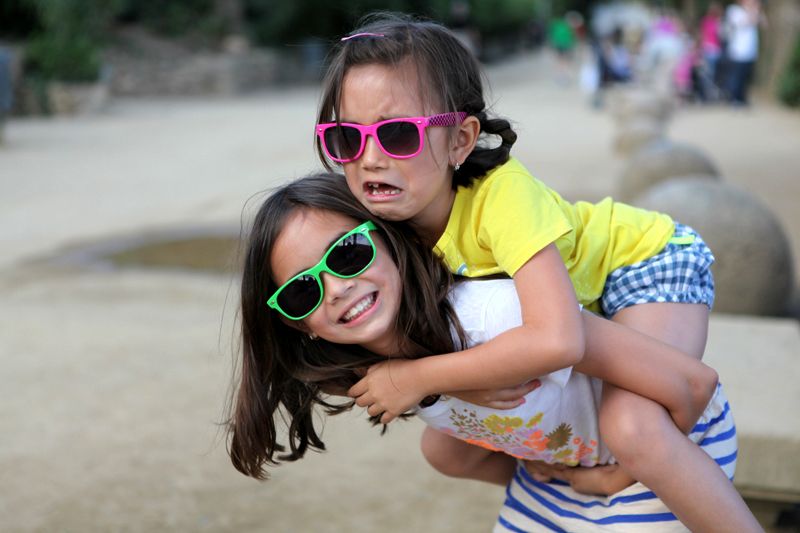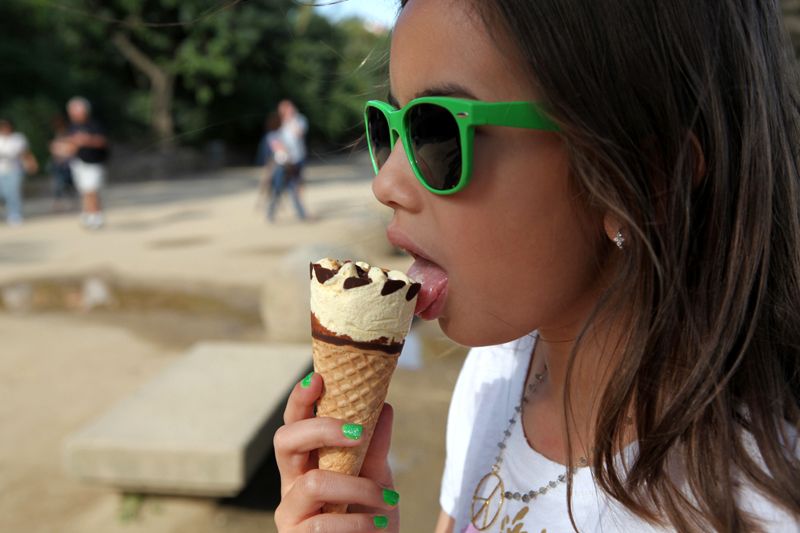 I purchased these sunglasses at Park Guell, Barcelona, Spain from a guy who sells fake sunglasses and handbags. He told me 5 Euro for a pair. Finally, I got a deal 10 Euro for 4 pairs. I absolutely love these and my kids love them too. It's so surprising that they're great quality, no one will know they are cheap. Got to love this!
Have a wonderful day to you all! xoxo…Hanh