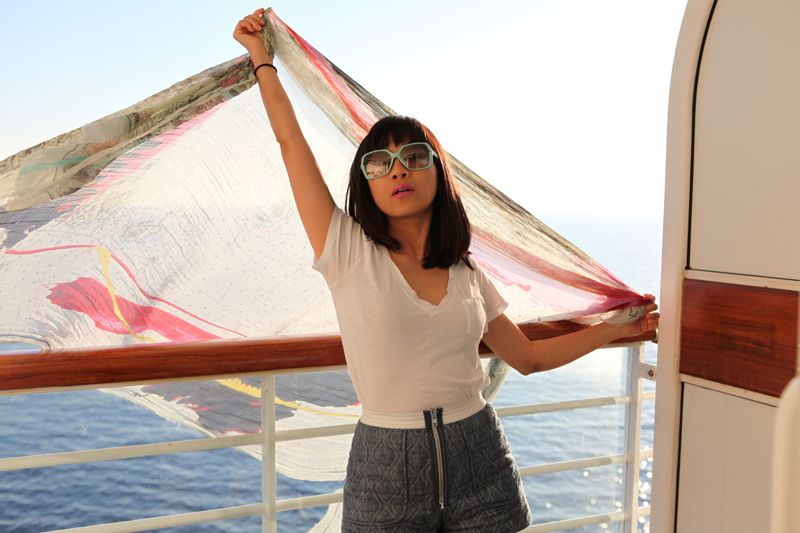 After so many stops at the busy places like Barcelona in Spain, La Valletta in Malta, then Sicily, Naples, Rome, Florence in Italy…When we got to Ajaccio-Corsica in France, we just wanted to take it easy, eat a lot of ice-cream, crepes, cheese… and relax on the beach all day. The weather was great and sunny.
My scarf with the Mediterranean map print was just perfect for this cruise trip (the scarf's brand???). The kids and I took turns to wear it everyday. I was afraid my Mcqueen flats will be beat up from wearing them so much (my flipflops were broken at that time). I adore my Wang shorts, and Madewell t-shirt was great as a cover-up.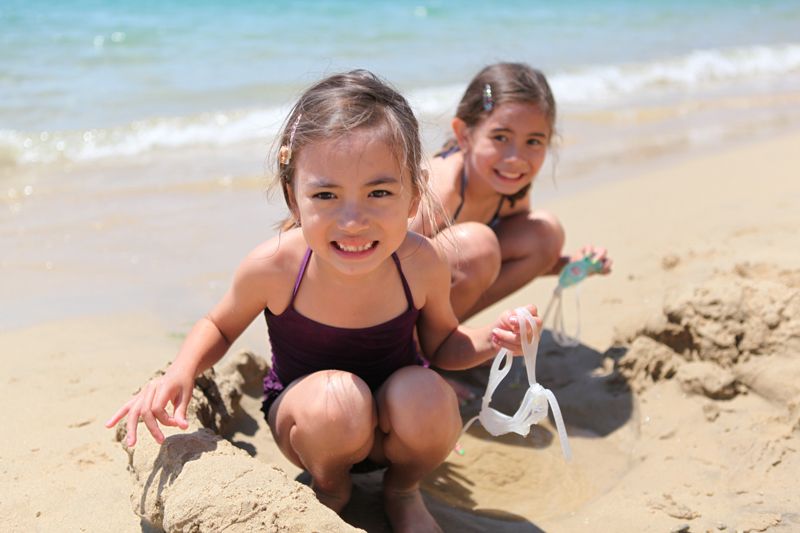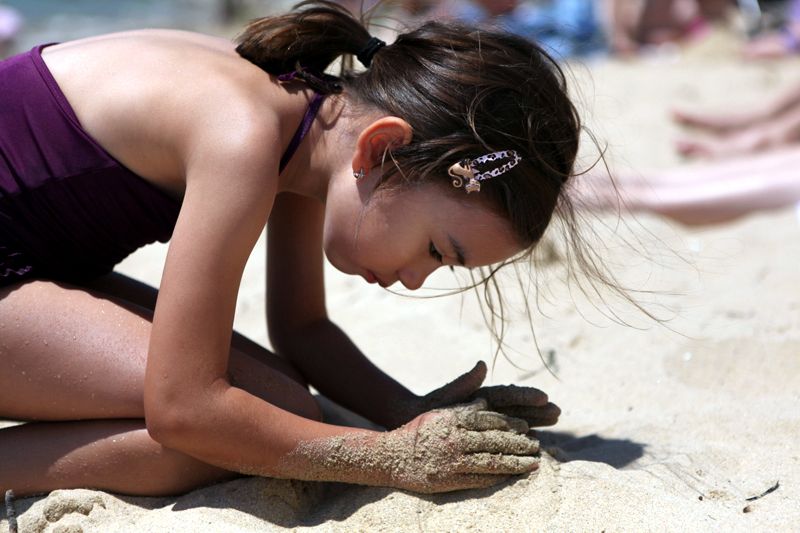 I like watching this little girl with the daiper on and followed her mama going back and forth with her baby steps . So adorable!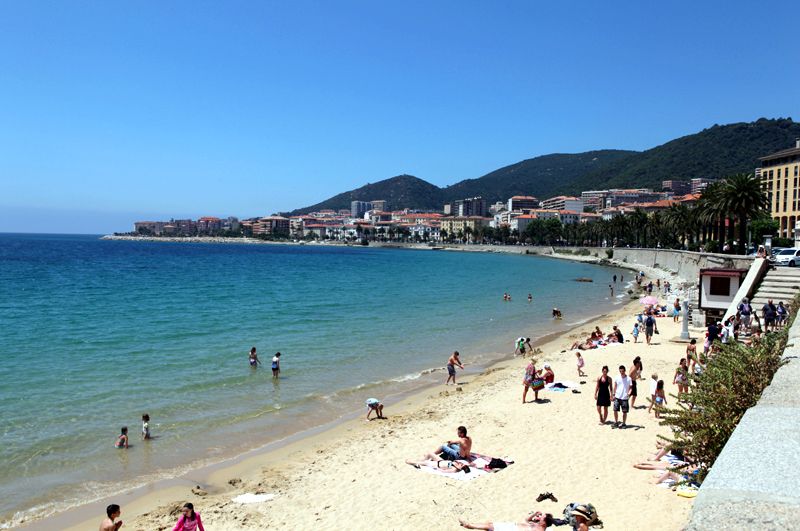 I always love to go to "open markets" in Europe. The food, the wines, the cheeses, the fruits….are so fresh.
Have a wonderful day to you all! x0…Hanh