These pictures were taken a few weeks ago when we were in NYC.
Being a mom, I always enjoy the kisses and hugs from my kids. I truly cherish those special moments. Yes, I'm definitely addicted to snuggling with them, I'm sure they are, too. Here was candid photo, a sweet kiss from my lovely big girl.
O-Oh! You've probably seen this often in a family; the moment that is the kids are loving each other and the next moment fighting. And a mom must listen to both sides to be a fair judge. Here was that moment:
A fair judge is important to turn any fight into a happy, loving ending
Anyway, back to the fashion, I've received countless compliments every time I've worn this Hanna Bernard lucky cat necklace which I special ordered from
HB
team months ago. Finally, I had it. Yet, I'm deeply in love with it. I'm so glad that I came up with this custom made cat necklace idea, my Japanese lucky cat is my treasure. And the work of
HB
team is always
impressive
.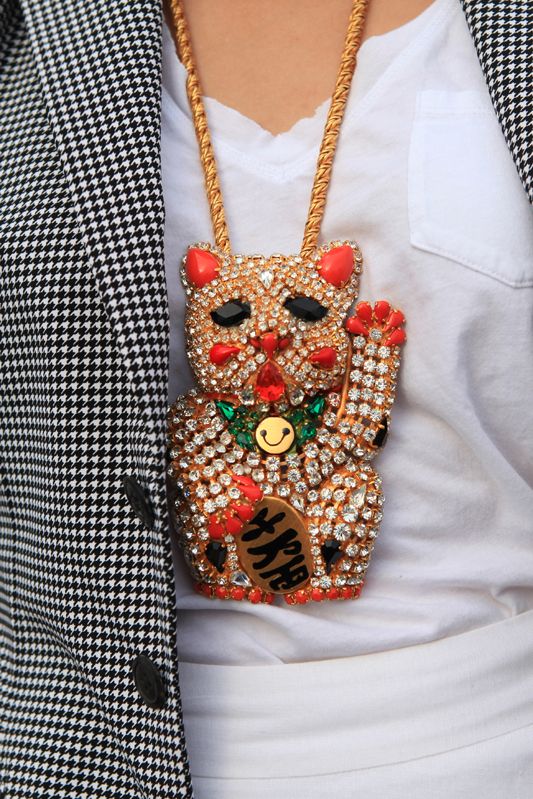 Wearing:
Madewell
tee, Banana Republic linen skirt,
Junya
Watanabe
jacket, Hermes leather bracelet, sunglasses were bought on the street in Barcelona .
Have a lovely day ahead!!x0…
Hanh