The Hudson river in New York city is one of my favorite rivers. It was so pleasant to spend our fine evening on the yacht on this river where you can enjoy the sunset over the Big Apple and New Jersey on the other side of the river. The yacht stayed at the same spot when we were out there and we had a great chance to see beautiful Manhattan changing its beauty under the sunlight. It was amazing!
Early sunset. Manhattan is on the east side and New Jersey is on the west side of the Hudson river.
The sunlight reflected off the buildings on the New York city side.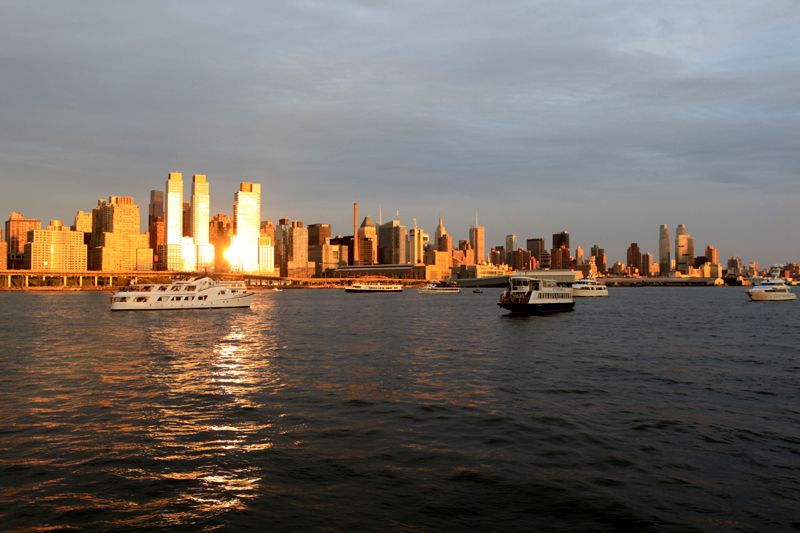 Later , the clouds, the colors were just beautiful – it was almost unreal.
And this is how the sunlight reflected off the buildings of the New York city side.
Getting darker-beautiful New York city's lights.
New York city is always one of my favorite cities in the world. Lucky for those who grow up and live in this amazing city.
Have a wonderful day to you all! xo…Hanh
ps: Before you're leaving this page, please read my interview with Rana Good at Societe Perrier, click here. Thank you Rana for the sweet interview!