Half of the pigeons have already gone compared with years ago when we were here before. The city government doesn't want those birds here anymore and does not allow the tourists to feed them, but the tourists do it anyway. They also enjoy taking pictures with them. When the people talk about San Marco, they talk about feeding the pigeons. The pigeons add a fun and dramatic feel to the square.
My kids like to visit the square and feed the pigeons every day. The kids were scared at first, but they enjoyed it and had fun.
This DFV blue dress is always with me on every summer vacation. I love its color and it's easy to wear. For the first time, I own a Louis Vuitton scarf.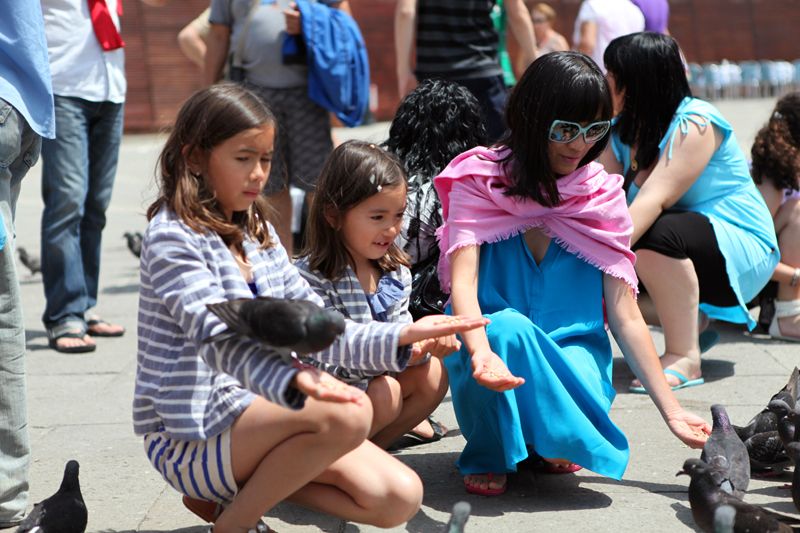 Another day feeding the pigeons. I wore Derek Lam dress and the kids's clothing is from
CrewCuts
.
Third day feeding the birds…
We believe Venice is one of the most beautiful cities in the world and Piazza San Marco is one of the most stunning and romantic squares. Relaxing at the square, feeding hundreds of pigeons, listening to live classic music, looking at the
Bell Tower and Basilica….every element makes this square so magical.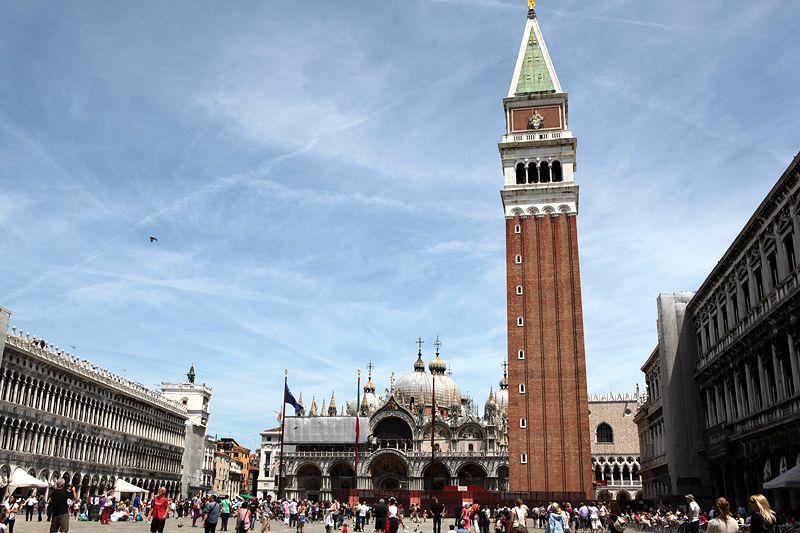 Piazza San Marco at night.
In front of you is Florian's cafe. It has been opened since 1720s. We came here to enjoy their delicious tiramisu and their beautiful music everyday.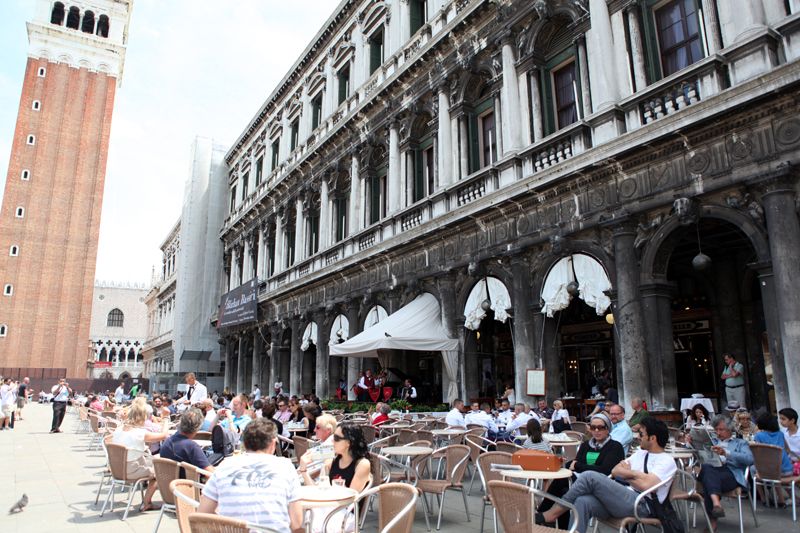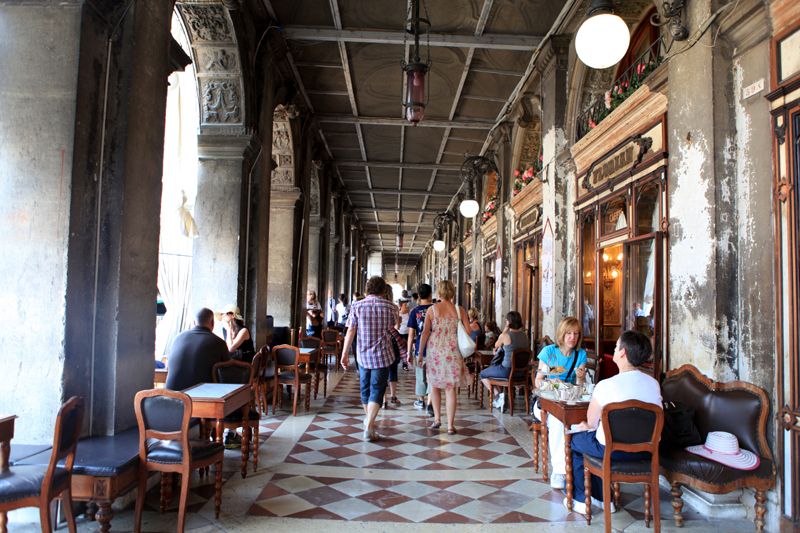 Have a lovely day to you all!! xo…Hanh