I should have shared this post about 6 months ago.
As you know, my little daughter who loves art is very creative. I've been sharing with you her drawings, her clothing designs for herself and her doll. Once more, I'm proud to share these rings which she also designed. Remember, she's only 7!
One day, months ago, when my little girl and I had a chance to have dinner with my sweet friend, Sue Gragg, Sue asked my girl: "What would you like to be when you grow up?". My girl said, "Designer". Sue said "I'm a jewelry designer and have my own store, so can you design jewelry for me?". My little girl confidently said "sure", and quickly grabbed a piece of paper and sketched these rings without thinking. She sketched them in a seconds with a crayon. Thank you to my sweet friend, Sue Gragg, for transforming my girl's sketches into real rings! Sue did wonderful work keeping the original design, especially the way she wrote the words.
Rock!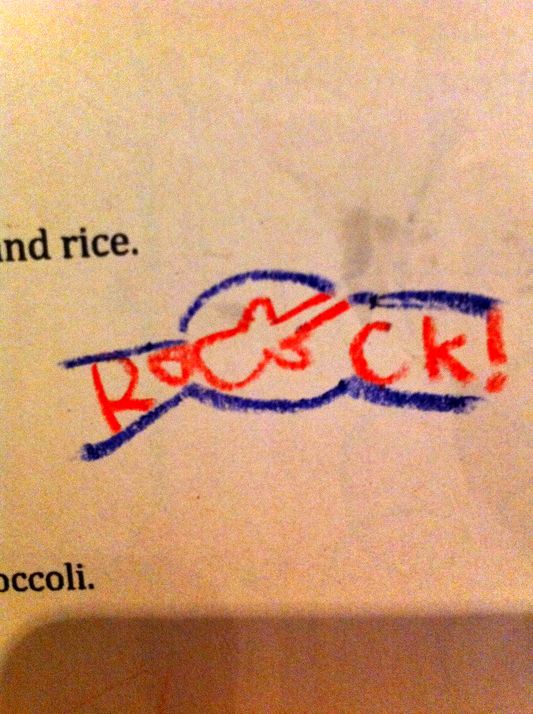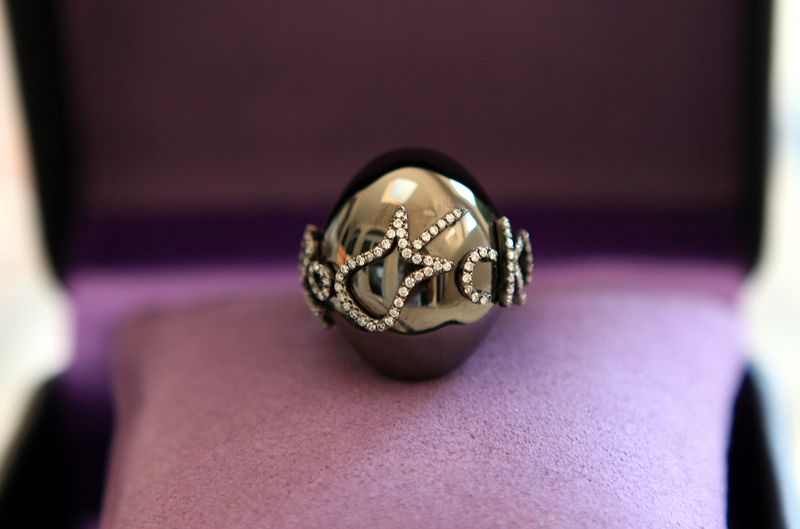 I love my little girl's expression with the exclamation mark
Check out
Sue Gragg's website
(her jewelry is the best quality and exquisite) and you could place a special order for these rings if you wish.
Have a wonderful day to you all! xo…Hanh