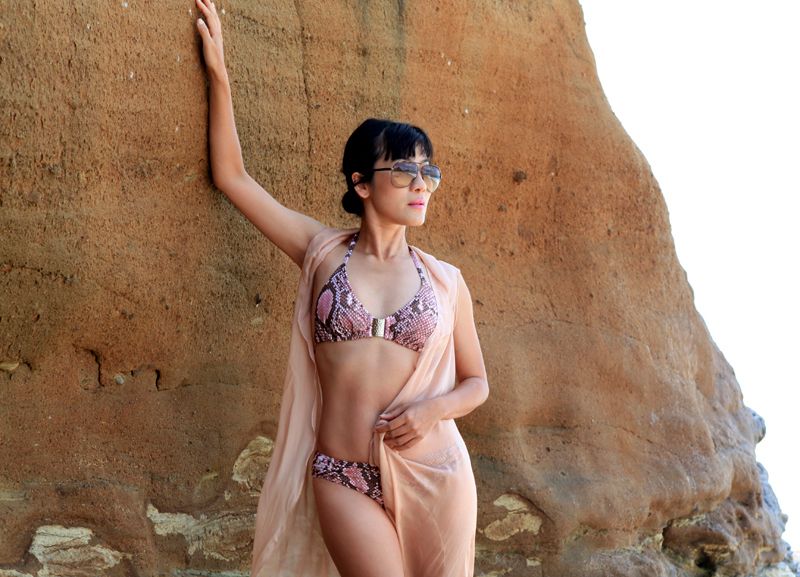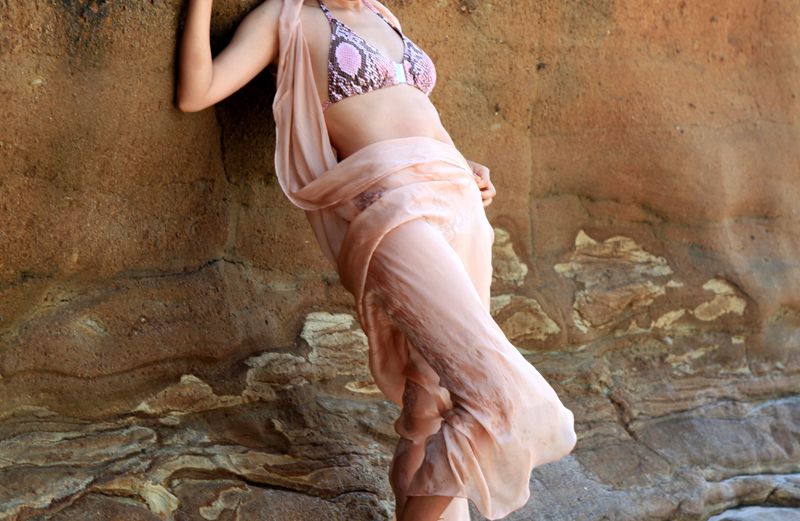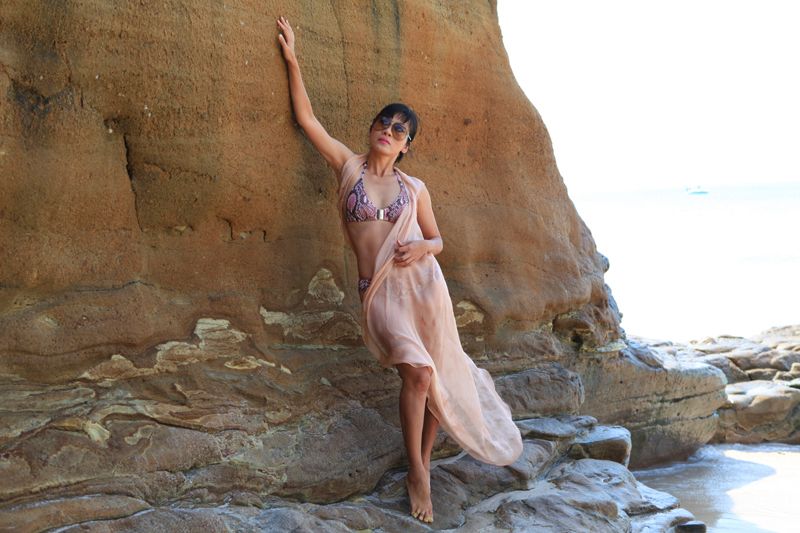 As you know, I gained weight from my past Europe trip and I just had one week to work out to get rid of my gain for this Mexico trip. Yet, I worked out hard on the treadmill and ran up/down on the stairs at home. Thanks to my high metabolism, the gain was 90% gone. So, I have some bikini photos to share here. Probably, in the future, when I look back to these photos, I'm thinking either that I'm glad to have these shots or I'm goofy.
Outfit 1: MMMargiela shirt as a beach cover, D & G bikini, and LV sunglasses.
Outfit 2: Nha Khanh mesh cape as a beach cover, Michael Kors bikini, and Gucci sunglasses.
Have a lovely day to you all!xo…Hanh