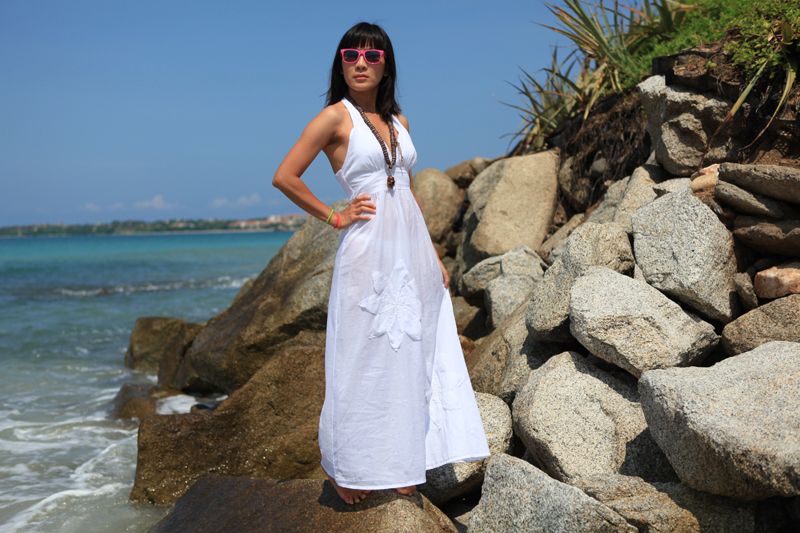 I packed a lot of white. White is ageless, the perfect color for the beach. It looks fresh, clean, statement, effortless, …and a great contrast color for the blue water and blue sky. I found this beach cover-up from
Everything But Water
that you could wear out on the town or for a casual cocktail party on the beach.
Wore colorful hair ties as a bracelets. I found them very practical for the beach; they brighten up your wrist and can get wet. I wanted a dramatic contrast to the white dress, so I brought a bunch with me to layer. But I got only three left, my kids got most of them
They are too brilliantly colored not to be taken by the kids.
The Woods necklace.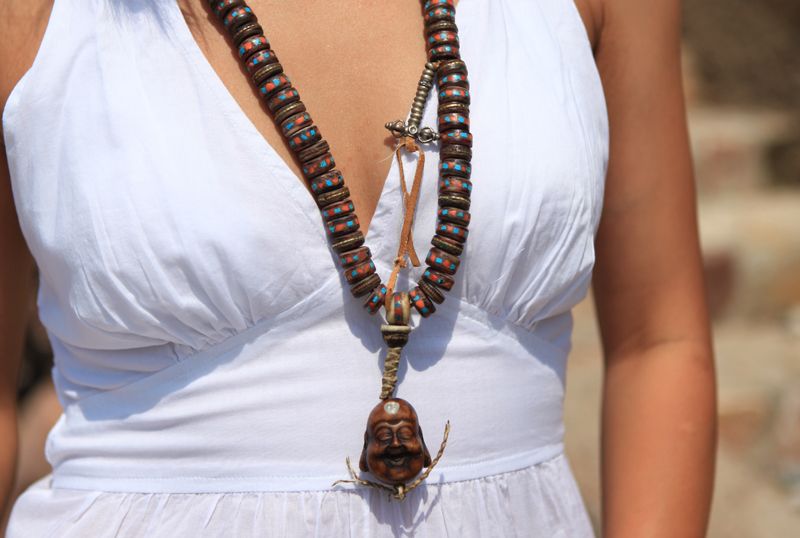 Have a wonderful week ahead of you! xo…Hanh