I worn this casual outfit yesterday to run errands with my husband for his business affairs; MMM nude body suit, Mayle trousers, Forever 21 knit scarf, Dries clutch, Celine sunglasses. I styled them with my very sick shoes by Raphael Young, and can't wait for you to see details of the shoes. They're amazing!!
I love this F21 colorful knit scarf which I purchased it over a year ago. It's really uplifting this look.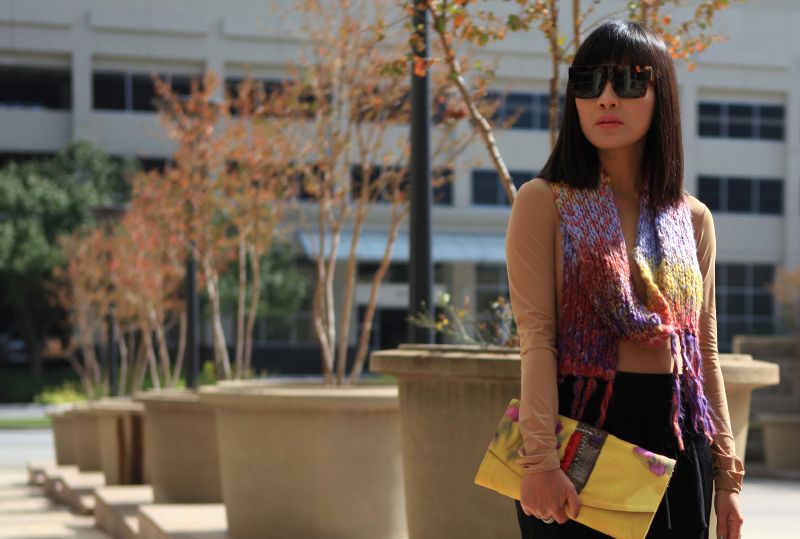 These shoes are by Raphael Young, the young shoe designer, born in Seoul in 1974. He created his first pair of shoes at 14 years old under the guidance of his uncle, Alexandre Narcy, who spent his entire career designing shoes for YsL. Raphael launched his label in 2007. He is a true artisan and a real craftsman. Yet, Raphael makes from stitch to finish every single shoe. This isn't about numbers, it's about quality. His shoes are only available in selectively unique shops that share the same ideology of small productions with higher quality.
I was so happy to find them at Seven New York boutique in Soho and they were on sale. These shoes are perfect to give you an edgy-stylish look, a fashion forward-futuristic feel, and yet comfy at your feet.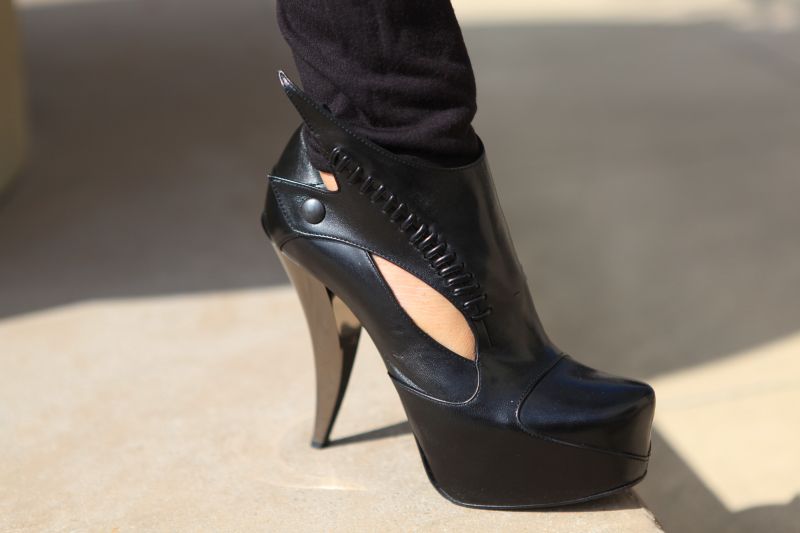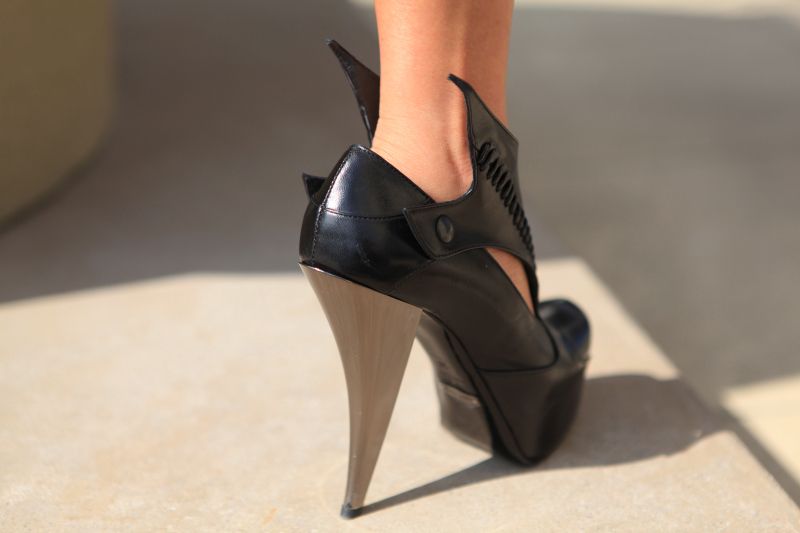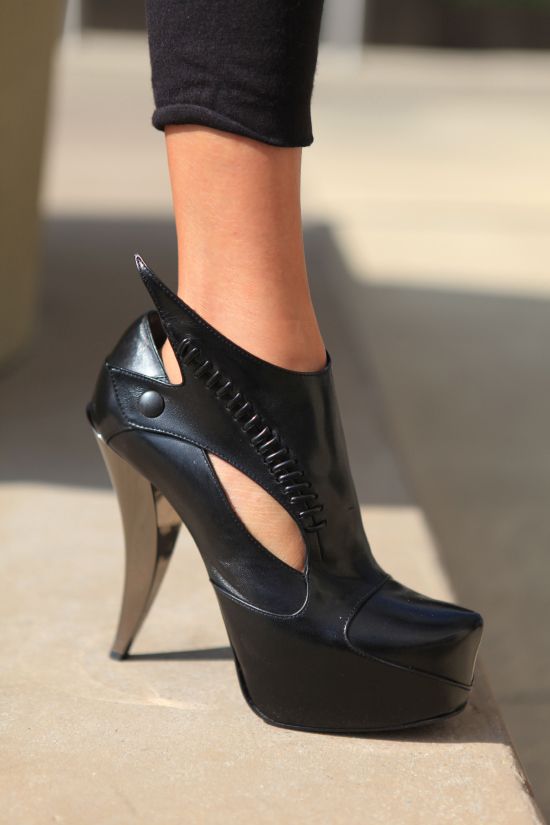 Have a wonderful day to you all!! x0…Hanh