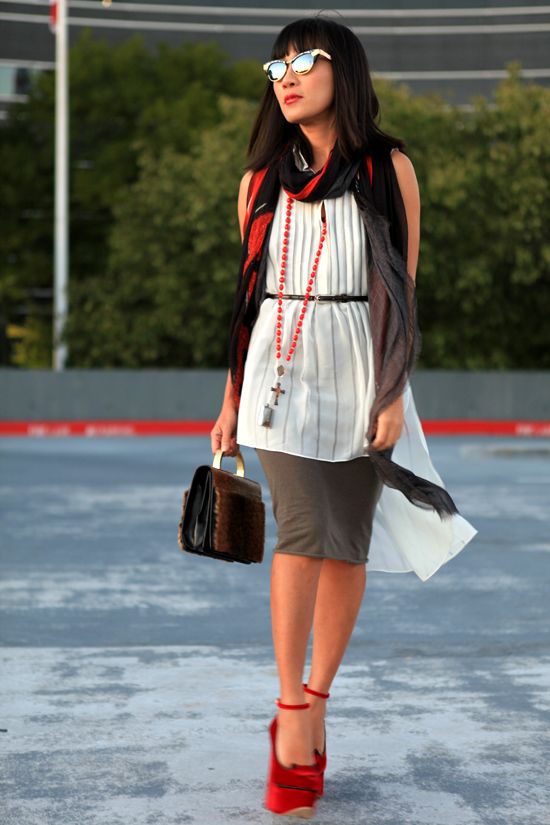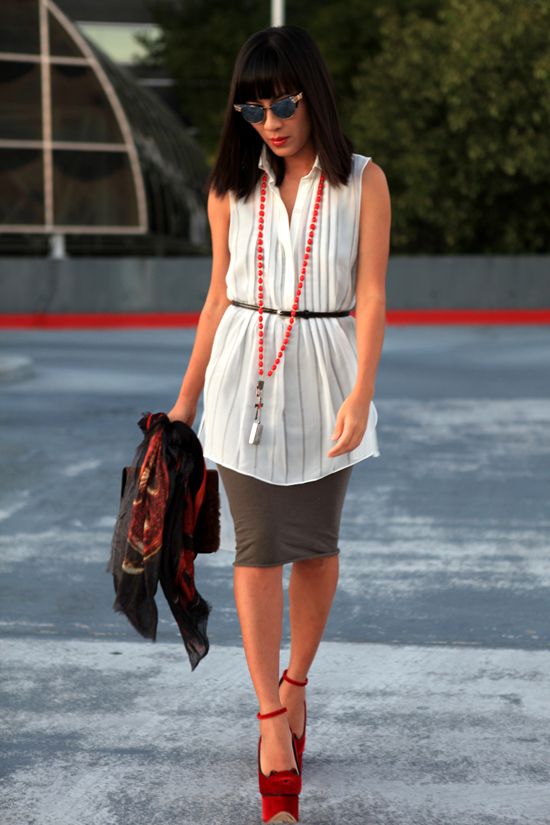 You're probably tired of seeing me with these kitty cat face wedges, but I can't help it. They keep calling my name. Ok! I will face them into the corner of my shoe closet. Hopefully, in next post, you will see a different pair.
Anyway, as you see in my last few outfits, I've been crazy about wearing the color combo, cream-red-gray-white. It gives me an elegant, easy feeling. Actually, what I wore here is almost the same with the last outfit in the past post. However, it's not the same look. I just switched a couple things: the outer layer, sunglasses, and added a necklace, a belt to fancy it up for the evening. Yet, it's more
glamorous.
Wearing: underneath Rick Owens tank dress is Wang tail blouse.
Faliero Sarti scarf, Nina Ricci sunglasses, Charlotte Olympia wedges, Kimme Winters necklace, and Banana Republic belt.
Wish you all a happy Sunday and a great week ahead! x0…Hanh