I'm glad that the fall weather is finally here. But I wanted to give those F21 shorts a last chance before storing them away. Most of my shorts are from F21 and I love them; inexpensive and good quality. Also, I wanted to share this cool tank top which I purchased on sale a long time ago at IF boutique in Soho. This piece is versatile one, you can pair it with leggings, skinny jeans, wide legged jeans, skirts,…Sure, you can layer and wear it for all seasons. Anyway, I took advantage of a warm afternoon to do a shoot of this outfit on our balcony while the kids were doing their homework.
Actually, I like this look a lot. It's easy, casual. The cut of the tank top and Comme des Garcons collar made the outfit fun and interesting.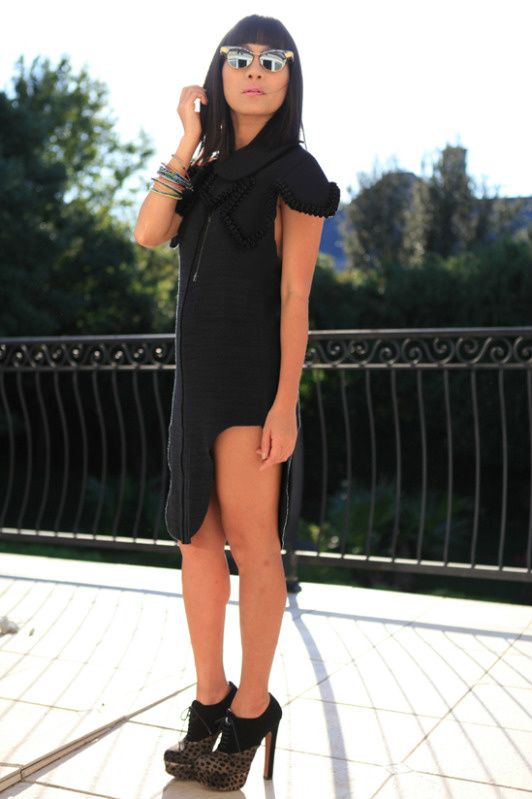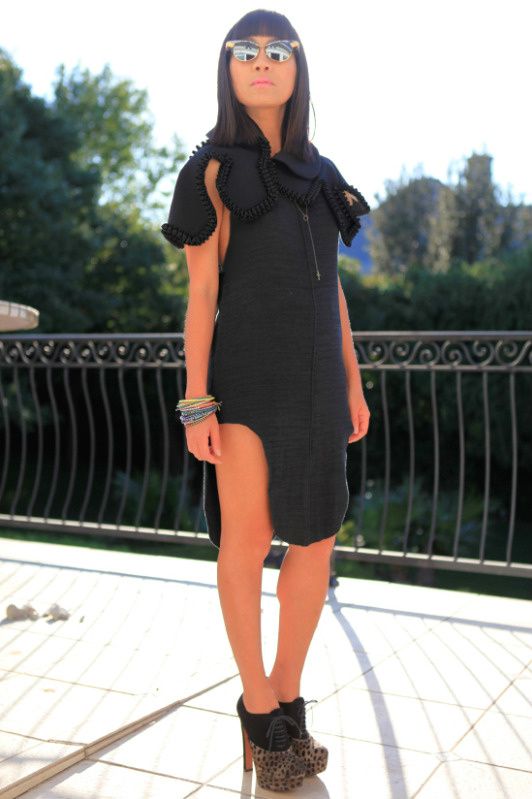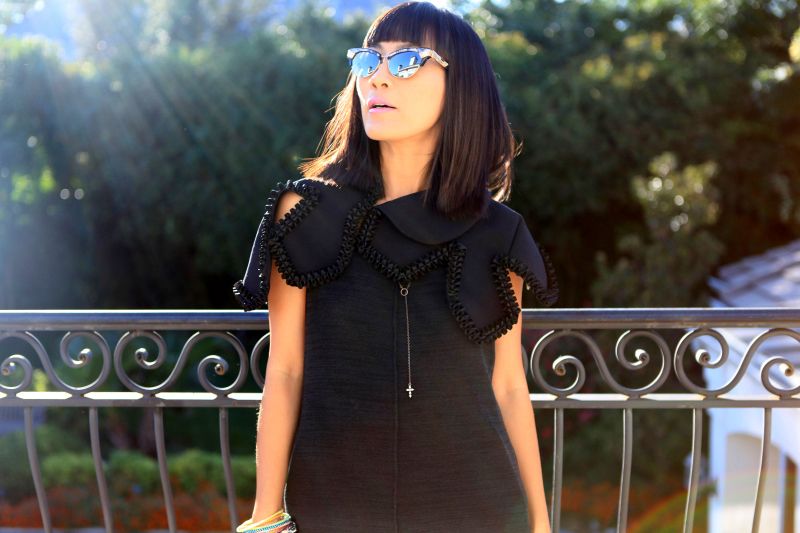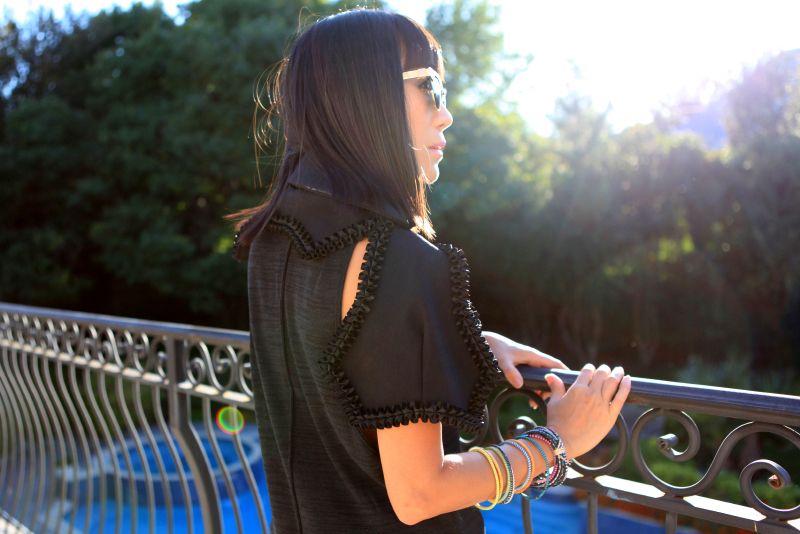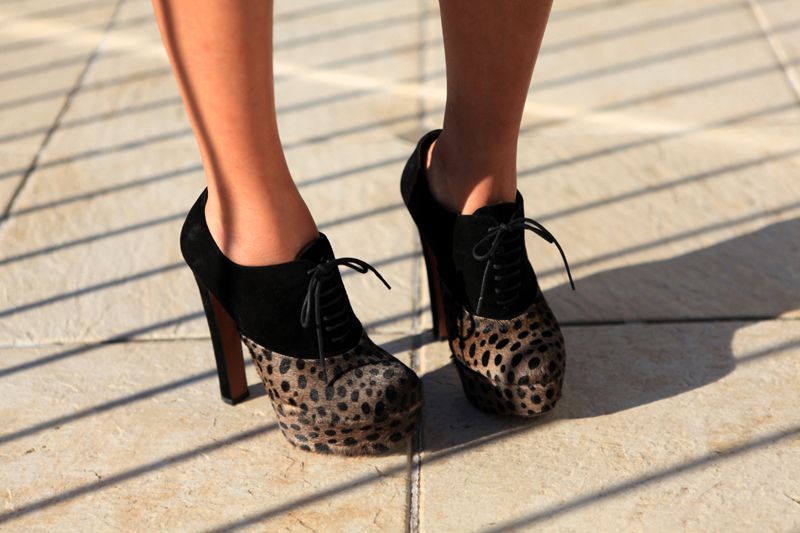 Wearing: Individual Sentiments tank top, F21 shorts, CdG collar, Alaia boots, Nina Ricci sunglasses, and colorful plastic bangles. It's a gift from my friend.
Have a wonderful day to you all!! xo…Hanh