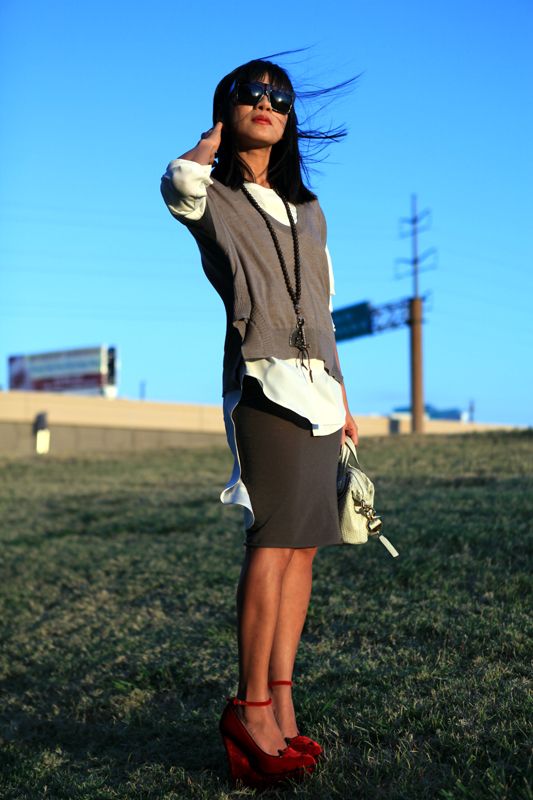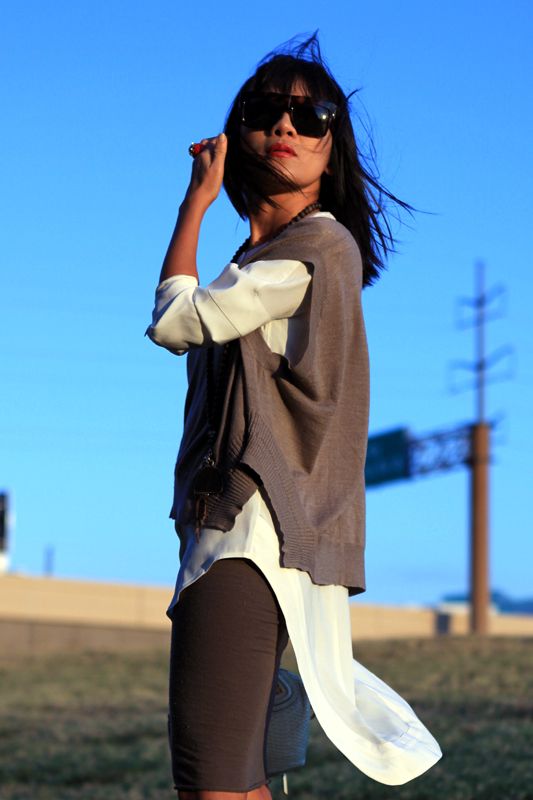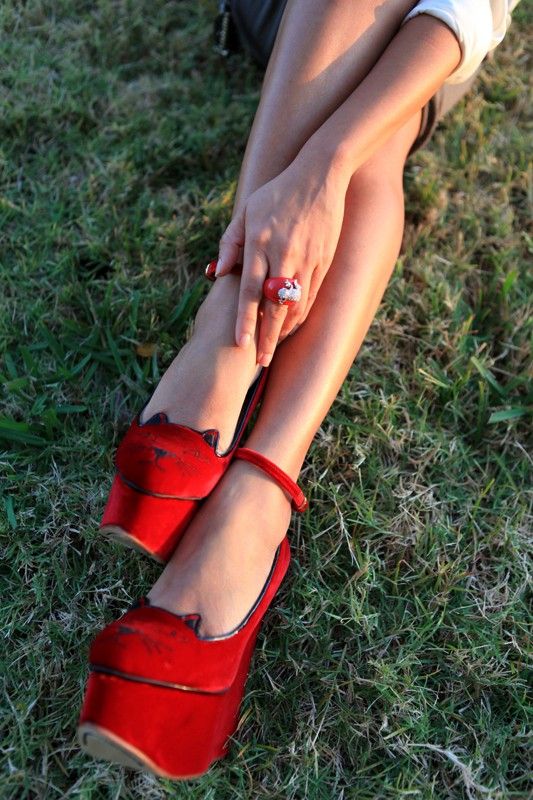 Light layers outfit for early Fall. The weather has been perfect to wear light layers; around 60 Fahrenheit in the morning and at night, mid 80 F during the day. I had repeated wearing this outfit in the last two weeks and I love it, especially the colors combination.
Those wedges are so comfy too, and I absolutely love them. I've gotten so many compliments every time I've had them on.
Wearing: Wang sweater vest, Rag&Bone cream top, RO tank dress, Charlotte Olympia wedges, Givenchy nightingale mini bag, The Woods necklace, Celine sunglasses, and ring?? bought it at a local store in Paris for over 10 Euro.
Wish you all a wonderful day!! xo…Hanh