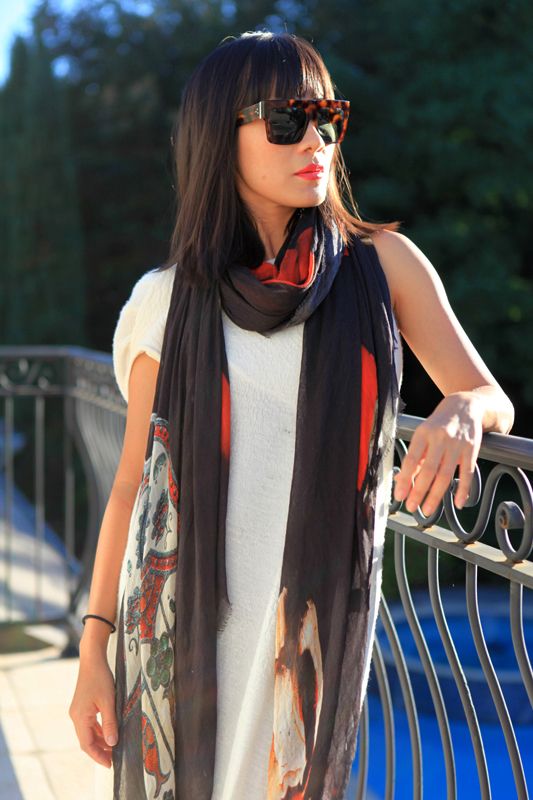 There are many different prints of Buddha's hand on this scarf and this print is my favorite.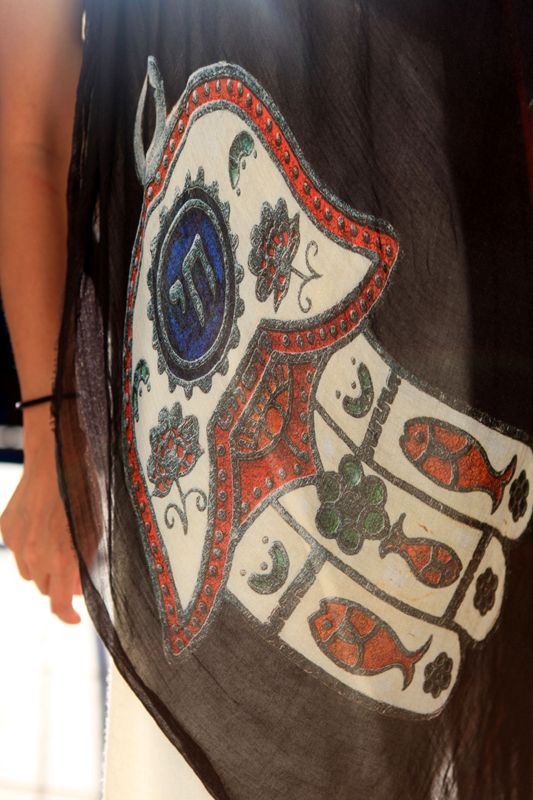 As you clearly see, these kitty cat red velvet Charlotte Olympia wedges are my favorite shoes of this season. I've been wearing them like crazy which I usually don't like to do. It wears them out and they get old too quickly, thing is, they're so comfy and cute….I can't help it!
Wearing: Rick Owens tank dress and cream cashmere dress, Celine sunglasses, and Faliero Sarti scarf.
Have a wonderful weekend to you all!! xo…Hanh