I'm obsessed with the color of this Celine bag. This strikingly vivid orange is so uplifting, yet. it's surely brightens the gray winter sky and brings us to a different level of energy-a strong feeling for this fall/winter season.
Balenciaga is always on my A list of my favorite designs. And this top….Its asymmetrical design, the sculpted neckline, the surprising shimmer gold underneath, its chic, edginess, bold, and so modern…made this top so different; simply drop dead gorgeous! I'm in love!
Wearing with NhaKhanh thumb hole black mesh top, Nina Ricci sunglasses.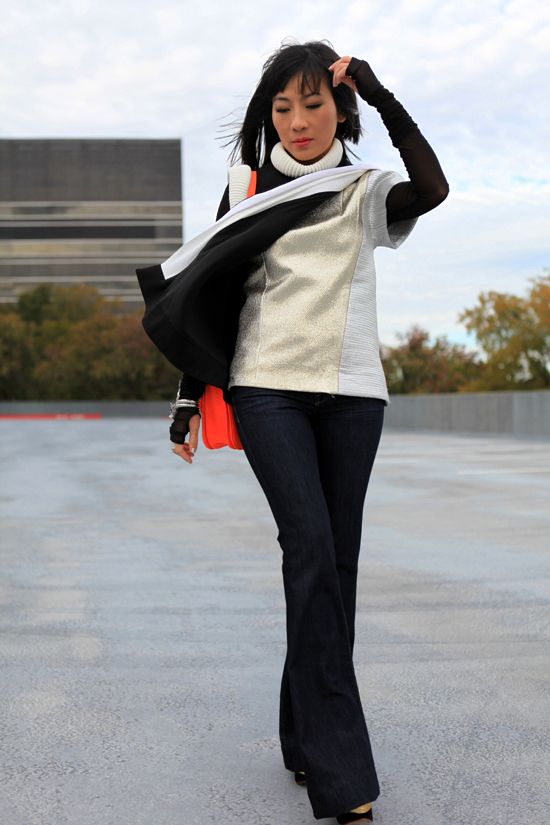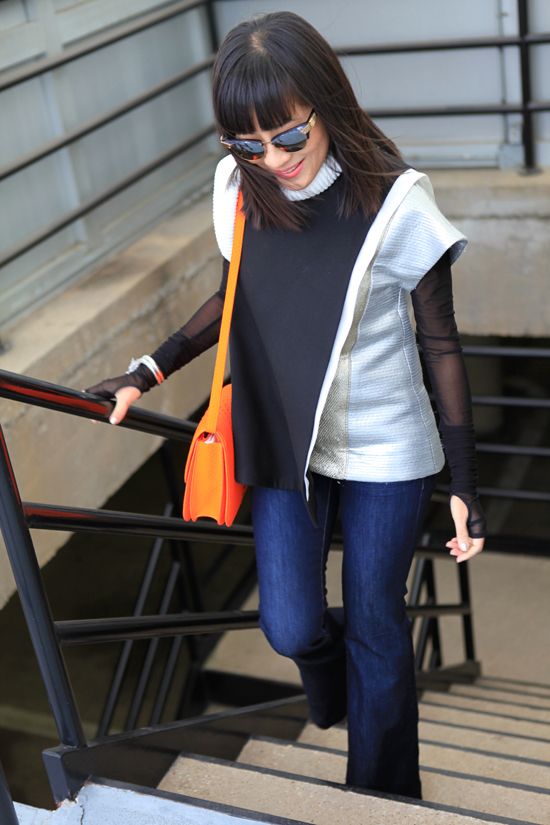 These J Brand jeans are over 5 years old. Every time, I wear them and realize how much I love them! They're a great investment piece. I'm glad that they brought this design back and the jeans are being sold again at
Barneys CO-OP
.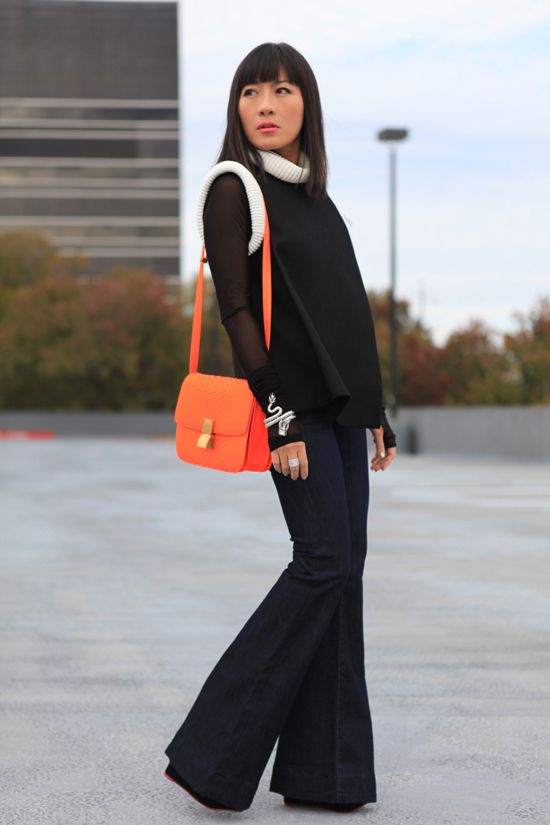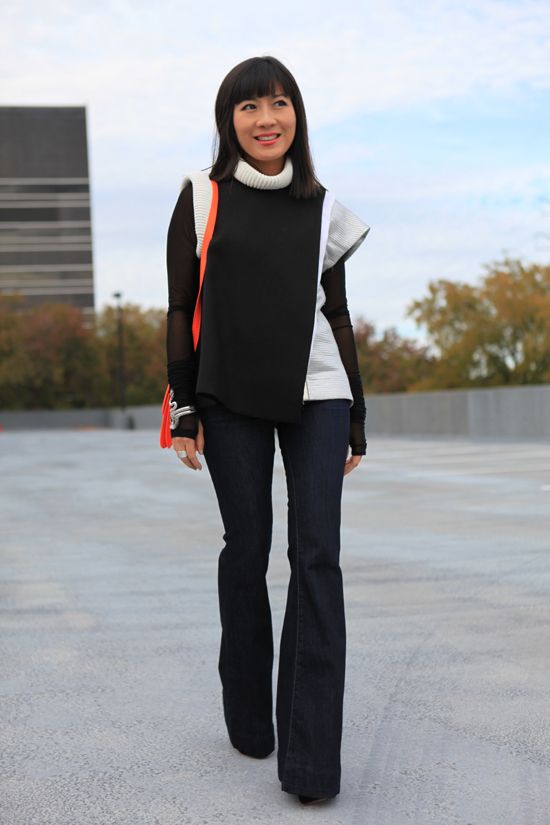 I found this silver bracelet,
designed by Audrey Savransky who has created AS29 line,
at Colette store in Paris this summer. I was looking for a perfect designed dragon bracelet for years, and I was so happy to find it. If you look at its details and its proportions are just magnificent. I absolutely adore it! My dream!
Another way I paired these jeans with different fabulous tops in my old post in the past spring,
click here
, if you wish
It was definitely another one of my favorite outfits.
Thank you everyone for reading and have a lovely day! xo…Hanh