I wore this Balenciaga polka dot sheer top before. I styled it with gray sequine jacket and wide leg jeans. Another time, I styled it with leather shorts and Charlotte Olympia red velvet wedges. This time, I styled it with my old Proenza skirt and my new Mcqueen shoes. Underneath the Balenciaga top was NhaKhanh thumb holed mesh top.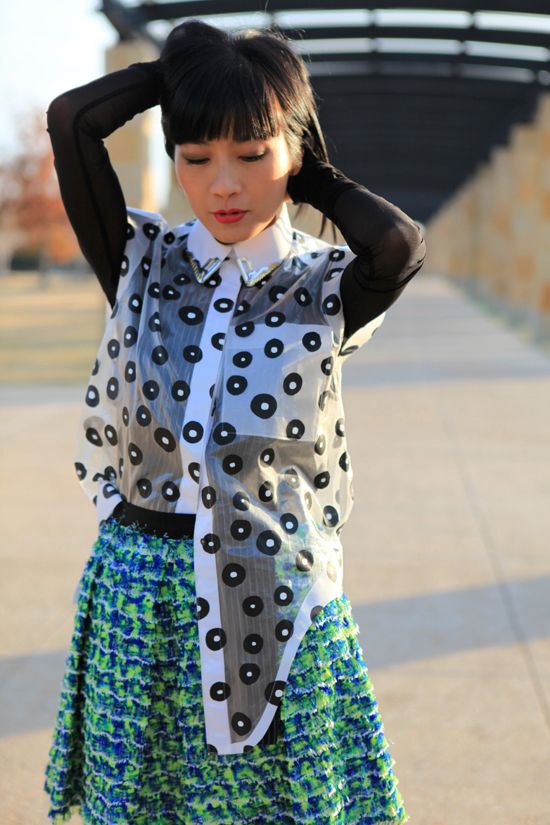 Thank you everyone who entered the Holidays Giveaway Gift! Congratulation to Mom Daughter Style; the winner of this holiday giveaway gift! Please, contact me for your shipping info (name, shipping address, email address, phone number, dress size. All info kept private and used for one time mailing only)
Please, stay tuned because I'm hosting the "Fashion's Blog World Inspiration" contest after the Holidays. In the meantime, it's a good idea to think about your fabulous outfit for this contest.
Thank you everyone for reading! and Happy Holidays!! xo…Hanh