In this outfit, you will see that I styled it with two different accessories. For the first look, I paired with the Chanel 2.55 black lambskin classic double flap bag which I found at
Vintage Martini
. Although it is a second hand bag, but it's new and in flawless condition. I was so lucky to get it for an unbelievably great deal. The previous owner of this bag passed away
and Ken, the owner of Vintage Martini, got almost all of her wardrobe and broght it to his store. Would you buy something like that, that has a spooky story behind it?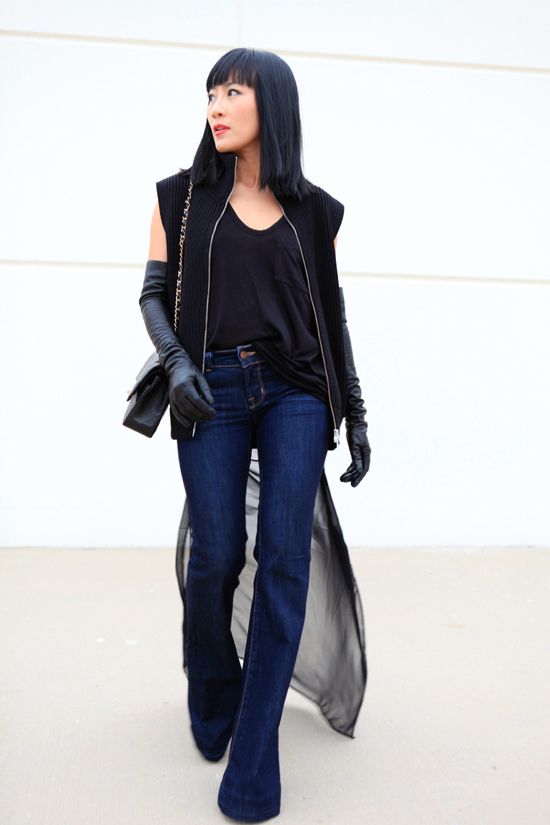 For the second look, I paired the outfit with the Chanel necklace. As you see, I didn't carry the Chanel bag in this look, I think it's too much if they pair together. Be careful when you style with a lot of Chanel accessories into one outfit, don't over do, it could look so tacky.
I love pairing the long leather gloves with a sweater vest or vest jacket. It's cool!
And here what I wore underneath the MMMargiela tailed sweater vest: Cosabella lace crop top, Wang racerback tank top, J Brand bianca jeans, and gloves from Barneys.
Thank you everyone for reading and have a wonderful week ahead! xo…Hanh.