Before you see these pictures below, please ignore my unpleasant face
The sun was so strong that I couldn't relax my eyes and face. I needed sunglasses. Lol!! I had no time to retake. Oh! Well, the important thing here is the outfit to share.
I intended to design this dress to pair with my old MMMargiela leather shorts. I wanted this look to be a mix of modern and classic Vietnamese tradition; yet surely, the look has its own character. It's unexpected pairing! I really love the way these shoes paired with this outfit; kinda Lady Gaga, and the leather choker reminds me of Hmong people (French gave them the name Montagnards; mountain people) jewelry, a perfect element for this look.
About the dress, when I designed it, I was thinking it should be a versatile one. You can pair it with high waisted wide leg jeans, skinny jeans, leather leggings, trousers, pencil skirt, or even maxi pleated skirt…whatever you pair it with, it still gives you an unexpected asymmetric look and that's the fun. You also give it a fancy or casual look by styling with different accessories…
A big thanks to
NhaKhanh
for doing the pattern and sewing to put together this dress!!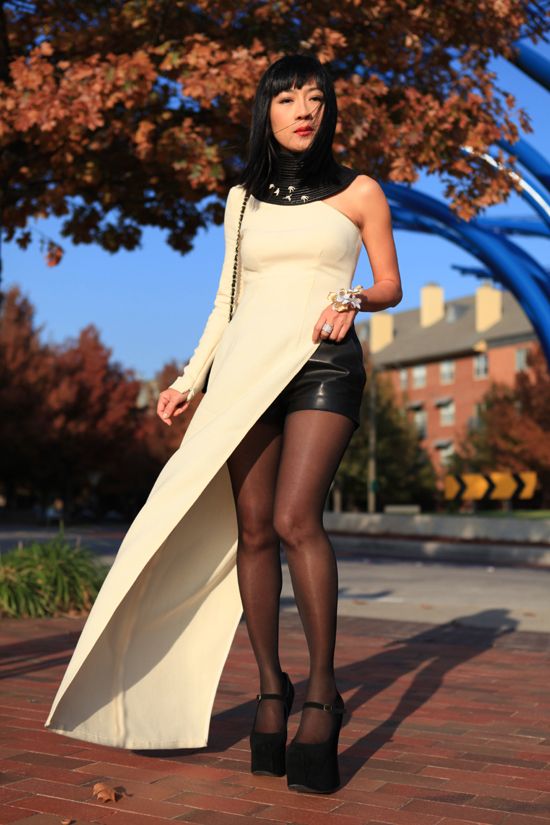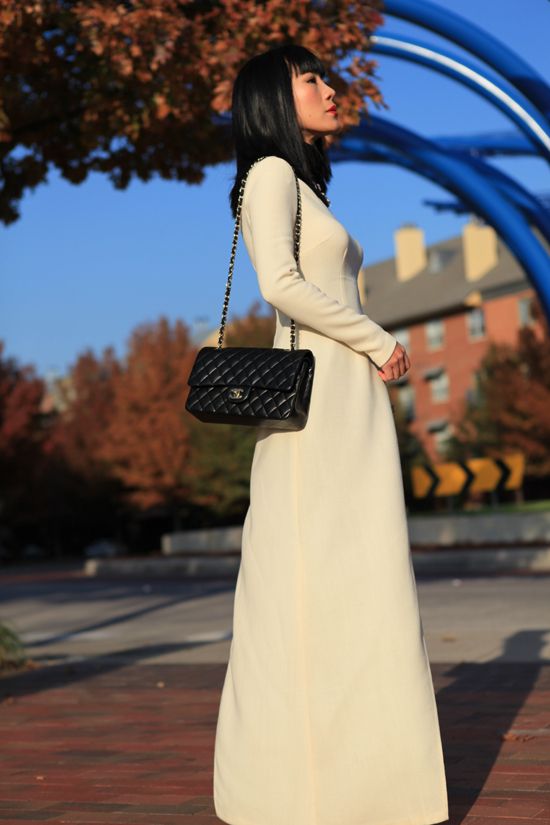 Over the shoulders was Celine shearling cropped jacket.
Jeffrey Campbell Night Walk pumps from
Solestruck
are one of my amazing shoes. Actually, they're comfy and easy to walk in.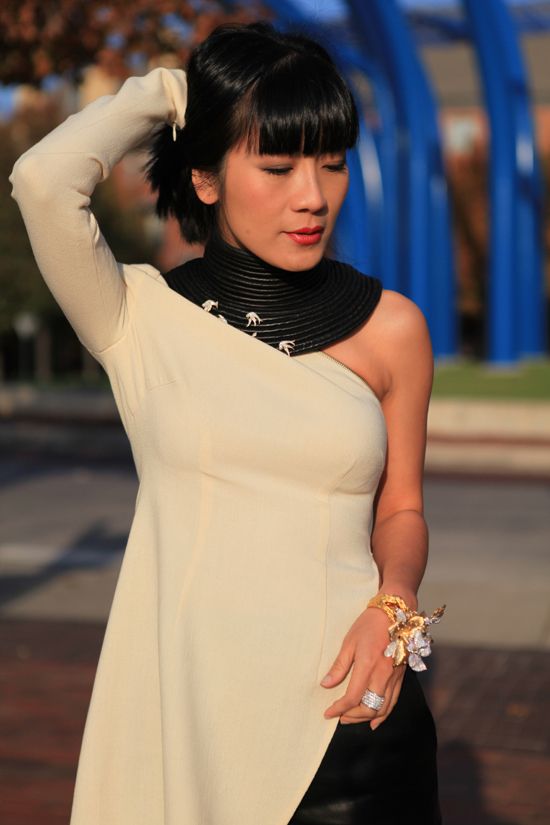 This leather choker is one of the more striking pieces from
Sue Gragg's
jewelry Holiday Collection. Her designs are stunning. She is a talented lady and a very sweet friend of mine. I actually wore this outfit to attend her jewelry show last Tuesday. It was an amazing show.
Thank you everyone for reading! Have a happy Sunday and a wonderful week ahead! x0…Hanh.