The cold days are here, wearing big chunky cardigans or over-sized sweaters is a fun way to keep us warm and cozy. There are so many ways to pair it; with jeans, leather leggings, shorts skirt, maxi skirt (if you're tall)…You can throw on a fabulous scarf, gloves, amazing boots, or add a touch of fur…there! You look so cozy and stylish.
And here is my new power pairing for winter: in this outfit, I wanted an exciting, fun, young, sexy look, but chic. So, I paired this sweater with gray leopard printed shorts from
Tobi
and my old Jill Sander high thigh boots. Of course, this consignment blue fur stole and a Chanel mini bag gave a touch of fanciness. I wore this outfit for my past Sunday casual afternoon date with my man while the kids enjoyed playing at grandma's house.
Okay! I think this Chanel mini bag is so sexy. More its picture below.
I've had these Jill Sander high thigh boots for many years, every fall/winter, I'm excited to bring them out. I love the structure of the heels and how you can rumple them to be knee length boots (as showed in the last two pictures).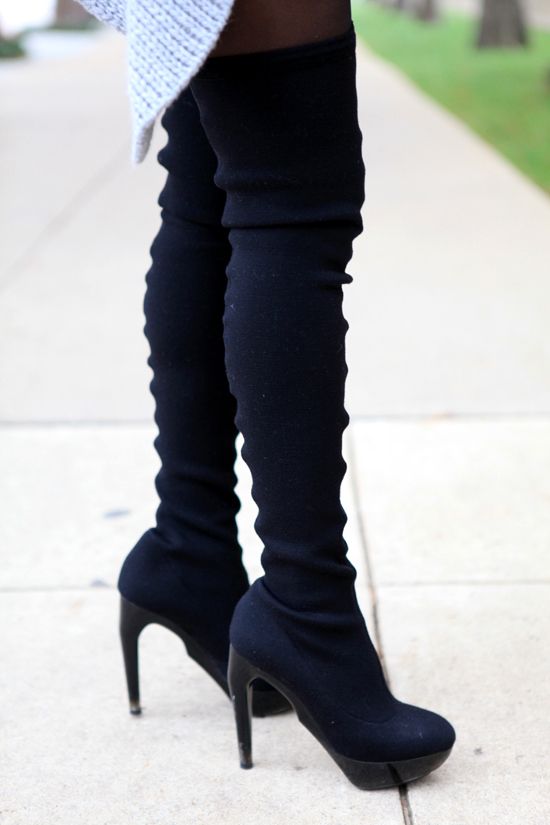 I found this Alexander Wang sweater to be a very nice design. The zipper detail, the pointy sides, and the back design made it COOL.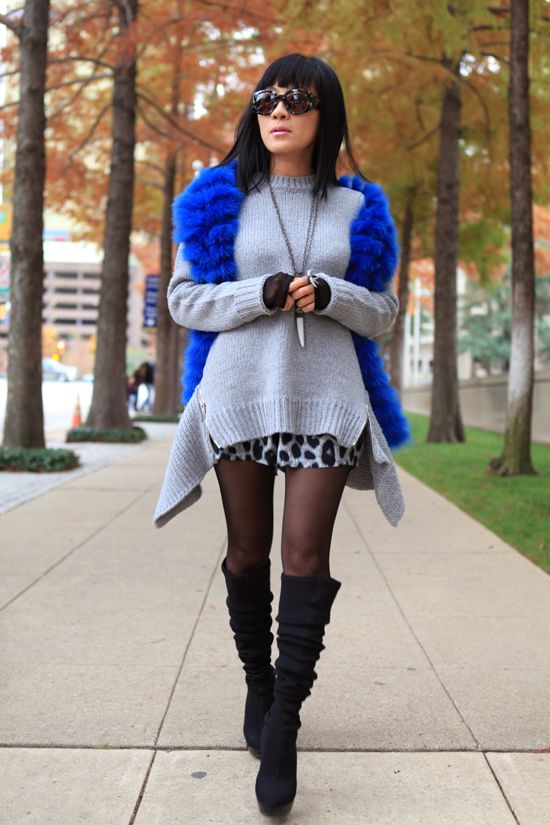 Thank you everyone for reading!
Have a wonderful day!! xo…Hanh