I had a few yards of blue fabric leftover, so I came up with an idea and designed this zipper sleeve top and zipper hem skirt.
Here is a detail of the zipper sleeve. It can zip all the way up and down.
And zipper at the hem.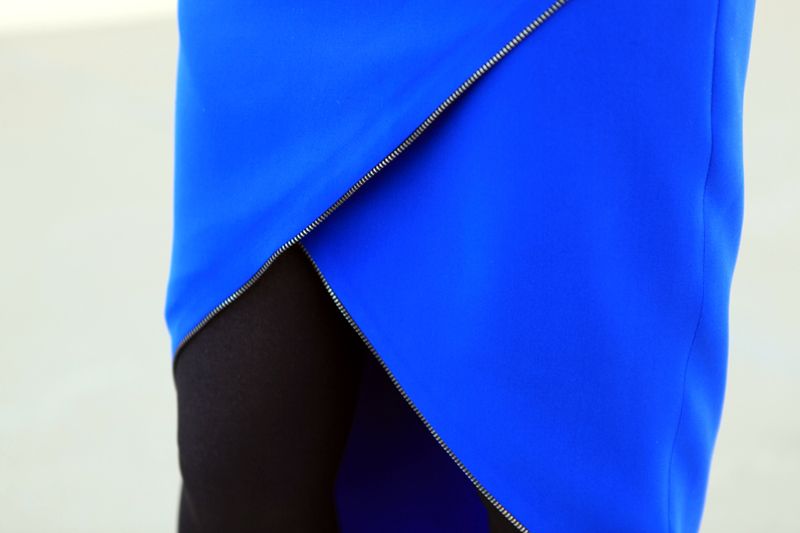 Wore with YsL blue sole tribute pumps.
Nude MMMargiela bodysuit underneath.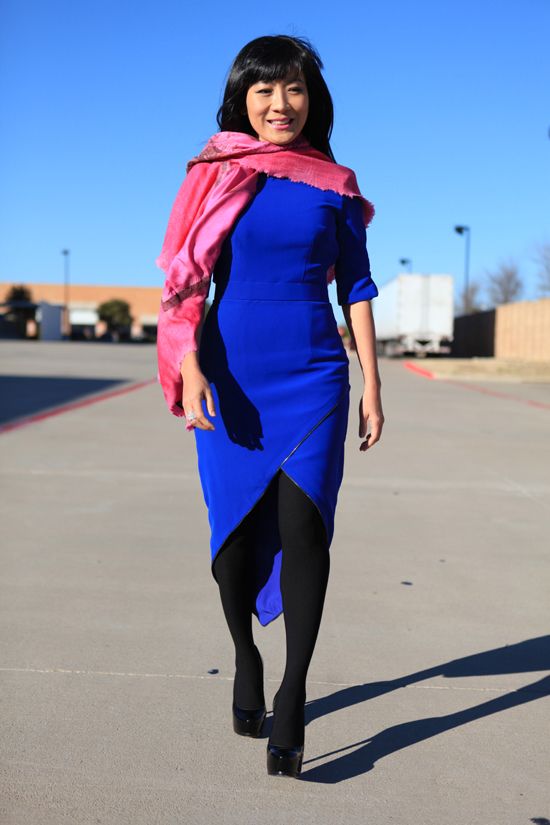 I found this Avant Toi cashmere silk panel scarf at
Forty Five Ten
boutique in Dallas. The boutique recently carried this line. This scarf is made of pure cashmere with hand painted and washed, attached in the middle with a Hermes vintage silk scarf. The result is a beautiful double layer scarf-so classy and rare. Each Avant Toi's scarf is strictly one of a kind. I really love their scarf design idea. And I definitely love those ducks…