I had hosted this contest before and would like to do it again. As you know, Fall2012 Fashion Week of New York, London, Milan, and Paris is coming soon, so let's get inspired and ready for it. The idea of this contest is just for fun and of course getting inspiration. I know there are many of you that are very inspired already, and it would be lovely to share that inspired style here at Life-in-Travel, and I'm excited to know more about your sense of fashion.
Everyone
(including international contestants) can enter this contest giveaway gift, just send to
lifeintraveling@gmail.com
a picture of your outfits with your name and what you're wearing.
Please, summit your two photos of two looks by January 26th
. I will choose between 15 to 20 faces and let all the readers rate it. The winner is the one who has the most votes, and will get
$175 giftcard
from the store of your choice, or cash. Have fun with your fashion creation and GOOD LUCK to you all! 😉
This red MMMargiela sweater was from last year. I've worn it alot, but I had no chance to share it until now. It's also very sexy to style it with shorts and a pair of any length boots, especially with thigh high boots.
And these Row leggings are absolutely a GREAT investment piece. I've been wearing them countless times in every fall/winter season and its quality is the best. Here are the links that you can find them, very similar to mine, click
here
or
here
.
"Rock!" ring designed by my little girl last year when she was 7.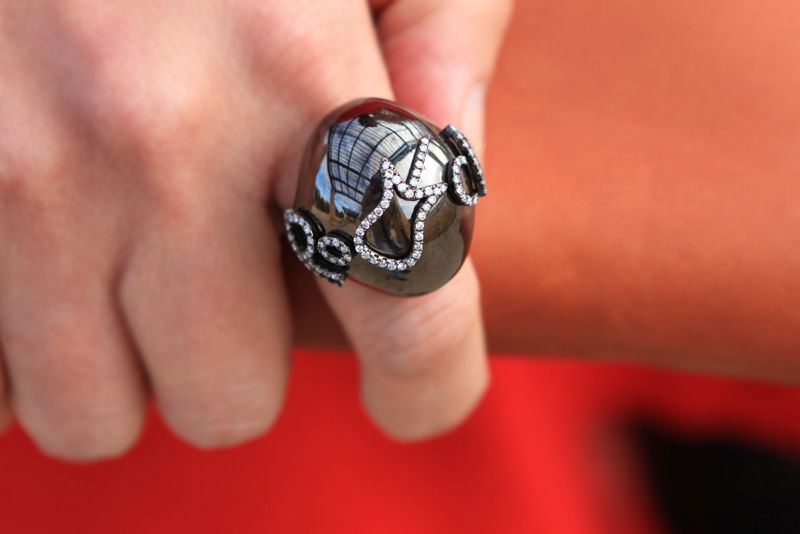 McQueen boots. You can find them
here
for 30% off (they run a little big).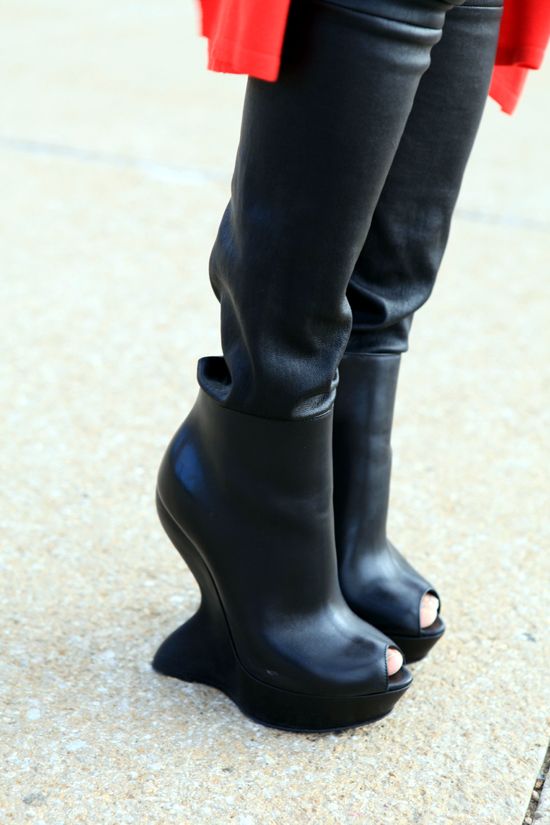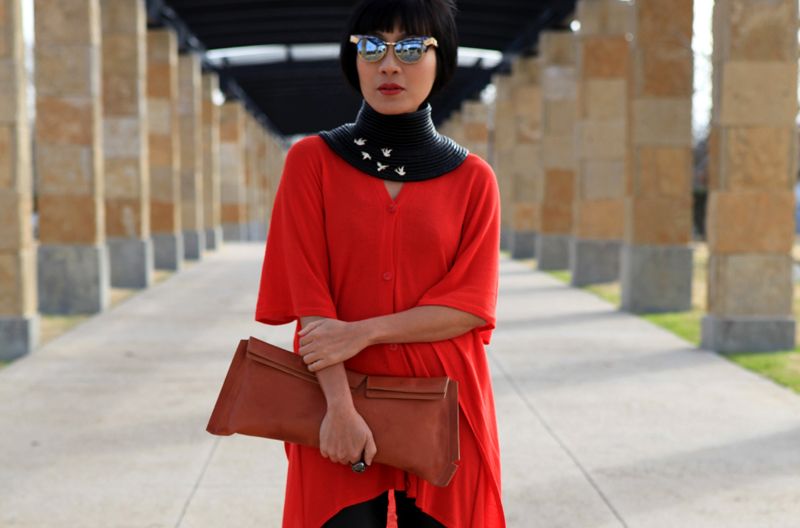 Thank you everyone for reading! Have a wonderful day!!! xo…Hanh