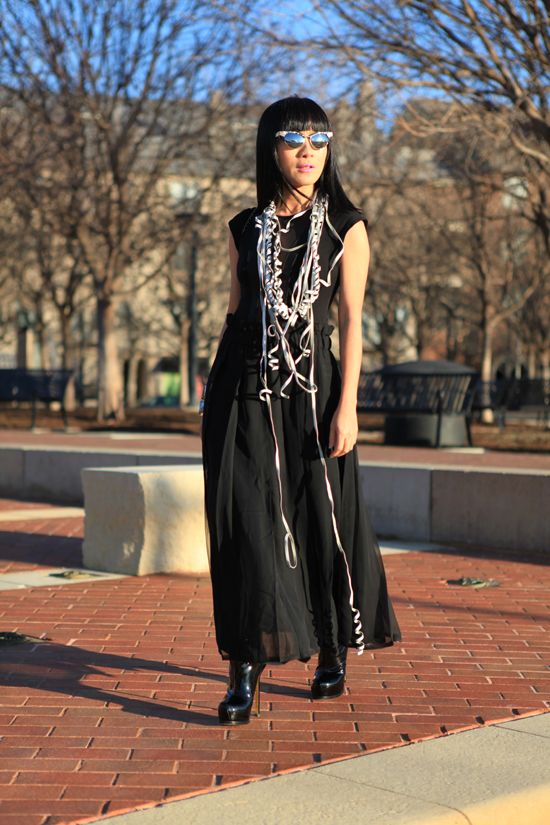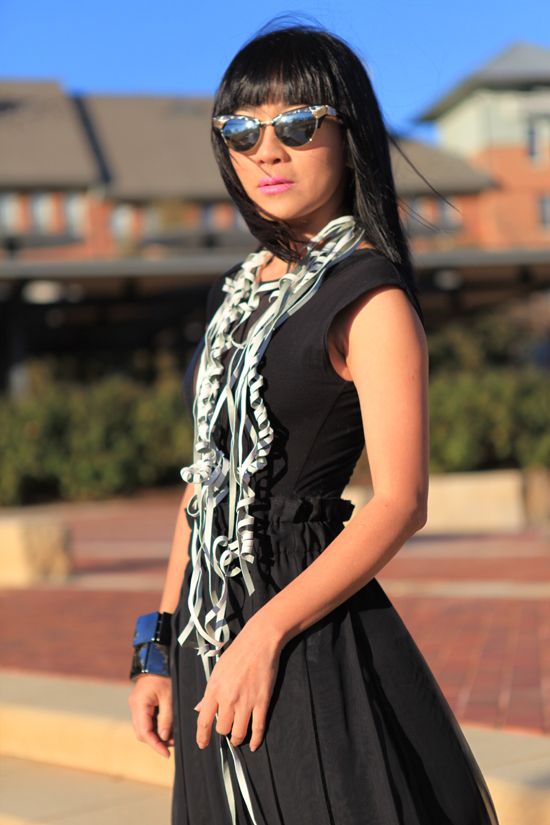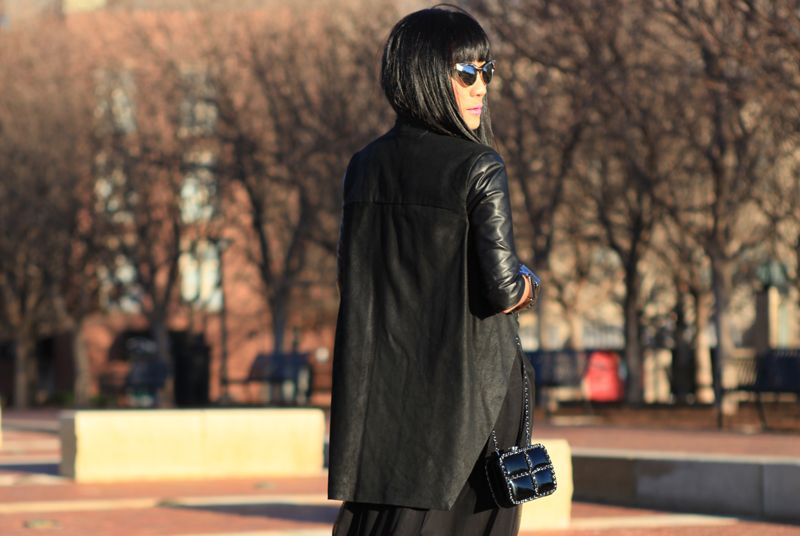 Wearing: American Apparel body suit, CdG skirt,
Rick Owens jacket
, Maison Martin Margiela curly ribbon leather necklace, Forever21 cuffs, Chanel bag, Ysl boots, and Nina Ricci sunnies.
I had this outfit taken a few days before Lunar new year and I didn't have time to share. The color of this outfit is the lucky color of the Dragon year; Black. Because this year is the water Dragon, there is an exception to the rule: wearing black for luck, not red. Why is black the lucky color of the year? The water element in the five elements (metal, water, earth, wood, fire) system is related to black. Therefore, 2012 is the black Dragon, water Dragon, or black water Dragon. So black should be the dominant color in your wardrobe this year. Everybody!! Pair black with any vibrant color.
Also some said that gold is also a lucky color of this year because it is the color of the dragon.
Seriously, do you believe that wearing certain colors will bring you luck? Or just a superstitious thing…Or maybe you believe so strongly that you can make your day become a successful day because you are wearing your lucky color?? I personally don't take it too seriously. But this way of thinking is interesting and I'd love to hear what you think about this.
Thank you for reading and have a wonderful day!! xo…Hanh