I'm so happy the skirt has become my favorite one -it is comfy, chic and yet very striking blue hue. So, I couldn't help myself to wear the skirt again for a night out. This time, I styled it with
MMMargeila nude bodysuit
, and this Rick Owens distressed leather jacket with zipper details gives a perfect compliment to the skirt. I intended to play with the diagonal angle of the zippers in this look and love it so much.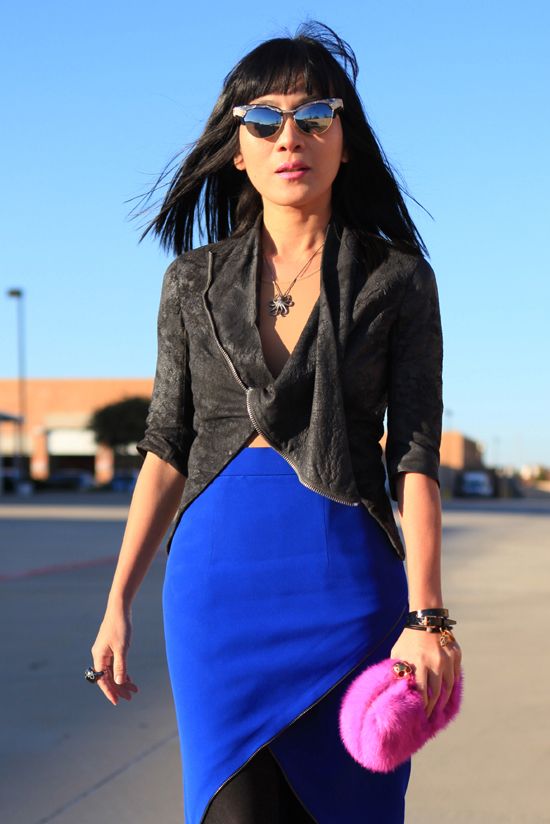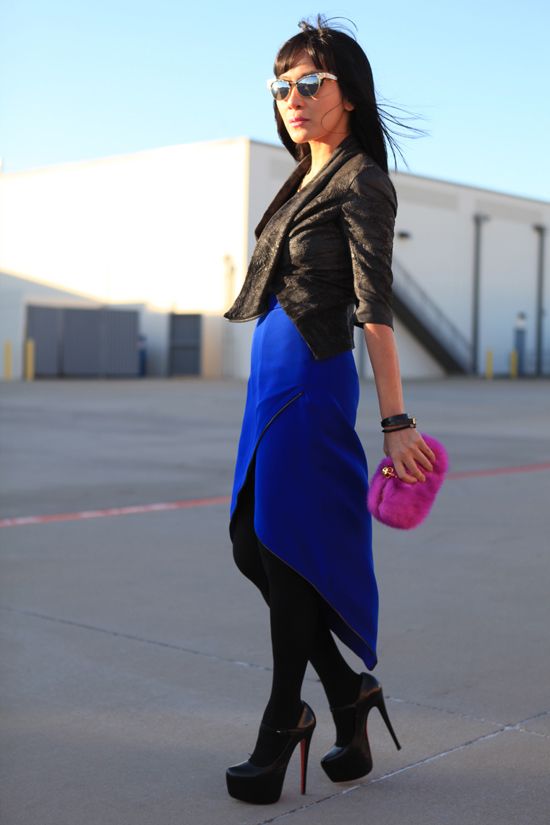 This
Maison Martin Margiela nude bodysuit
has a smooth texture and it's a great piece for layering. I love to wear it underneath an opened dress or an opened top when I don't want to expose too much skin.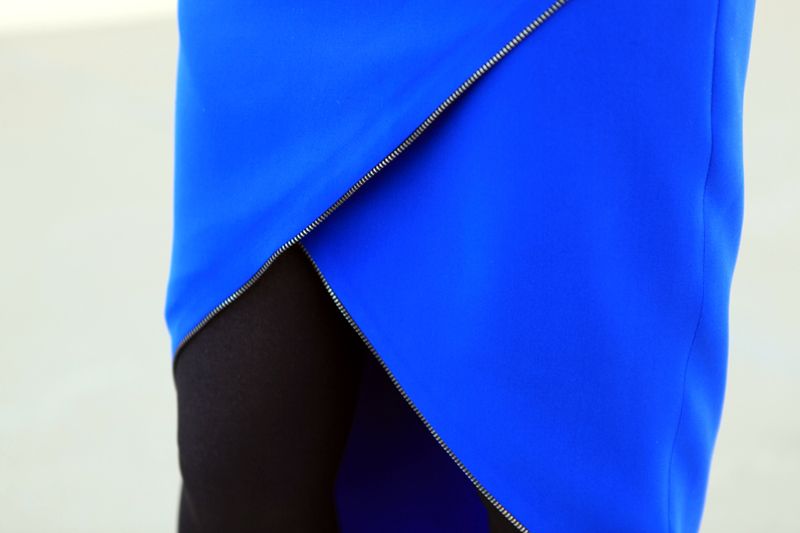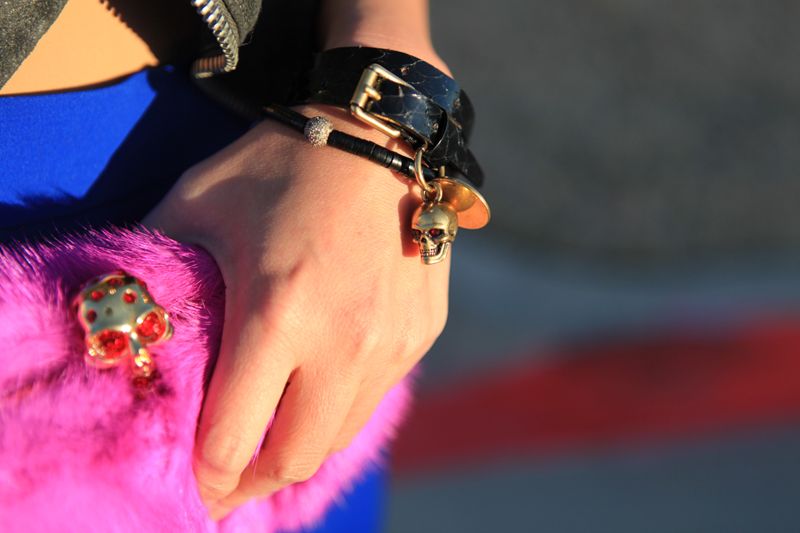 Shoes: Christian Louboutine Lady Daf.
Thank you everyone for reading and have a happy day ahead!!! xo…Hanh