Following Lunar calendar, this year is the year of the Water Dragon. In many Eastern countries as China, Malaysia, Taiwan, Singapore, Vietnam…, dragon is a symbol of power, strength, and good luck. And years of the dragon are always a popular one for anyone getting married, staring a business, or having a child. Dragon years bring luck and vim.
May this Dragon year brings you a year full of love, peace, happiness, health, great friends, great fortune!!
I shared this cutest postcard before and I'd like to share it again because of the Lunar New Year celebration. It's perfect postcard for this!! It's so sweet of Nathalie, from
Hanna Bernhard jewelry line, t
o do this collage. Thank you Nathalie!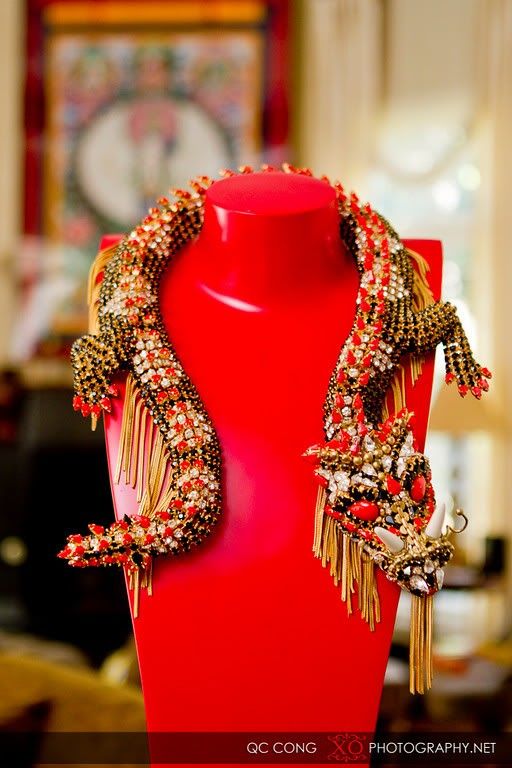 Wearing:
Hanna Bernhard custom-made dragon necklace, and
Hanna Bernhard custom-made
Japanese lucky cat necklace.
Thank you everyone for reading! Have a wonderful day ahead!! xo…Hanh