I got this Chanel dress about two years ago. It was a gift from my husband for our anniversary. Its color is Chanel classic black and white and it's of course a timeless investment piece. I styled it with a Forever 21 black top, Jil Sander high-thigh boots, and I wanted to add a strong twist to this look by pairing the Christian Louboutin spikes document holder (used as a clutch)- this gave an idea of Chanel's modern women in business look. The fur jacket is a vintage find, yet the fur added a glamours feeling. And those gloves were from a local shop in Paris.
Talk about investment pieces, do you know that the price of a Chanel hand bag has been up about $600?? Lucky for whoever bought Chanel bags before this increase.
I adore this Chanel necklace. It's a versatile piece and can be worn as a belt.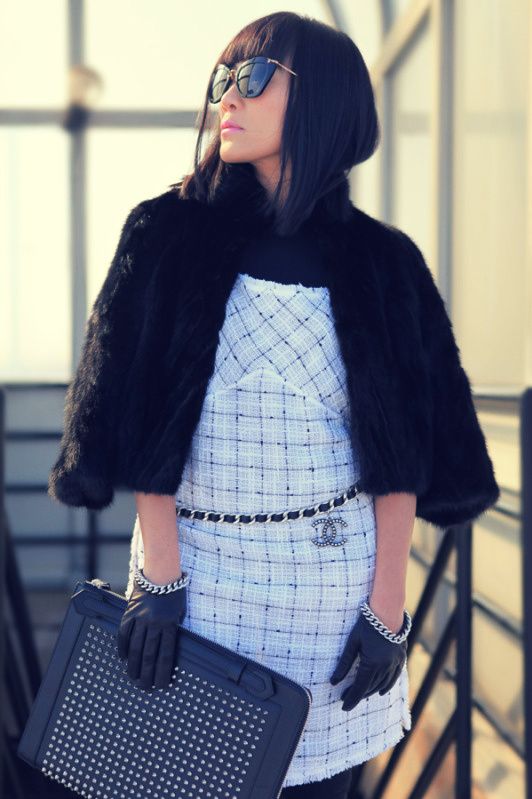 Thank you everyone for reading and have a wonderful week ahead!!xo…Hanh