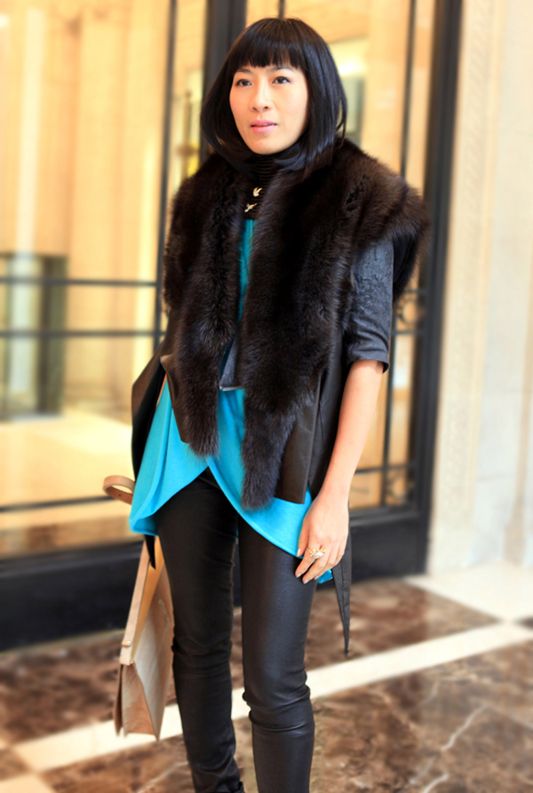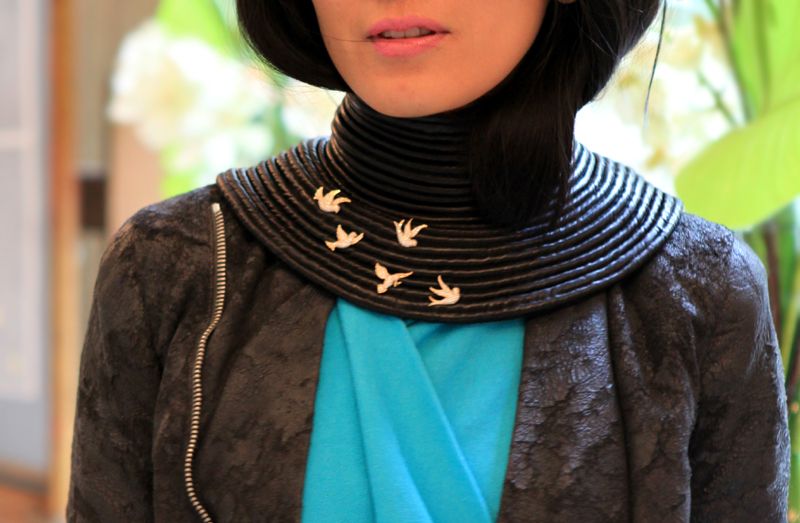 I had a free day during Paris Fall 2012 fashion week. So my sweet friend, Martina from Me and Mietz, and I wanted to take some photos of Paris street style. This is what I wore. Obviously, my McQueen boots and Sue Gragg leather choker necklace got Guerre's attention. Guerre is a photographer for Marie Claire's street style page.
Wearing: Margiela blue top, Rick Owens leather jacket and fur vest, Sue Gragg leather choker necklace, The Row leggings, and McQueen boots.
Thank you to my friend, Martina, for taking the first five pictures above!! You did a wonderful job! 😀
Thank you everyone for reading!! Have a wonderful week ahead! xo…Hanh
PS: 10 hours left to VOTE for Style Passort & Hg2 Stylish City Blog 2012. PLEASE, VOTE for me!! If you haven't had a chance to do it yet.
Click on this link
and select " Life in Travel" I APPRECIATE your time and THANK YOU so much for your vote!!